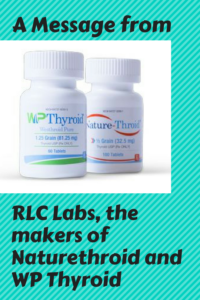 An update from Janie after this original 2018 post below
Sadly, since I posted the below, there have been a large and growing body of patients who have found that the "new" Naturethroid (in the same amount that once removed their hypothyroid symptoms) has left them with with major symptoms, plus free T3 and free T4 very low in the range and a high TSH. Those who have tried raising state it has done nothing to return them to their former state. Something pretty bad is going on now with Naturethroid.
There are a very few who report feeling fine…but, we notice that the longer someone is on the new Naturethroid, the more the hypo symptoms creep up. i.e. it can be the adrenaline being released that fools people into feeling better…until they crash.
So below, which I wrote before writing what I am now, seems to counter the comment that RLC has a commitment to quality, say many patients in groups.
2nd update from Janie as of August 2020
It turns out that Naturethroid was recalled in 2020 due to sub-potency.
And now the original blog post from 2018, below.
*****************************************************************
Here is a May 16th, 2018 update directly from RLC Labs to me via email (and perhaps on their site)–the maker of Naturethroid and WP Thyroid, both natural desiccated thyroid brands. Comments from me, Janie Bowthorpe, below that.
Since we went back into production, there have been a lot of questions—understandably so— around what caused the backorder, why certain strengths have been released ahead of others, and why available strengths are not yet at some pharmacies. We have done our best to communicate updates throughout the delay but deeply apologize if they did not reach you or answer your questions. It is not our intention to keep anyone in the dark or hide anything, and we hope this letter helps clear things up a bit more.
After expanding our operations to better accommodate growing demand and overcoming hurdles in obtaining raw material—the primary factor behind the backorder—we are happy to say that everything needed to ensure ongoing, full-scale production is in place. We are actively shipping and are focused on filling backorders.
We are far from being a "big pharma" company, however, and do not have the scale of one, but we are maximizing our working capacity and mean it when we say every effort is being made to expedite things. We are a small but dedicated team, many of whom take Nature-Throid® and WP Thyroid®, that has been and continues to be committed to keeping patients, not profits, the top priority. We also have very strict quality standards. Every batch of Nature-Throid and WP Thyroid is rigorously tested to ensure it meets or exceeds United States Pharmacopeia (USP) monographs for potency and consistency.
Our commitment to quality has been a huge factor in why no RLC Labs® medication has ever being recalled for inconsistent hormones and we do our due diligence to keep it that way. Working through our existing orders at our size and with our strict quality standards takes time, but progress is being made—including with WP Thyroid, which we will share updates on as soon as they become available.
We remain committed to staying as transparent as possible throughout this process, but just like any other company, some of our information—such as our processes and sources—is strictly internal-only. This has been understandably frustrating in some instances, but please know that we are sharing what information we can when we can. We will continue to do so, just as we have from the start, until all strengths are fully stocked and available again.
In that spirit, here are the real facts of some rumors you may have heard along the way:
● RLC Labs is not going out of business, nor have we been acquired by any other company.
● There are no issues with our licensing and the backorder is completely unrelated to any governmental or FDA-related rumors.
● Neither of our medications, nor any strengths of them, are being discontinued.
● We stay committed to maintaining the affordability of our medications. Pharmacies set their own prices, but ours have not changed.
● Our strict quality standards apply to every part of our operation—from our guaranteed hormone levels to our materials and manufacturing—which is why we carefully source our thyroid from the U.S. and Canada and are only in production in the continental U.S.
It has been difficult not being able to serve our patients at the level you have come to know and expect from us, but we know that what we are dealing with is a far cry from the challenges our patients are facing and for that we are truly sorry. Our teams are working around the clock to get us back on track, but below are some suggestions if your doctor or pharmacy is having trouble obtaining available strengths, or if you are having trouble locating them. Your continued understanding, patience, and support are greatly appreciated as we work to make things right.
ORDERING AND LOCATING AVAILABLE STRENGTHS
Please check the availability statement on our website (getrealthyroid.com) for a list of actively shipping strengths. If your doctor or pharmacy is having trouble obtaining available strengths, they can contact us directly for assistance via the 'Provider' tab on our contact page. Any pharmacy of your choice that is not required to order through a wholesaler can also contact us through our website for a direct account—this applies for many healthcare providers as well. Please note that most pharmacies do not order directly from RLC Labs but through third party suppliers, and many large chains are required to order through a wholesaler. Once product is out our doors, we have no control over how it is prioritized or distributed among pharmacies, nor do we have any insight into a specific location's inventory. If you are having trouble getting an available strength from your local pharmacies, we recommend checking any of the mail-order pharmacies listed on our website. The states shown only indicate where they are located; please check the pharmacy's website or contact them to see where they ship. When getting your prescription filled through any pharmacy—brick & mortar or mail-order—we also recommend asking for both the cash price and insurance price (pending coverage) as all pharmacies set their own prices.
Comments and summary from Janie Bowthorpe
As long as I've been doing this, I've always been amazed at the false information patients receive from Pharmacists especially, then from each other, which spreads like wildfire in groups.
For example, note above that RLC has not been bought out by another company, and they have their tablets produced in the continental US, i.e. NOT in Puerto Rico. Both rumors were rampant and widespread. I even approved a few comments on the STTM blog posts that stated the Puerto Rico comment, and had massive doubts. But the rest of their comment was too good to reject the post.
Also note that RLC labs is working on getting WP Thyroid back as well i.e., no, it has not been discontinued–another rumor. The lesson is: don't believe everything you hear!!
Also note that the reason this all happened, says RLC Labs, is because of increased difficulty in obtaining their Thyroid USP–that means the desiccated porcine powder. Costs were getting higher, as well. So they state they are now sourcing their thyroid powder from both the US and Canada…they wouldn't state from whom. The latter is also on top of "some infrastructural upgrades (bigger facility, updated technology, refined processes) not too long ago", stated RLC, to better meet the growing demand for their medications.
Finally, I think it was a good recommendation to ask for both the cash price and insurance price at your pharmacy. There may be a savings there.
In the meantime….
There are other good Natural Desiccated Thyroid products like NP Thyroid made by Acella–many good reports on that one. Even the less popular Armour has been working for some, even if not all. Here is a summary of your choices for a much better treatment of your hypothyroid state.
Also please note: if you switch and don't feel you aren't doing well, consider two things:
The amount that did you well on Naturethroid or WP may be a different amount with another brand. REDO YOUR FREE T3 and FREE T4 and see how you stand after being on the different brand a few weeks, because you may need to tweak. Optimal puts the free T3 toward the top along with a free T4 mid-range.
Some people have developed either a cortisol problem and/or iron issue, and it's being revealed on the different brand. Find out by doing all four iron labs and cortisol saliva testing. Too many people are blaming brands, and it's most likely either 1 or 2 are the real problems.
Don't hesitate to comment below! Could RLC Labs have done all this better than they did? Does the above give you peace of mind? Have YOU been able to acquire the latest Naturethroid? How are you doing??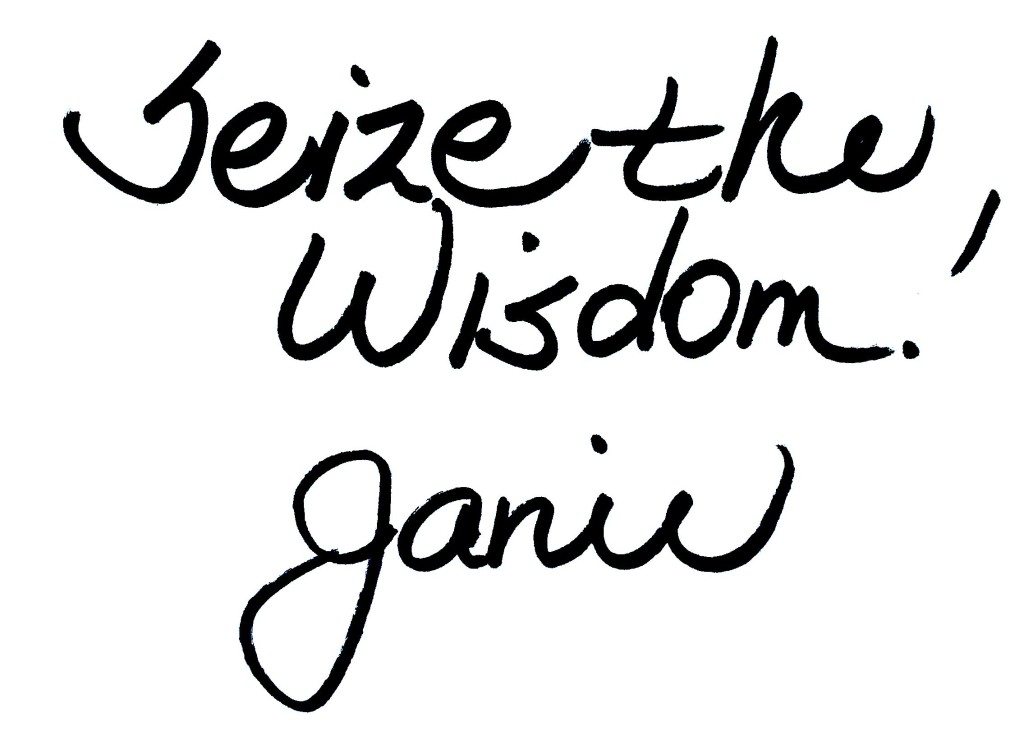 Important note: STTM is an information-only site based on what many patients worldwide have reported in their treatment and wisdom over the years. This is not to be taken as personal medical advice, nor to replace a relationship with your doctor. By reading this information-only website, you take full responsibility for what you choose to do with this website's information or outcomes. See the Disclaimer and Terms of Use.