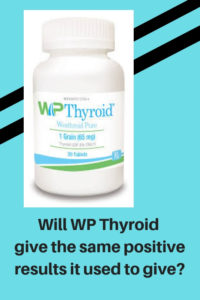 UPDATE: This page was written in December 2018, and by Summer of 2019, even NP Thyroid was starting to go downhill. Here's a blog post which explains it all: https://stopthethyroidmadness.com/2019/09/23/the-sad-saga-of-where-we-are-today-as-hypothyroid-patients/
**************************************
RLC Labs, the makers of Naturethroid, WP Thyroid, and what used to be called Westhroid, has been around a LONG time. All are natural desiccated thyroid. meaning they are made from porcine powder and contain all five thyroid hormones, T4, T3, T2, T1 and calcitonin.
And RLC is correct in promoting themselves as the "pioneer and industry leader in the field of hypothyroid treatment."1 They started out in the 1930's, even though the pharmaceutical name was different for awhile, aka Western Research Labs/Laboratory.
A change started in 2017 with WP
But in 2017, thyroid patients started to see both Naturethroid and WP Thyroid slowly or quickly run out in their pharmacies and on websites, and achieve backorder status. That problem persisted into 2018.
What caused this change? Patients reported that RLC stated it was due to needed machinery updates. But??
Mid-2018
Finally, in 2018, loyal patients excitedly reported the slow return of Naturethroid natural desiccated thyroid to their pharmacies.
But with that return came a growing body of reports from patients in many groups, including the Stop the Thyroid Madness Facebook page, that they were seeing a major return of their hypothyroidism on the "new" Naturethroid…rising TSH, low free T4, low free T3, erratic frees and TSH, fatigue, depression, dry skin or hair, hair loss, anxiety, lowering of iron or B12 or Vitamin D, stiff joints, pain, achiness…on and on.
And now come some reports of an adrenal problem after being on the new Naturethroid
What are adrenal problems? It's finding oneself with either low cortisol, high cortisol, or mixed highs and lows–any can be the result of the adrenals trying to kick in due to the return of hypothyroidism on Naturethroid. Some proved it by doing a saliva cortisol test,.
Thus, as they have been moving over to NP Thyroid by Acella2, or Armour second, or the two T4/T3 synthetics or T3….they have problems raising any of them, or problems being on the same amount. They then blame the different NDT, T4/T3 or T3-only, which instead is just the latter now revealing the cortisol and/or iron problem!!

But I feel good on the new Naturethroid!
Yes, there have been what looks like a minority who state they feel "good" on the "new" Naturethroid. But what we noticed over time is that a certain body of those came back and said they started to feel the problems creeping up on them. Here's the string to talk about your experiences with the "new" Naturethroid:
https://stopthethyroidmadness.com/2018/05/16/naturethroid-wp-thyroid-rlc-labs/
What about WP Thyroid?
The end of 2018, especially December and when I am first writing about this, is where reports started trickling in that WP Thyroid was making a comeback in certain pharmacies. Questions about it have surfaced, such as "Is it going to be lousy like Naturethroid has been for so many of us?", "Can we trust RLC?" and "Do I dare try it when I'm now doing well on NP Thyroid or Armour?"
One person reported directly to me that the bottle looks the same, the label looks the same, the ingredients look the same.
What we want from you!!
This will be YOUR STTM blog post to comment on your experiences with the "new" WP Thyroid…now and the longer you stay on. Let us know if you note any differences in the pills, in the smell, in the results. Let's share patient-to-patient and learn from each other…which is STTM's purpose!!
Note: by using the word "new" in front of Naturethroid or WP, it is just a reference to coming out again in 2018.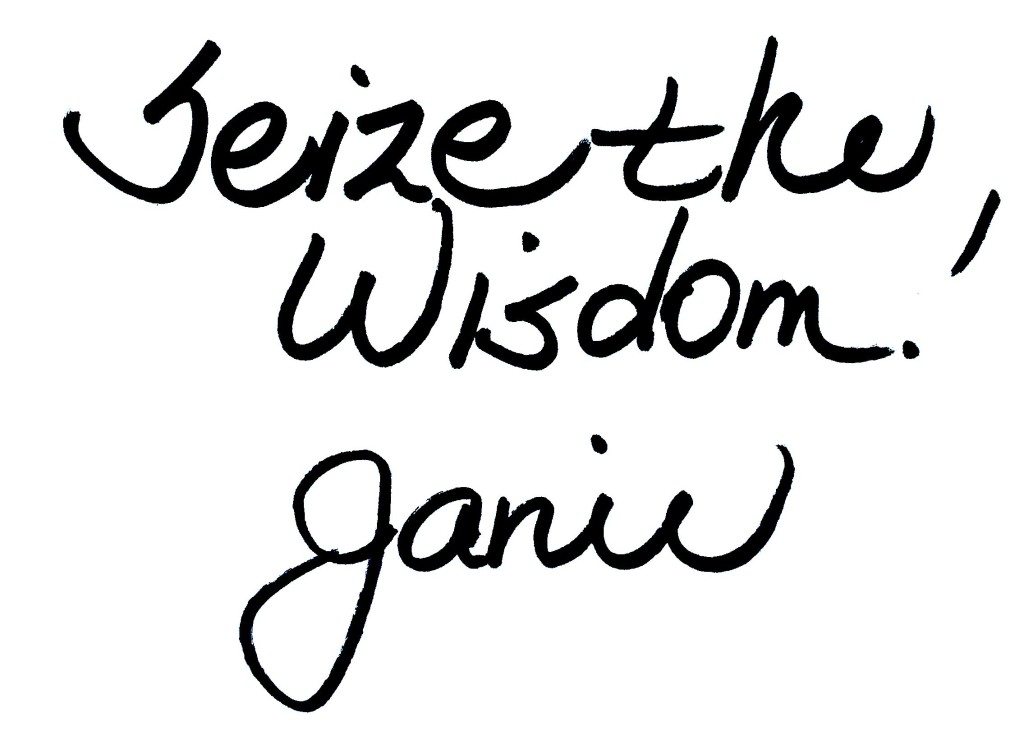 Footnotes:
1. https://www.rlclabs.com/about.php
2. https://npthyroid.com/
Important note: STTM is an information-only site based on what many patients worldwide have reported in their treatment and wisdom over the years. This is not to be taken as personal medical advice, nor to replace a relationship with your doctor. By reading this information-only website, you take full responsibility for what you choose to do with this website's information or outcomes. See the Disclaimer and Terms of Use.