Recalls include NP Thyroid by Acella Pharmaceuticals and both Naturethroid and WP Thyroid by RLC Labs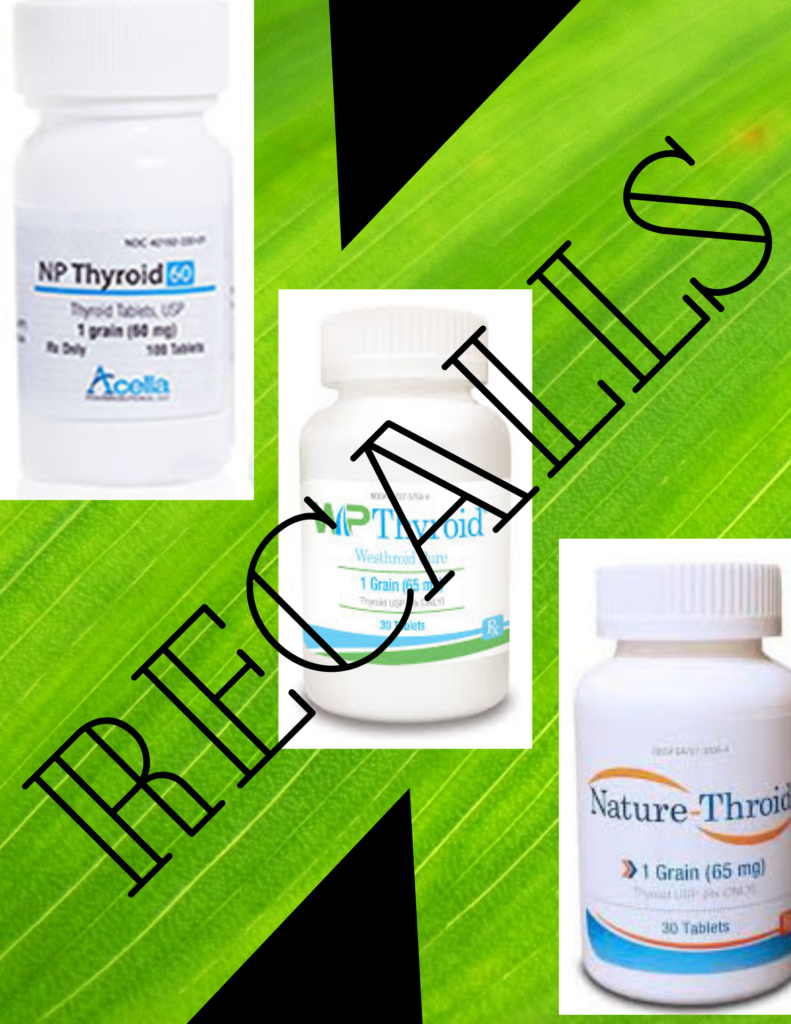 Hello everyone. I've been delayed in getting this important blog post done about recent recalls because my dear husband has had some serious health issues off and on for two months. And we are still dealing with them. But I had a recent chance to churn out this blog post. Read the information below, and then you will see questions that I hope some of you can research and post about. ~Janie, hypothyroid patient and site creator
Let's start with the facts: 2020 has seen three (!!) American-made natural desiccated thyroid recalls. And this outcome fits what a certain body of patients have been reporting as far as new problems they encountered on these three products.
If you are reading this via signing up for the email notification, DO NOT REPLY to the email. No one will see it. Click on the title of the blog post which will bring you directly to the blog post. Comments are at the bottom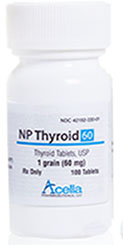 The voluntary recall of NP Thyroid by Acella Pharmaceuticals, LLC
ABOUT ACELLA and NP THYROID: Acella Pharmaceuticals, LLC is a specialty pharmaceutical company. Its desiccated thyroid called NP Thyroid came out around 2010. NP had always received good reviews via patient comments in various groups, including the Stop the Thyroid Madness Facebook page. Patients have often happily compared it to the older Armour, i.e. it had a sweet taste and could be placed under the tongue. Success with it seemed to be high as long as patients had good iron and cortisol, and got their frees optimal
PATIENT REPORTS BEFORE THE RECALL: A few concerning reports started coming in by a body of patients in the Summer of 2019. My own husband was one of several who saw symptoms come back. One big one was fatigue in the late afternoons, which is a common hypothyroid symptom. But more negative reports strongly picked up in the Fall of 2019 that NP had changed. Patients who had done quite well on it were now experiencing problems. Reported were that hypothyroid symptoms came back, and/or lab results had gone downhill. Patients also reported a "cat pee" or "kitty litter" smell (even after a 2020 coating). Some reported that NP burned their esophagus' or stomachs. During this time, Acella stated to patients that they were getting their porcine powder from Europe (similar to what Erfa of Canada stated a few years previous).

THE RECALL: The first official FDA-announced recall was announced May, 2020. It referred to super potency for the 30mg, 60mg and 90mg tablets. I can't find it at the moment, but the Acella website stated this recall was about NP made in late 2018. ***Another recall announcement in September 2020 refers to the 15mg and 120 mg tablets, AND THIS TIME, referring to sub-potency. Sub-potency seems to fit what patients have been reporting for a year now. as far as return of symptoms

MORE INFORMATION TO READ (also do a search for "NP Thyroid recall"):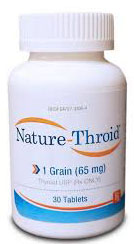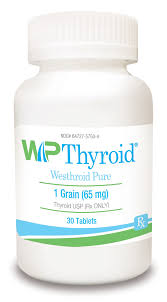 The voluntary recalls of Naturethroid and WP Thyroid by RLC Labs, Inc
ABOUT RLC LABS and ITS TWO DESICCATED THYROID PRODUCTS: RLC Labs cites an 80-year history, which is impressive, with a dedication in "improving the lives of others and will continue to be at the forefront in the field of hypothyroid treatment". Their two main desiccated thyroid products are in the heading and had always been popular with, and appreciated by, patients.

PATIENT REPORTS BEFORE THE RECALLS: A body of patient reports of problems with Naturethroid first seemed to start in 2018 in various social media thyroid groups. This was after RLC's two desiccated thyroid products had somewhat disappeared from pharmacies for awhile starting in 2017, then came back out. Example of reported problems once Naturethroid came back out ranged from a return of hypothyroid symptoms, and/or labs that went south or became odd, and/or the inability to raise it enough to remove returning symptoms. Negative patient reports about WP Thyroid came in more slowly and referred to similar problems.
THE RECALL: On August 25th, 2020, RLC announced the recall of both of their desiccated thyroid products due to sub-potency. This recall includes a total of 483 lots of both Naturethroid and WP Thyroid in all strengths and within current expiration on consumer levels. RLC stated these products contained less than 90% of the labeled amount of liothyronine or levothryroxine (please note that though pharmacies use the implied synthetic names for T3 and T4 there, desiccated thyroid is NOT synthetic)
Here's the official September, 2020 FDA announcement of this recall.
MORE INFORMATION TO READ (also do a search for "Naturethroid recall" or "WP Thyroid recall"):
What have hypothyroid patients been moving over to
From many patient reports, and in spite of changes in the past, Armour desiccated thyroid has still worked well, say patients in a variety of groups. This has been especially true, say patients, if they get their free T3 and free T4 optimal, and have the right amount of iron and cortisol to do so. Sadly, it's not the soft, sweet NDT it used to be, which patients loved. But it is working, say many patients. Please share this with your doctor.

Patients are also reporting doing well on both synthetic T4 and synthetic T3, and getting optimal. The same holds true with T3 alone if one gets an optimal free T3. For those using both T4 and T3, we can compare to what is in one grain of many desiccated thyroid products: about 38 mcg T4 and 9 mcg T3. So for two grains, it would be 76 mcg T4 and 18 mcg T3. And etc.

There are over-the-counter bovine thyroid products to try after these recalls. Just pay attention to whether some are driving RT3 high (studies show that when cows are slaughtered during certain seasons, their RT3 amount can be higher) or watch out for bad batches as revealed by labs going south. This would be good info to share with your doctor. PLEASE NOTE: I have seen too many posts which are basically advertising for an OTC product. I won't approve those comments.

So far, it appears Australians are lucky, as their prescription based, compounded NDT seems fine. The same may be true of some European-based brands. If there are others, please comment below.

2021 UPDATE ON ARMOUR: https://stopthethyroidmadness.com/2021/07/06/is-armour-working-or-not/
Questions, questions
Readers, if you can find solid information on each of these questions, and hopefully with links, post the info as a comment.
THE AMERICAN SOURCE OF PORCINE POWDER: What happened to the US source of porcine powder from American Laboratories in Omaha, Nebraska, and on which patients seemed to do well on? Why did it stop being available, forcing new sources of porcine powder for some pharmaceuticals?
PHARMACEUTICAL SECRETS: Why is there not more transparency from pharmaceuticals for a medication we depend on for our very lives?
A "EUROPEAN" SOURCE OF PORCINE POWDER: Why, when two pharmaceuticals have admitted to moving to a "European" source of porcine powder (Acella and Erfa in Canada), are WE not allowed to know WHAT European source? Where are OUR rights as consumers of this important medication?
THE CAT PEE/AMMONIA SMELL OF PORCINE POWDER: Why are so many porcine powder products today now having a "cat pee" or "ammonia-like" smell…when they didn't used to have this smell?? That even includes some compounded desiccated thyroid products!
DOCTORS AND T3: Why, as a certain body of hypothyroid patients are changing to synthetic T4 with synthetic T3, do we have to deal with doctors who are deathly afraid of T3? Do they forget that a healthy thyroid also releases direct T3? So the big question is: WHAT is going on in their medical school training and continuing education that makes practitioners so pitiful in their understanding of the use of direct T3?
I want to invite YOU, the reader, to do some research and comment on these questions since I am bit occupied with my husband and his health issues right now. BUT I WILL NOT APPROVE EMPTY CONSPIRACY COMMENTS (such as "Big Pharma is trying to take away our desiccated thyroid."). What has happened to us, then these recalls, is concerning, but not necessarily an evil plot!
Or you can comment on your personal experiences with these recalled products. Some weren't noticing problems, but they later came back and said they were. Others seemed to report problems from the get-go.
Let's talk!!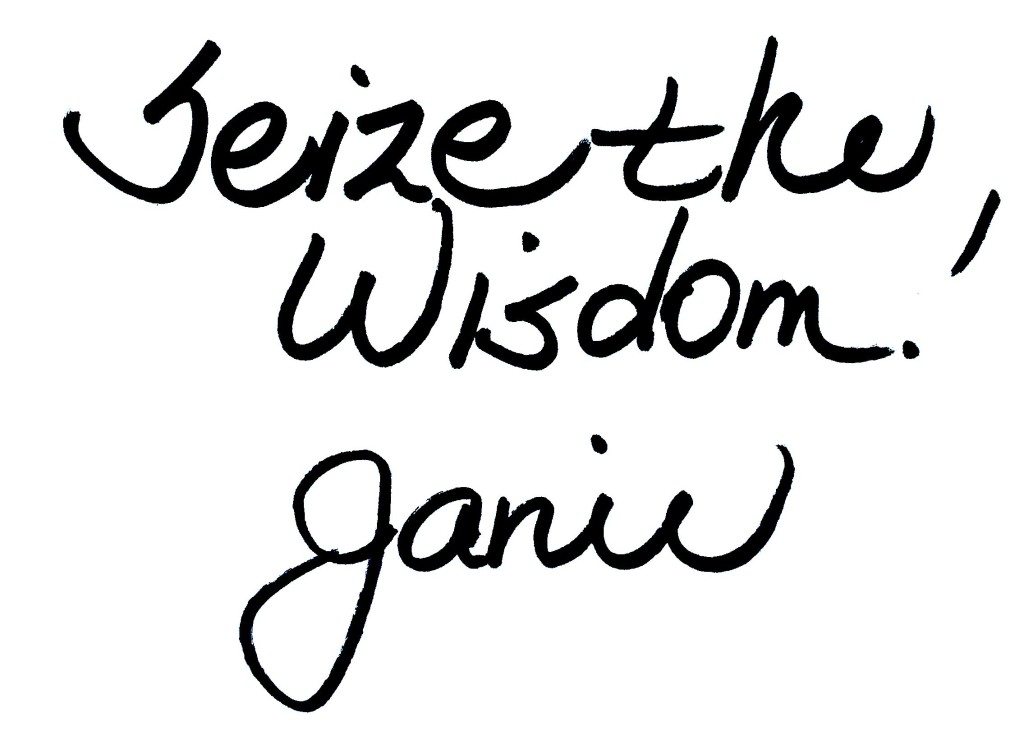 Important note: STTM is an information-only site based on what many patients worldwide have reported in their treatment and wisdom over the years. This is not to be taken as personal medical advice, nor to replace a relationship with your doctor. By reading this information-only website, you take full responsibility for what you choose to do with this website's information or outcomes. See the Disclaimer and Terms of Use.