Where to talk to other patients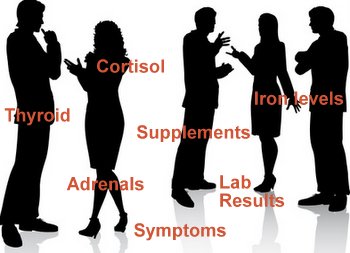 Dear Thyroid friends, **BEWARE**…JUST BECAUSE YOU SEE A DESCRIPTION in any group that implies it's "based on ideas from the STTM book (or website)", don't be FOOLED. Too many groups mix use BAD info that they make up, then make that ridiculous claim of association.  Nope. They aren't associated at all.

Below under A and B are the ONLY thyroid groups using correct patient-to-patient STTM info. And most important, the owners and leadership have high integrity and maturity. SO many others do NOT have that and are FOOLING you.
DISCLAIMER: By using any patient discussion groups listed here, you are agreeing that there are no guarantees from STTM or the creator and it's at your own risk with you taking full responsibility for that fact. STTM nor the creator of STTM take no responsibility for decisions you make by using them. Work with your doctor–groups are NOT supposed to replace that, but do help to make you better informed. The list below is not in any order–scroll down for it all. You just need to find the one that you like the best…for YOU! 
Another option: Janie Bowthorpe does paid, one-on-one coaching calls where she shares information as to what patients have learned over the years as compared to what you share. You can read about those coaching calls here. 
A. Internet discussion groups (non-Facebook, run by patients, for patients)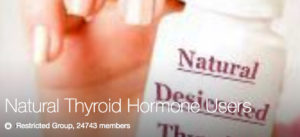 Natural Thyroid Hormones International Yahoo group (NTH/NDT): This friendly and helpful yahoo discussion group was started by Janie in 2002 before STTM even existed, and today is run by patients who use STTM information. You have to request membership and give information about yourself. For Patients Only.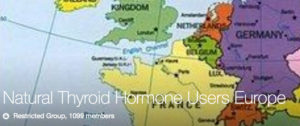 NTH Europe IO group: This is a small NTH/NDT or T3 group which was started in 2010 and specifically for Europeans-only to discuss finding good doctors, good clinics and the use of natural desiccated thyroid or T3, etc in Europe. AFTER REQUESTING TO JOIN, you will receive an email–respond to that with some kind of evidence of living in Europe when you ask to join. For European Patients Only. WE MOVED FROM THE YAHOO GROUP TO THIS GROUP!!
B. Facebook groups to explore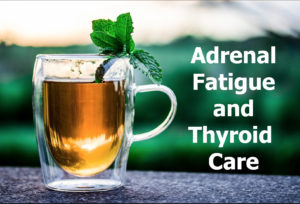 ADRENAL FATIGUE AND THYROID CARE Facebook discussion group  This is a relaxed privately-run group, and I do notice they use a lot of STTM information in the right way to help their members…NOT made up stuff or opinions. It's led by friendly & former FTPO admins (Jamie and Nicole) with good knowledge, and unlike other groups on Facebook who "claim" to represent STTM info, there's no negative agenda, no slandering, no making up of information and implying it represents patient experiences.  High integrity leadership here. BE PATIENT—it may take time before you are approved.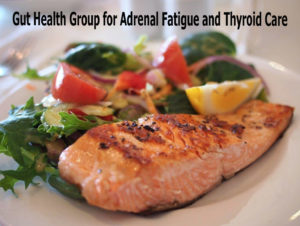 GUT GROUP FOR THYROID PATIENTS  This is another private group, connected to the above, of which the admins gladly took over from the former FTPO Gut group. It covers ways to eat healthy for thyroid or Hashimoto's issues, SIBO, gluten, all forms of gut health. High integrity leadership.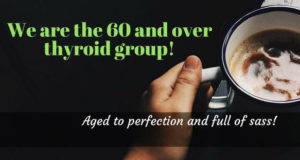 AGE 60 AND OVER THYROID GROUP: This is a thyroid group specifically for those who are 60 and over and the unique issues faced as the body ages!
The below are NOT directly associated with STTM. But they seem to have good info? You decide. 
C: These pages, not discussion groups, are connected to STTM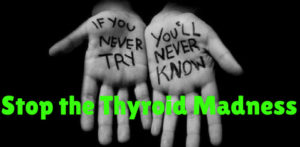 STOP THE THYROID MADNESS FACEBOOK PAGE Here you will find posts which are pertinent information pertaining to patient experiences and wisdom. Patients can comment on posts. Medical professionals welcome if you are eager to learn from patient experience and wisdom, but advertising your business or products is not welcome. 
STTM Blog Here is a place where you can read what's on Janie's mind or Guest posts for several years, and can comment! This is not a place for questions, just comments. But you can read what others are saying.  Sign up with the Blog notification at the bottom of this page, which will send you an email when Janie posts.  If you want to comment, click on the title of the blog post.
LAB WORK packages designed specifically for readers of Stop the Thyroid Madness with good prices–STTM Thyroid and Adrenal Lab Packages
Important note: STTM is an information-only site based on what many patients worldwide have reported in their treatment and wisdom over the years. This is not to be taken as personal medical advice, nor to replace a relationship with your doctor. By reading this information-only website, you take full responsibility for what you choose to do with this website's information or outcomes. See the Disclaimer and Terms of Use.