Thyroid Cancer overview
In the spirit of Stop the Thyroid Madness as the Mothership of worldwide patient experiences and wisdom, below are four interesting linked pages below concerning thyroid cancer that you'll want to visit, all to help you be informed about your own thyroid cancer and in your relationship with your doctor.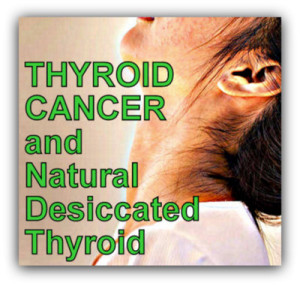 Many doctors over the years have told their patients that they should avoid Natural Desiccated Thyroid (NDT). But some post-cancer patients simply didn't believe that was their best decision. This page explores a few research studies, talks about the thyroglobulin issue in NDT, and gives several testimonies of patients who moved to NDT. We leave that totally up to you in working with your doctor.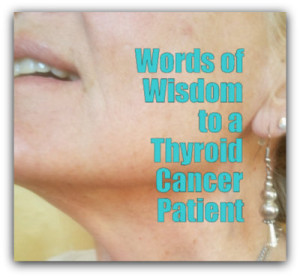 This page is about interviews with 31 thyroid cancer patients as to what wisdom they would give to others based on several topics. Those include being your own best advocate, your attitude, working with doctors, post surgery, and others around you. All to help empower you based on the wisdom of others. Decide what resonates with you.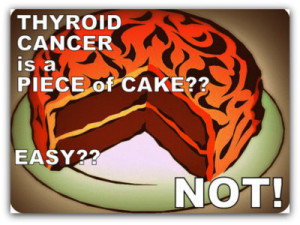 It's a common retort that thyroid cancer is an easy cancer compared to other forms of cancer. And some patients do report that all went quite well. But not all thyroid patients agree that it's easy, nor did it go well. This article gives five reasons why the latter patients feel it definitely was not an easy cancer.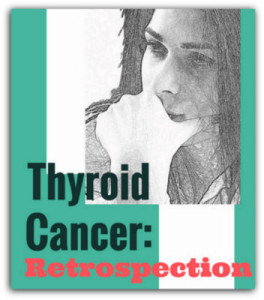 Wisdom often comes when someone looks back, and this article allows many thyroid cancer patients to answer the question "If you could change one thing in your entire thyroid cancer journey, what would it be and why?"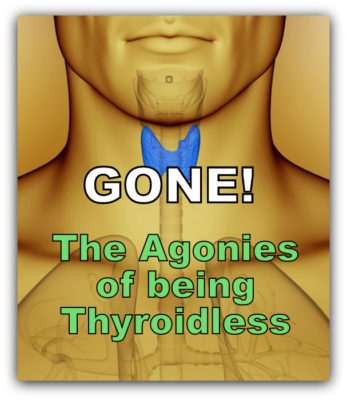 This was written by Janie Bowthorpe outlining why patients who have had their thyroids removed say it sucks not having one. Not the same as those who still do, they say.
Also check out this blog post called The Agonies of Being Thyroidless
Here's what the American Cancer Society says about thyroid cancer.
– If you feel you need a better doctor, go here.
Important note: STTM is an information-only site based on what many patients worldwide have reported in their treatment and wisdom over the years. This is not to be taken as personal medical advice, nor to replace a relationship with your doctor. By reading this information-only website, you take full responsibility for what you choose to do with this website's information or outcomes. See the Disclaimer and Terms of Use.