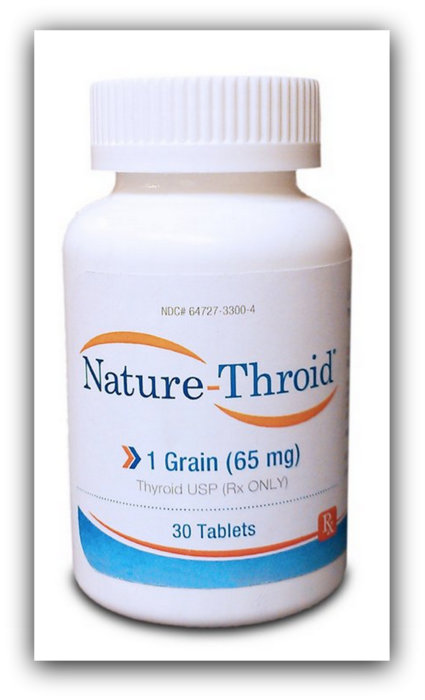 (This page has been updated to the current day and time. Enjoy!)
In 2009, there were many folks reporting problems with the newly-formulated Armour (and that has been true for 2015, sadly), just as there was a growing body of individuals stating they are switching to Naturethroid by RLC Labs (formerly Western Research), another prescription brand of desiccated thyroid which also makes WP Thyroid.
Today, there are even more quality brands to consider. And when a brand like Armour disappoints, many are also switching to NP Thyroid by Acella.
But if you are considering Naturethroid, here is info to carry with you if you switch:
Naturethroid has a coating on the outside, and some patients state they bite on the pill to remove the coating, and still try to do it sublingually. No sugar, but some are determined.
One grain of Naturethroid is 65 mg rather than the 60 mg that Armour users have been used to. Two grains are 130 mgs, etc. (One grain is actually 64.8 but it's easier to round it up). Strengths are 1/4, 1/2, one grain, two grains, three grains.
The makers of Naturethroid started making 1 1/2 grain tablets by 2010.
Ingredients are

Porcine Thyroid Powder, U.S. Pharmacopeia
Microcrystalline Cellulose
Dicalcium Phosphate
Sodium Starch Glycolate
Magnesium Stearate
Hydroxypropyl Methylcellulose
Stearic Acid
Carnauba Wax
Polyethylene Glycol

Naturethroid uses the same USP thyroid powder as any good desiccated thyroid product—it "adheres to full pharmaceutical purity and standardization on the consistency of the hormones along with full pre-and-post testing procedures associated with quality prescription products."
RLC Labs is a small and friendly pharmaceutical company.
Twitter has a Nature Throid website.
RLC labs also used to distribute Westhroid more than it does today (simlar), but that has largely been replaced by WP Thyroid–an NDT with very few fillers.
When switching, you will have to figure out if you need to be on a similar amount as before, or a different amount, according to symptoms.
And finally, it's been around since the 1930's–another tried and true desiccated thyroid product!
** Need the best groups on the internet to talk about your thyroid–totally based on wise patient experiences and wisdom?? Go here.
** Have you joined (liked) the STTM Facebook group? You'll get solid and daily tips, information and inspiration from the Flagship of patient experiences and wisdom.
** Want to be informed of my blog posts? Curious what's on my mind? Sign up for Notifications at the bottom of this page.
Important notes: All the information on this website is copyrighted. STTM is an information-only site based on what many patients worldwide have reported in their treatment and wisdom over the years. This is not to be taken as personal medical advice, nor to replace a relationship with your doctor. By reading this information-only website, you take full responsibility for what you choose to do with this website's information or outcomes. See the Disclaimer and Terms of Use.