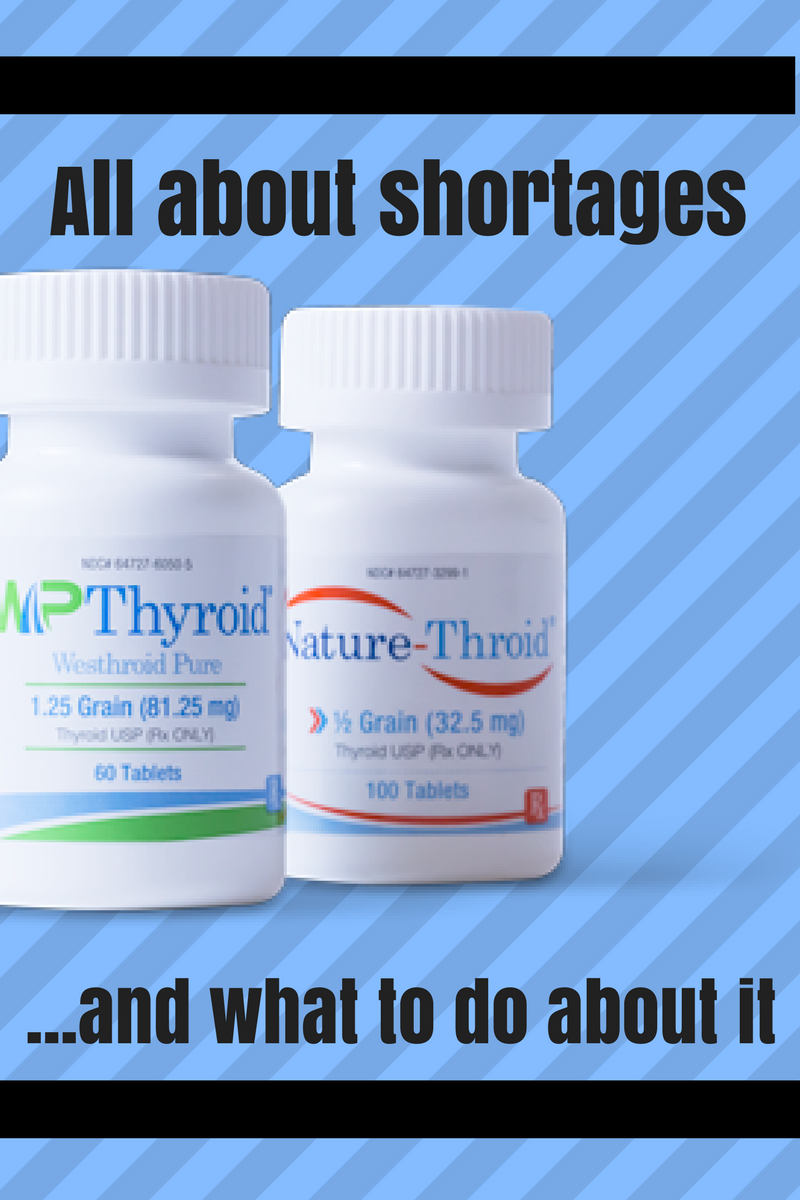 Feeling panicked or frustrated by the shortages of two particular brands of Natural Desiccated Thyroid? Let's take a look at all of this and what you can do.
Brands of NDT
Nature-Throid® and WP Thyroid® are two brands of NDT produced by the U.S. pharmaceutical RLC Labs. (There's even an older third brand occasionally still foundable: Westhroid, which is said to be exactly the same as Naturethroid, though in less strengths than Naturethroid provides.)
As mentioned in the most sought-after patient-to-patient hypothyroid book on the market, RLC (formerly Western Research) has been around a long time–since the early 1930's. And it appears they aren't about to end that long tradition of their existence.
Why the shortage
RLC explains that the shortages are due to "significant upgrades to our facility and equipment". And though that has created great inconveniences to and frustrations by users of their products, it's clearly stated by RLC to be a temporary issue, though the resolution may take awhile.
Steps to consider in the meantime
Writing the prescription differently First, make sure you doctor writes your prescription in a way that you are able to get any other brand of NDT your favorite pharmacy provides. One way is for him to write simply "desiccated thyroid", then the amount you use, instead of mentioning a brand.
Call around to different pharmacies. Patients are reporting that some still have their supplies of Naturethroid or WP, and especially WP.  See if that makes you lucky.
Consider other NDT brands. For example, NP Thyroid by Acella has been proven by patients to be a solid and well-made Natural Desiccated Thyroid, similar to the old version of Armour. And there are no shortages of NP.
Compounding pharmacies  Though more expensive, these versions of pharmacies are a way to have your NDT made according to you or your doctor's specifications, especially fillers used.
Using synthetic T3 with synthetic T4  If the two synthetics are used, patients have learned that their goals end up being the same as Natural Desiccated Thyroid as far as lab results with the free T3 and free T4, plus removal of symptoms, as well as not going by the TSH lab test. To see different brands of synthetic T3 like Cytomel and others, go here and see them in pink.
Why a pharmaceutical might be doing an upgrade
The U.S. Food and Drug Administration (FDA) states they inspect pharmaceutical manufacturing facilities worldwide, based on standards outlined by the Current Good Manufacturing Practice (CGMPs) regulations.  This is especially true for those facilities which manufacture active ingredients like "thyroid tissue", as well as the finished pill or liquid product from the contained ingredients.  They state "inspections follow a standard approach and are conducted by highly trained FDA staff." 1
Says the FDA:
CGMPs provide for systems that assure proper design, monitoring, and control of manufacturing processes and facilities. Adherence to the CGMP regulations assures the identity, strength, quality, and purity of drug products by requiring that manufacturers of medications adequately control manufacturing operations. This includes establishing strong quality management systems, obtaining appropriate quality raw materials, establishing robust operating procedures, detecting and investigating product quality deviations, and maintaining reliable testing laboratories. This formal system of controls at a pharmaceutical company, if adequately put into practice, helps to prevent instances of contamination, mix-ups, deviations, failures, and errors. This assures that drug products meet their quality standards.2
If you really want to get detailed information on CGMPs, here you go: https://www.fda.gov/Drugs/GuidanceComplianceRegulatoryInformation/Guidances/ucm064971.htm
Stop the Thyroid Madness has not seen anything stated from RLC that this is the reason for the upgrades causing the shortages. But it will be interesting to see what the Naturethroid and WP Thyroid tablets look like, and act like, after this upgrade and catchup.
UPDATE as of OCTOBER 10th, 2017:  
Heard the following from a gal who called RLC Labs:  They have been working on the one grain tablets, and stated they should be finished in about two weeks. Then they will be mass shipping to pharmacies after that time around the first of November.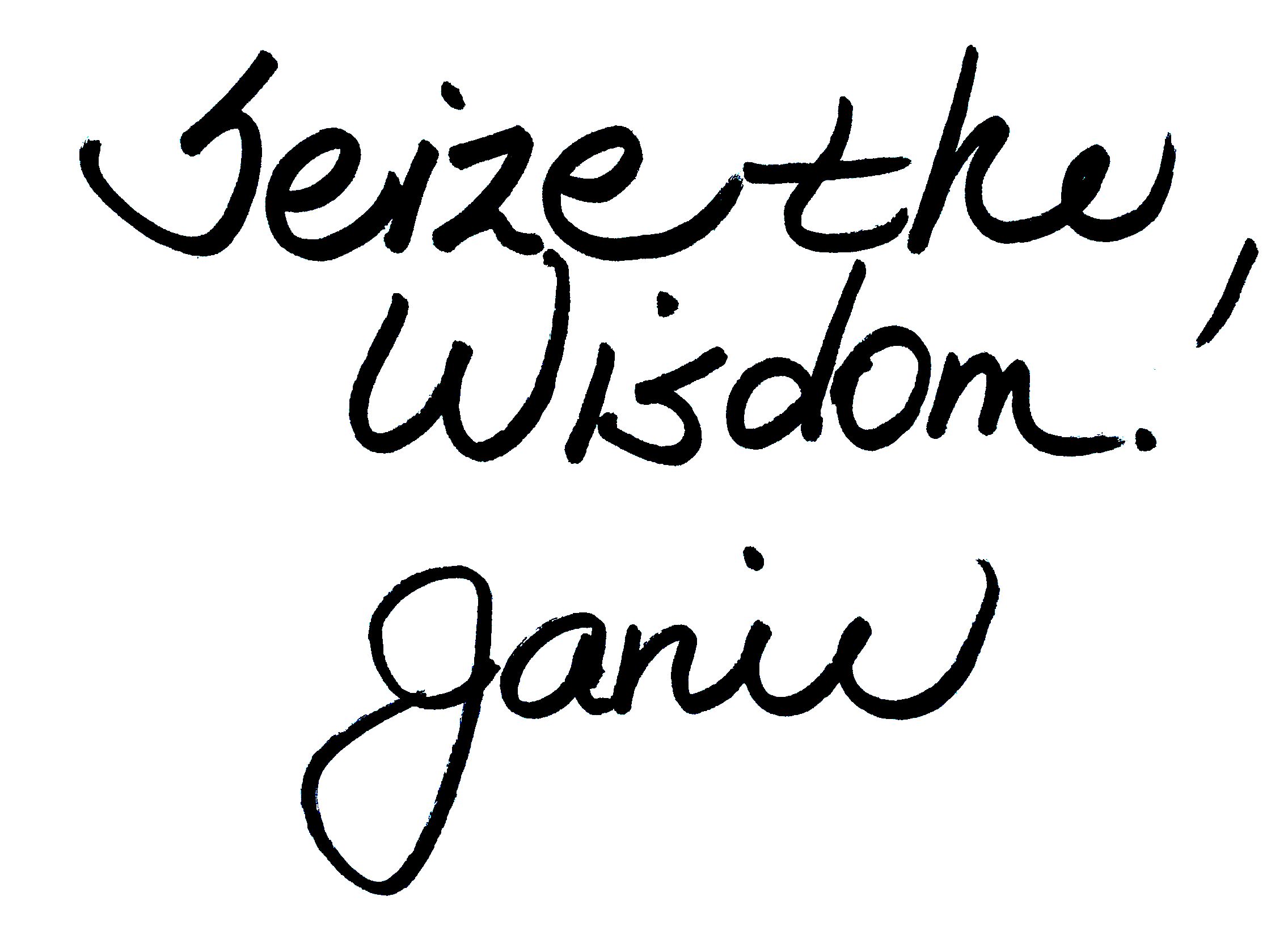 MORE INFORMATION:
Can

Hashimoto's patients

do well on Natural Desiccated Thyroid? Find out here. 
Is it true that

thyroid cancer patients

should avoid NDT? See this.
How do I use

Natural Desiccated Thyroid

? See what patients have learned here.
What if I want to use

synthetic T3

instead? See this.
Where do I get the

Stop the Thyroid Madness books

I hear so much about?  Right here.
1. https://www.fda.gov/drugs/developmentapprovalprocess/manufacturing/ucm169105.htm
2. https://www.fda.gov/drugs/developmentapprovalprocess/manufacturing/ucm169105.htm