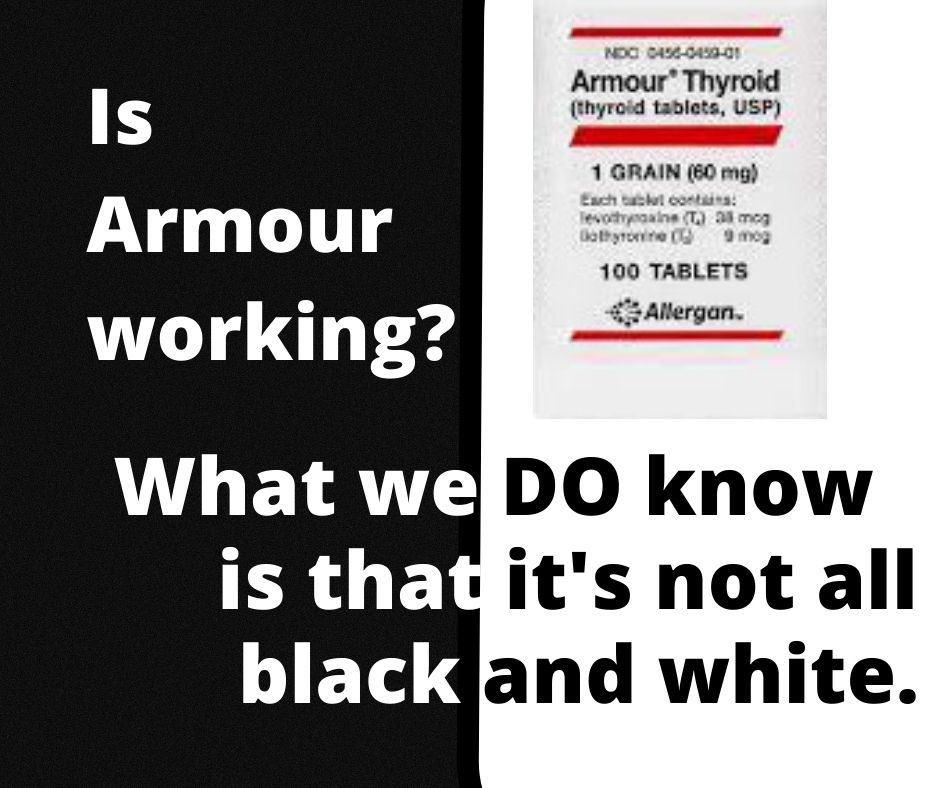 Hello to my fellow hypothyroid-of-any-cause or Hashi's patients!
Wow, I am steps away from 20 years (!!!) of making my focus about patient-reported experiences, observations, and wisdom!! Blows me away. ~Janie A. Bowthorpe, M.Ed.
Let's talk about the desiccated thyroid brand called Armour.
I caught wind awhile ago that there seem to be strong, black and white rumors going around in some patient groups that today, Armour is working "FOR NO ONE". Insert loud obnoxious voice: "FOR NO ONE!!" Black and white. Attention-getting end of story.
But to the contrary, there are opposite reports, too—others whose symptoms or labs prove it's working for THEM still, even after picking up new prescriptions, one after another, and redoing labs to figure things out. So it's not yet accurate to say it's working for no one.
Rumor, rumor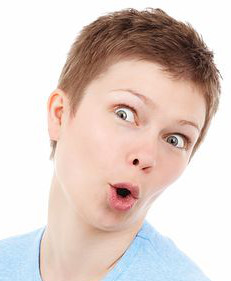 Or there's the recent rumor mentioned to me that I am "not caught up with what is going on". That made me laugh. I'm still doing the same thing I've been doing for near 20 years…listening, evaluating, and reporting on consistent patient reports. The exception is that I've been delayed in getting this up due to having a very sick husband due to Agent Orange.

In fact, when anyone states "Janie is not caught up with what is going on", in tandem with "It's working for no one", it's basically insulting (do they realize this?) the body of hypothyroid patients who report and show excellent lab results and feel goods on Armour even still today. Because what I report is not about "Janie". It's about the patients who are reporting what they report. And it is definitely not consistent among patients that "Armour isn't working for anyone".
What about those whose labs strongly imply it's not working like it used to??
It is also a fact, and I've seen them, that some have labs that make us very, very suspicious as to what is going on. They now have off-looking labs after having had perfect-looking "optimal" labs. Both!! I caught wind of that many weeks ago but have still been evaluating what I'm seeing from those patients, too, plus delayed due to what's going on in my private life.
So this all leads to questions about what is going on when another body of patients go downhill on the same amount….
Is it a bad batch or two? Have some patients gotten the bad batch or a changed Armour, while others haven't yet?? (We saw that happen with previous bad NDTs). Have the makers of Armour fallen to using crap porcine powder not made in the US? Is it just a matter of time?
The bottom line is this…
We do not have all the answers. Why? Because for those who have experienced that something is wrong with Armour (having had optimal labs, then their labs went to pot), others are expressing doing just fine with optimal labs to prove it. This needs to unfold to see….
Why some find themselves with bad labs after having had optimal ones, yet…
2. Others still have labs which are optimal.
And with that unfolding, it is clearly a reach (watch certain people overreact to THAT! lol) to state that at the current time, it works for "no one". In fact and as stated, there is also still a clear body of people who have an optimal free T4 and free T3 on Armour with labs to prove it. That's also why Stop the Thyroid Madness has a page about the gray areas of our experiences and observations.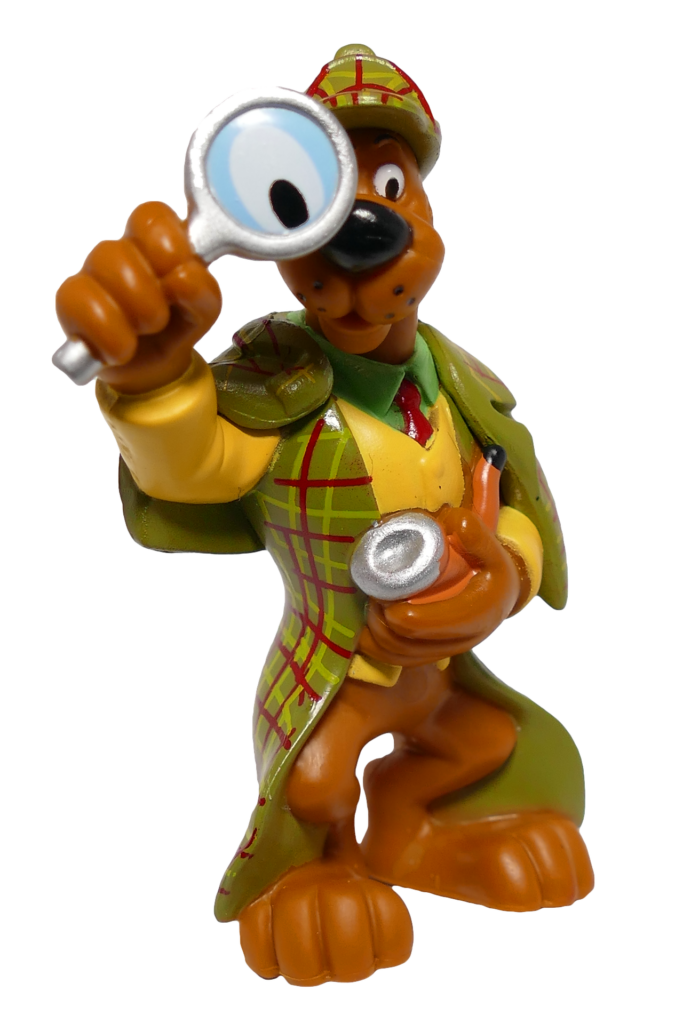 Want to open-mindedly investigate all this?
Here's what you can do so we can have better answers:

1) Keep an eye on your labs while on Armour to see which camp you fall in. That's the free T4 and free T3, and comparing a before optimal set of frees to an updated one. BUT, it won't be a strong comparison if you weren't optimal before. If you have a midrange free T3, or a free T3 just above midrange, it does eventually backfire with fallen frees. Years of experiences have shown that for the majority. The individuality is when it backfires. https://stopthethyroidmadness.com/optimal Instead, the strong proof that Armour may have changed is when someone used to be optimal, then new labs on the same amount aren't showing it at all anymore. I wish I knew the name of the guy who first revealed this to me weeks ago to thank him.
2) Watch your Reverse T3. (RT3) If RT3 goes above the bottom area of any range, it will become impossible to become optimal with your free T3 and free T4 over time. Then a backfire somewhere down the line. Here's info about the RT3: https://stopthethyroidmadness.com/reverse-t3

3) If you can, ask if there is a batch number you can be aware of for your latest prescription. Or another idea is that if you fall in the camp that once had truly optimal frees, but have them no more, let others know if you tried to raise Armour or not to get out of your current mess.

4) Report back to this post as to what you are seeing, discovering…without making black and white pronouncements that insult other's experiences that are the opposite.
By the way…and bottom line
It's also okay to use synthetic T4 with synthetic T3, or continue to use Armour if it's working for YOU, or EVEN start it and watch those labs! You can still use this wise patient information in either use: https://stopthethyroidmadness.com/optimal
Addendum: The bottom line message in this blog post is that it has clearly been an overreach to state it's "working for no one!" at this early stage in patient expressions and questions as to what might be going on with Armour. All the latter is the point being made here. And NEITHER are we in a race. Is it possible that Armour will be better proven to have gone downhill? Of course. But let's have more integrity in our approach about this, which I have always valued in my own approach as a Thyroid Patient Activist, because at the current day and time, it's not yet as clear what is going on for "most" like it was with Naturethroid, WP, and NP. We are in a suspicious and exploration phase!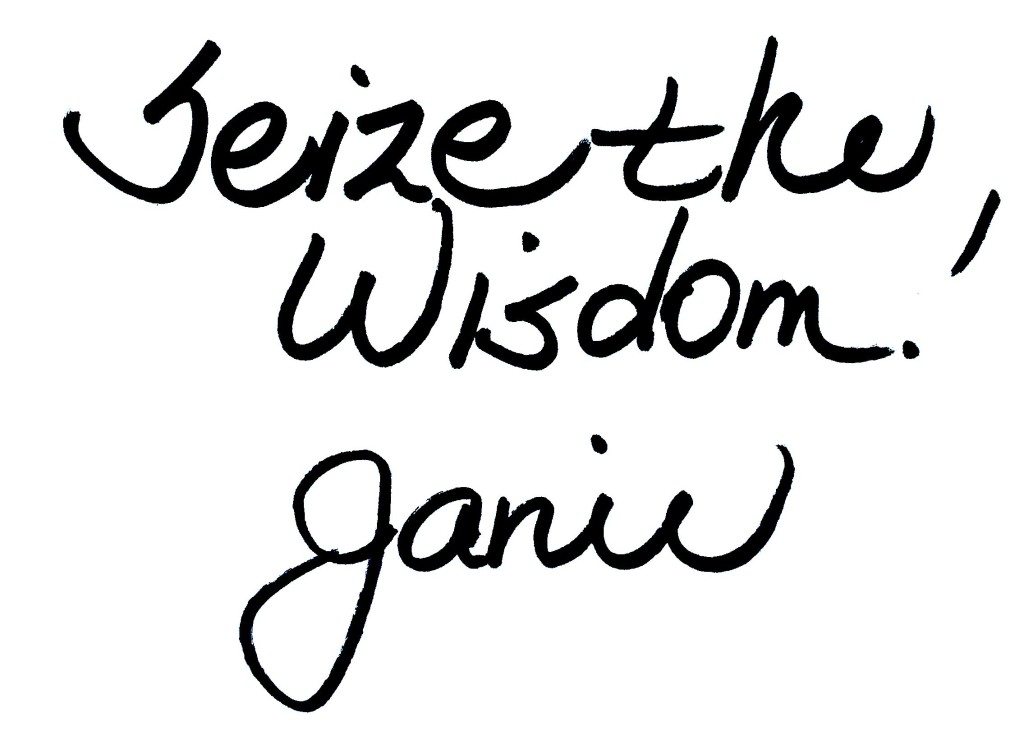 Important notes: All the information on this website is copyrighted. STTM is an information-only site based on what many patients worldwide have reported in their treatment and wisdom over the years. This is not to be taken as personal medical advice, nor to replace a relationship with your doctor. By reading this information-only website, you take full responsibility for what you choose to do with this website's information or outcomes. See the Disclaimer and Terms of Use.