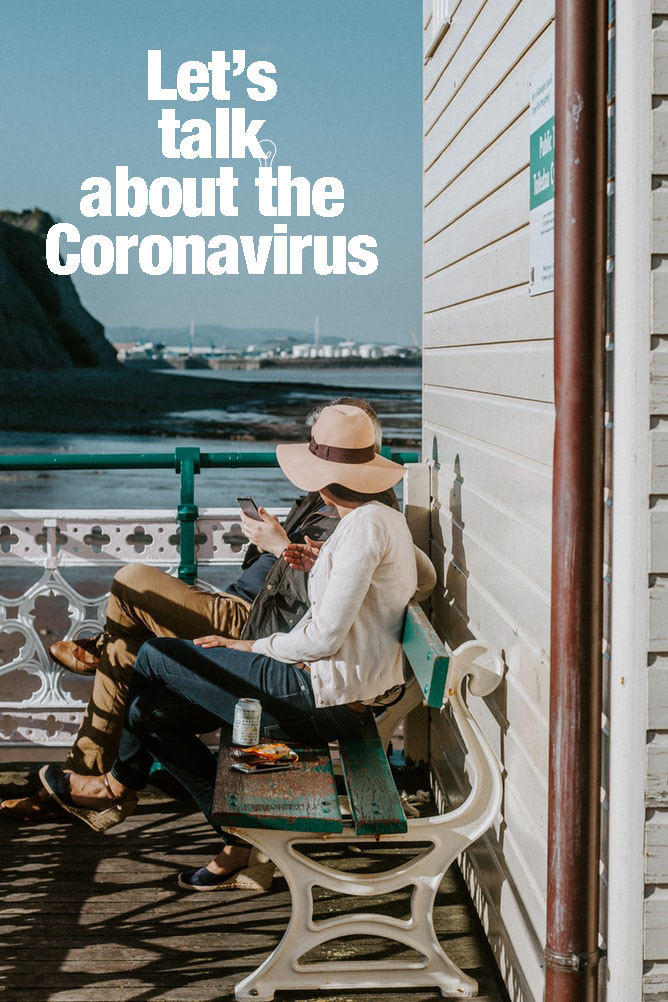 We need to talk about the coronavirus, aka COVID-19.

Hardly anyone hasn't heard about the new version of a Coronavirus, aka COVID-19, which is a novel and pretty serious virus that seems to have originated in Wuhan China. As I write this, it's making a steady jump to various countries and people. (For constant updates past the time I've written this, go here.)
The Coronavirus is a unique virus with characteristics of its own. Though it and the flu are respiratory viruses, the COVID-19 can be more severe with its uniqueness.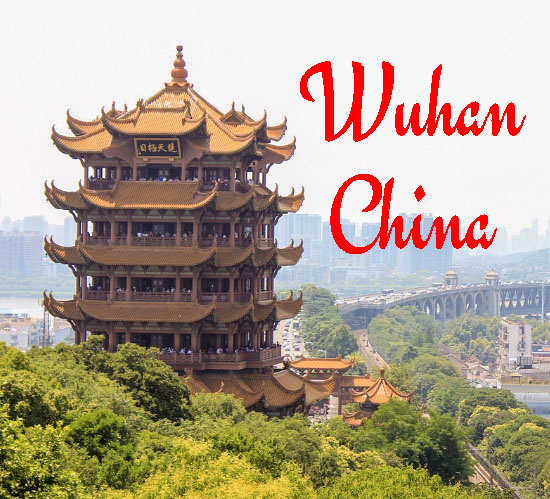 There is no immunity towards it because it's new.
The infectious rate (how easily you catch it) is probably higher than the flu.
The death rate of coronavirus is slightly higher than the flu, even if small percentages overall.
COVID-19 can be spread through the air via saliva or mucus particles even after an ill person is no longer around you.
Infected people can be around you, infecting you, without any symptoms, as it can take up to two weeks before they have symptoms.
Some are lucky to have no symptoms, others have a mild version, but others can get quite sick from it.
It's simply far too easy to get infected if you are not careful.
Our medical systems may end up stressed by all this if predictions of infection are correct.
Just today, March 3rd, 2020, the World Health Organization (WHO) came out with some interesting facts, some of which I chose for below.
There is now a total of 90,893 reported cases of COVID-19 globally, and 3110 deaths.
Outside China, 1848 cases were reported in 48 countries. 80% of those cases are from just three countries: the Republic of Korea, the Islamic Republic of Iran and Italy.
12 new countries have reported their first cases, and there are now 21 countries with one case.
It's spreading. https://www.worldometers.info/coronavirus/
To keep this post up to date, this.
How are some reacting to hearing about the coronavirus?
"I'm not worried."
"It's only a small percentage of people who are dying."
"I'm young and healthy. Who cares."
"It's no different than the flu."
"Meh, it's overblown."
But is it possible that we as thyroid patients may need to take the coronavirus more seriously?
Whether with autoimmune Hashimoto's or non-autoimmune causes of hypothyroidism, we might have reason to take this a bit more serious. Why? It appears having the coronavirus can be more severe if there are other preexisting illnesses. I see no proof of this yet, but what if thyroid patients are more susceptible to a more serious reaction to the coronavirus if one is underdosed on thyroid meds, on a poor treatment with T4-only, have an adrenal issue, have a stressed liver, are gaining in older age, or have any other issues related to your thyroid problem? Then comes those with Lyme, mold exposure, or any other diseases and conditions which are a stress.
Coronovirus symptoms
There seem to be some key symptoms (after an incubation period up 1 to 14 days) in the early stages:
Fever
Dry Cough
Loss of taste or smell
Fatigue, then as it progresses….shortness of breath
You might get a runny nose, sore throat, aches and pains. More mild cases are like having a cold.
If it progresses and on the mores serious side, one might see liver stress, kidney stress, and for a few, this can lead to pneumonia and damage to organs from an overreactive immune system. For those with autoimmune diseases, using LDN might be key.
Positive strategies here and now for all thyroid patients possible facing this virus
First and foremost, this is NOT the time to overreact or panic, even with the presentation of facts above or on the internet or social media. Instead, this is the time to implement all sorts of great strategies to give you a sense of power!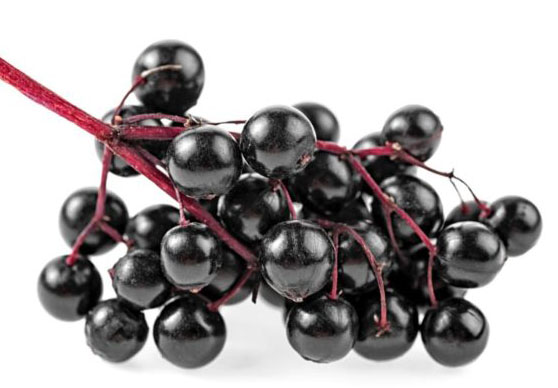 Wash your hands thoroughly after touching anything in a public place. Wash your hands again and again all day.
Don't eagerly reach out to shake someone's hand right now. Fist bumps rock right now.
Get rest now. Support your sleep. Take naps. De-stress. Find times to laugh. Gentle yoga. Etc.
Stock up now with healthy foods for your home.
Buy some 60-80% alcohol based wipes and keep them in your purse, pocket, vehicle. Use them liberally on door handles, public tables, anywhere you go.
See if you can get a THREE MONTH SUPPLY of thyroid hormones and/or any other prescription meds. If you can get it, might be wise to have T3 on hand to counter the fact that this could cause RT3 to go up. If you canNOT get it, taking good liver support like Milk Thistle can help lower RT3. We add some iron to the Milk Thistle.
Work on supporting your adrenals now to counter stress. There are good adaptogens out there. If saliva revealed a need for cortisol, get optimal on them. Chapters 5 and 6 in the updated revision STTM book explains it all.
Having optimal Vitamin D is stated to be important for a good immune function. Many of us have to take 10,000 IUs to get ours up. Most of us are shooting for 60-80 in certain ranges. Many add K2 to it.
Dr. Brownstein mentions vitamins A, C and D, plus iodine, as supportive of immune function.
Consider all sorts of good supplements! Elderberry (gummies, capsules, liquid) is known to have a strong anti-viral component! Most recommendations are taking the recommended amount on the bottle or box and taking 4 times a day. Watch antibodies, just in case, if you have Hashi's. Vitamin C is stated to be highly antiviral. Zinc is stated to be highly antiviral. Astragalus is stated to be immune supportive, but do your research if you have Hashi's. .
There are also interesting immune function supplements out there to consider. Beta Glucan 1,3D is one–it's expensive. Look up cheaper sources, if need. Do your research on it. But if you have Hashi's or autoimmune diseases, might want to check your antibodies to make sure it's not causing a rise. It doesn't in everyone, like the gal with Hashi's who has been on it a year with no rise in antibodies. So just keep an eye on your own.
Check out this article about using Quercitin.
Check out this article about using Melatonin to counter the inflammation.
You

can also join the discussion here on Facebook. 🙂
READ ALL THE BELOW:
There is NO WAY I could fit everything in this blog post. This is just a summary.
If you have heard of other great supplements to help, tell us about them with a link.
If you find good non-scaremongering info, you are welcome to post it in a comment. Keep it POSITIVE and supportive.
This is NOT, NOT about your strong opinions in a comment or the strong empty opinions in other groups. Keep your comment verified.
IF YOU ARE READING THIS FROM AN EMAIL NOTIFICATION SIGNUP (below), DO NOT respond to the email. No one sees it. Click on the title of the blog post to get directly to the blog, and do your comment there.
Important note: STTM is an information-only site based on what many patients worldwide have reported in their treatment and wisdom over the years. This is not to be taken as personal medical advice, nor to replace a relationship with your doctor. By reading this information-only website, you take full responsibility for what you choose to do with this website's information or outcomes. See the Disclaimer and Terms of Use.