Perhaps because millions of baby boomers are hitting their "senior citizen" ages, we are seeing an increase in statements by doctors, websites, and pharmaceutical reps implying that seniors should not have T3 in their treatment like NDT (Natural Desiccated Thyroid) or synthetic T3, calling it "dangerous".
So I hope you are as impressed with the words below of this wonderful 72-year-old lady named Pat as I was…because her experience refutes the growing and ridiculous fallacy that T3 is globally and inherently "dangerous".
I am 72 years old and up until four years ago, I was on Synthroid for over 30 years. Back then, I noticed my hypothyroid symptoms about six years after my second child. But if I'm honest and look back on my life, I now know that even as a teenager, I had brain fog….actually pretty serious brain fog. But I learned how to cover it up…
During all this time, I was diagnosed with multiple problems (which are typical for too many people on the poor treatment with T4-only or those undiagnosed): fibromyalgia, high cholesterol, high blood pressure, arthritis in my fingers, fatty liver syndrome and more.
I also had the inflammatory disease called sarcoidosis in one nerve and in my lungs. I can't actually connect sarcoidosis to my hypothyroidism and poor treatment with Synthroid, even if hypo people can report seeing increased inflammation. But it did happen when I was taking Synthroid. I had to take prednisone to beat it back and have been in remission for 15 years now.
But the bottom line is that for all those other issues mentioned above, I used to take multiple medications to treat all of them.
And guess what? Changing to Natural Desiccated Thyroid (NDT) four years ago took away all the above issues I was having, meaning I was also able to get off most of my prescription meds. I have less fatigue. I now have the flexibility of a 40 year old. The arthritis I had in my fingers just went away. I don't need cholesterol or blood pressure meds anymore.
I sometimes add in compounded T3 if my RT3 (reverse T3) inches up.
My latest doctor now takes Natural Desiccated Thyroid after she saw how well I was doing. She has hypothyroidism and Hashimoto's. We share a lot of ideas on how to conquer this disease.
My husband often goes to my appointments and says he does not understand a thing we discuss. I gave my doctor my copy of the "Stop The Thyroid Madness" book. Interestingly enough, i knew when I went to my doctor that she used to recommend Synthroid, but also recommended herbs and other things to help with this disease. She was open to change, I think, because of her own experience.
So I think I blew their office up on my first appointment. I came in with all my labs and history. It was a 3-hour appointment with 2 people plugging in my info – my doctor and her assistant. It was later that I realized, when she asked me how I took my NDT, that she had switched to an NDT herself!
On our last appointment when we were talking about my slowly rising antibodies she told me that hers were in the thousands (my mouth dropped) and that she was taking 6 grains of her NDT. I'm thinking of recommending that she take LDN (low dose naltrexone) as I have heard it can reduce the antibodies.
Bottom line, it wasn't staying on Synthroid that changed my life. It was moving over to Natural Desiccated Thyroid that has direct T3 in it. And in my opinion, my experience tells me the drug companies are lying! They want to keep people unhealthy so they will buy their drugs and then buy more drugs to take care of the damage the first drugs caused. ~Pat
Here are some of the crazy issues seniors face (and there are more):
1) Medicare in the United States dropped all NDT's from their Part D formulary—i.e. they won't be paid for if you rely on Medicare. Armour on page 2, Naturethroid on page 16, NP Thyroid on page 17, Westhroid and WP Thyroid on page 29. See here. Luckily, most prescription NDT brands are not that expensive anyway. Armour did go up, while the others stayed less expensive like NP Thyroid. Some use the prescription comparison called GOOD RX to find the best price in your city.
2) Medicare in the US states "….the serum TSH test is reliable, valid, and acceptable to patients." To the contrary, patients of all ages have found it to be the most ridiculous test to either diagnose or treat by. It should always be about clear symptoms along with the free T3 and free T4, plus about where the latter fall in those so-called normal ranges. This is why you HAVE to be informed and be prepared to stand up for what is right and wrong. Read https://stopthethyroidmadness.com/tsh-why-its-useless There is also a complete chapter against the lousy TSH lab test in the STTM II book, and written by an MD! THAT is a chapter your doctor should read.
Even worse, the ATA (American Thyroid Association) has stated that the target serum TSH should be 4-6 mIU/L in hypothyroid individuals age 70 or older. That is in spite of the fact that so many of us at ANY age can have raging hypothyroid symptoms even with a TSH in the 2's.
3) Or take the British Thyroid Association (BTA), which has stated that British thyroid patients shouldn't be put on any thyroid meds whatsoever until their TSH is over 10, and that seniors should have a TSH around 4-10…in spite of the FACT that no matter what age, we can have raging hypothyroid symptoms even with a TSH in the 2's–symptoms which UK doctors may blame on something else!! Equally as bad, the UK National Health Service only endorses levothyroxine, and refuses to provide T3 to patients anymore.
4) The American Thyroid Association (ATA) states "As with the younger patient, pure synthetic thyroxine (L-T4), taken once daily by mouth, fully replaces the function of the thyroid gland and successfully treats the symptoms of hypothyroidism in most patients" YET, we know that's a joke. Time to inform whomever you can that a healthy thyroid does NOT make the human body solely depend on conversion of T4, a storage hormone, to T3. A healthy thyroid gives some direct T3 to counter any issues with conversion. Read https://stopthethyroidmadness.com/natural-thyroid-101
But you CAN bypass this craziness, say informed seniors, with these steps
Finding the right doctor: As with any age, senior patients state they all-the-more need to DO THE WORK to find a smart doctor who WILL let you be on T3 or NDT, and will NOT go by the lousy TSH lab test. It can be work, but it's possible to find one. https://stopthethyroidmadness.com/how-to-find-a-good-doc
Understanding the iron and cortisol issue: Seniors who have either been undiagnosed or on T4 for years say it's extremely important to check iron and cortisol levels, since they can be off from all the years of no treatment or a poor treatment with T4. If they are off, they can cause reactions to T3 or NDT, causing the misinformed doctor to proclaim "See, I told you so", when in reality, reactions to NDT or T3 are revealing inadequate iron or a cortisol issue. They will need to be treated. See https://stopthethyroidmadness.com/iron-and-cortisol
Commiserating with other seniors: If you are OVER 60…consider joining the Facebook FTPO 60-and-over discussion group and see where others have found a good doctor. (FTPO stands for For Thyroid Patients Only) https://www.facebook.com/groups/FTPO60andover/ NOTE: you canNOT be approved if the admins can't discern that your age fits this group, or we can't see either your wall posts or friends list–the latter to know you aren't a spammer.
If you have to go in the hospital…have an informed family member or friend) who will advocate for you about your current NDT or T3 treatment. Too many patients have reported they were taken OFF their needed T3 or NDT and put on T4-only…and they regret not bringing their own meds or having an advocate.
Keep a document stating what thyroid meds you are on, and why, that your advocate can have access to.
To read more: https://stopthethyroidmadness.com/thyroid-patients-getting-older
To get the very important STTM Books: https://laughinggrapepublishing.com …. because YOU have be informed!! If we put all our apples in a doctor's cart, the risk is high we'll stay sick or poorly treated. We have to be prepared to guide our doctors!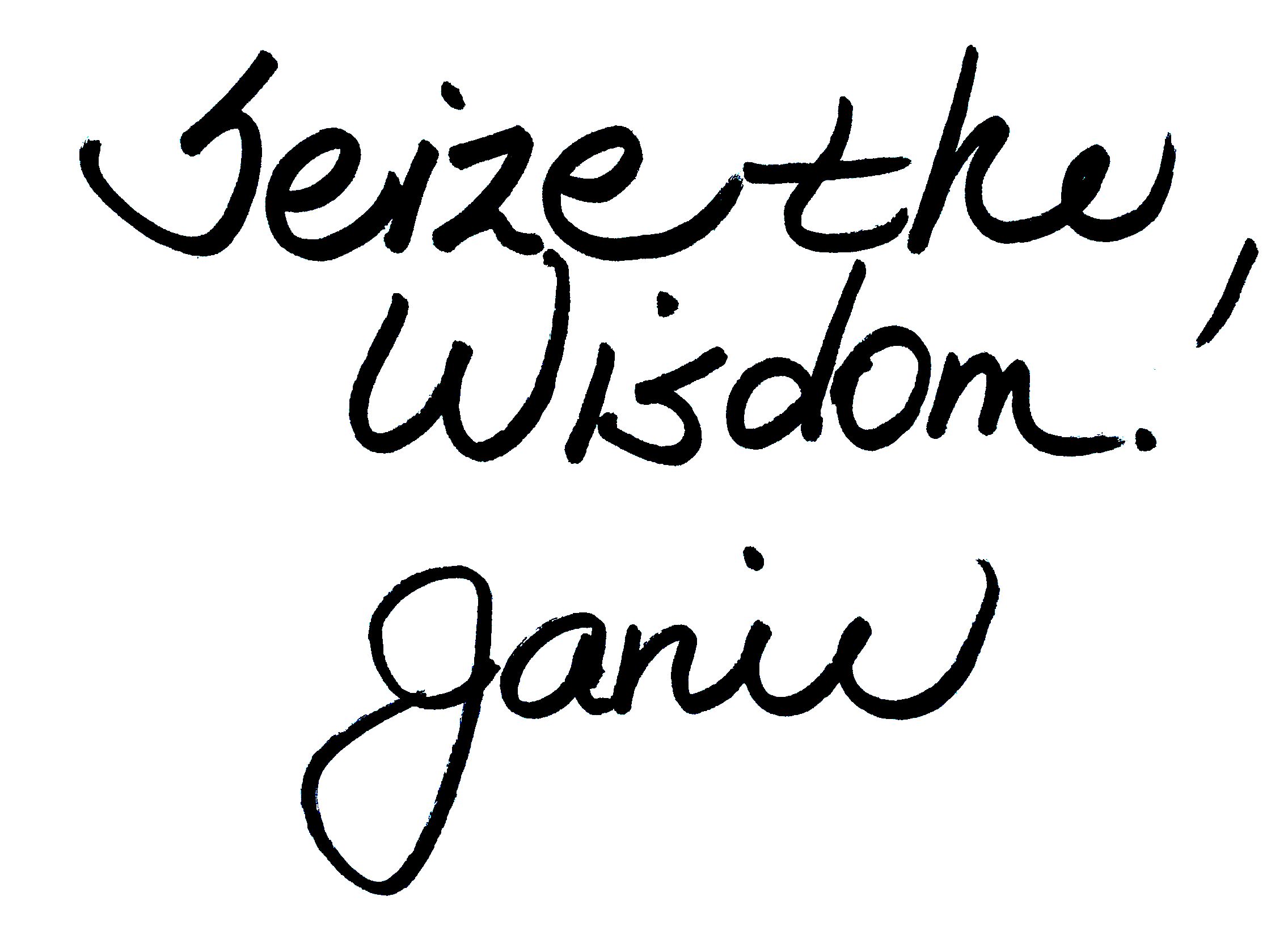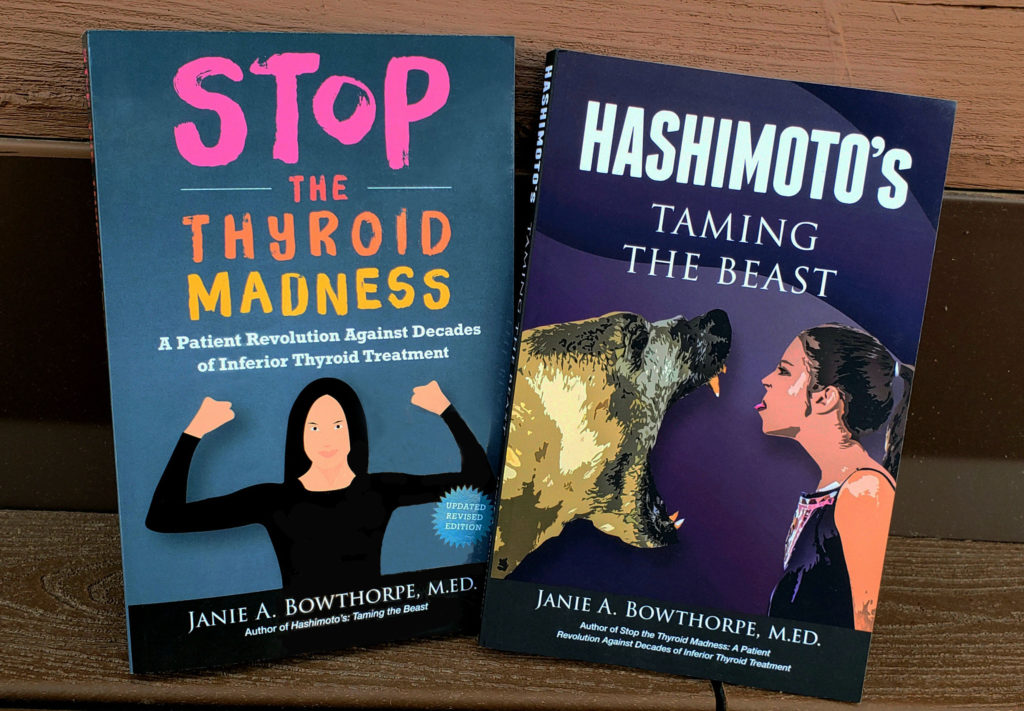 Important note: STTM is an information-only site based on what many patients worldwide have reported in their treatment and wisdom over the years. This is not to be taken as personal medical advice, nor to replace a relationship with your doctor. By reading this information-only website, you take full responsibility for what you choose to do with this website's information or outcomes. See the Disclaimer and Terms of Use.