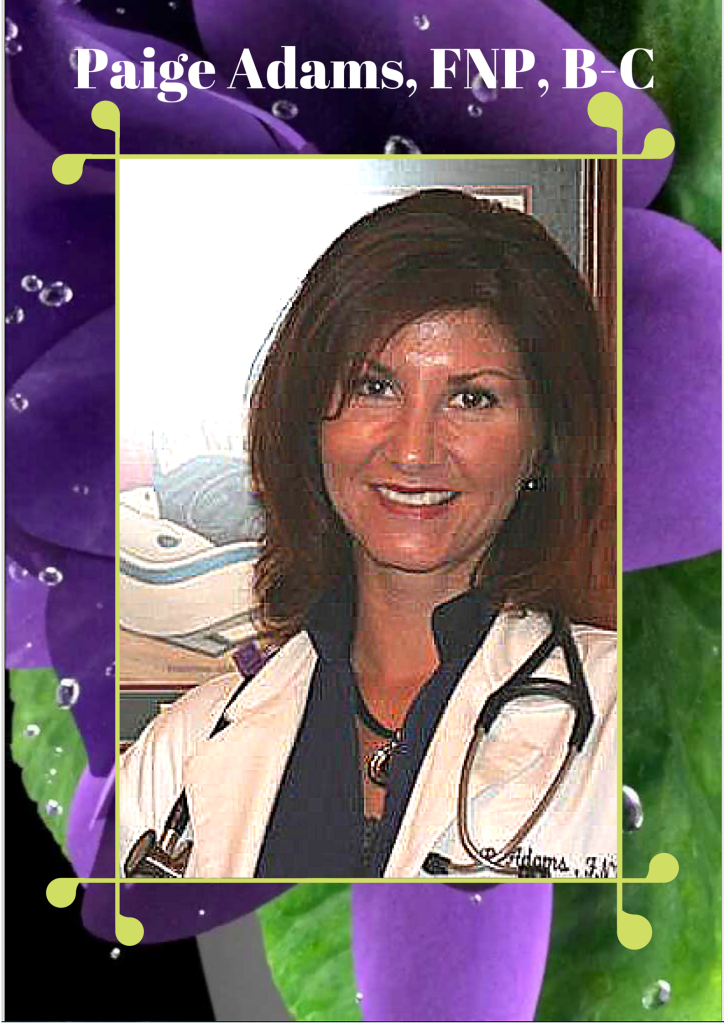 (Paige Adams died Sunday night/early Monday morning, due to her Lyme disease. And if you didn't know her, I want you to.
In honor of Paige Adams, the Lyme Warrior….)
When I was contacting certain medical practitioners in 2014 to be in the STTM II book, one that I knew I wanted in there was Paige Adams.
Paige was a Nurse Practitioner with a fabulous reputation among patients as owner of The Center for Proactive Medicine in Nashville, Tennessee.
And Paige herself was a fighter! She had problems for many years and successfully treated her hormone imbalances like PCOS and infertility, Crohn's disease, severe adrenal fatigue and Hashimoto's disease. Perhaps that is why she specialized in treating difficult cases at her clinic…
And oh was Paige a fun and extremely loving individual, as so many others know! In our many email correspondences, she would start her message with things like "Hey Lovely Lady!" or "Hey Gorgeous!" or "Hi Ladybug!". Or she would end her emails with "Much Love n Blessings". She always made me chuckle with her exuberant, sweet and loving personality.
Paige strongly supported this thyroid patient movement for better health care as well as our power in being informed patients and our best advocates. Her chapter happened to be about Reverse T3 in the Stop the Thyroid Madness II book, titled "Moving Forward with Reverse T3: The Causes and Health Implications". And she wanted me to include all sorts of wonderful and cute graphics in the chapter, which you will see in Chapter 11. You can discern her dynamic personality in the way she wrote that chapter.
She concluded her wonderful chapter with the following words of wisdom:
The best best advice I can give to my patients is this:

– Eat clean (preferable gluten-free)
– Drink plenty of filter spring water
– Exercise to tolerance
– Find time to enjoy life and to laugh. I mean laugh a LOT!
– Get your face in the sun for even a few minutes every single day
– Keep your [internal] gutters and downspouts clean
– Get your caboose in bed for plenty of uninterrupted sleep every night
Paige also knew about the importance of B12, supported the use of Low Dose Naltrexone, understood personally about the MTHFR mutation, was concerned about the connection between certain viruses and cancer, was interested in genomics, supported the use of Natural Desiccated Thyroid in the treatment of hypothyroidism, and had an special interest in autism in children, many of whom she treated.
One of several treatments that Paige loved was the Myer's Cocktail–an intravenous nutrient mixture that could contain high doses of the B vitamins as well as magnesium, vitamin C and sometimes calcium.
Paige was an "avid and outspoken animal lover", too, which she never hesitated to talk about in her Facebook posts. Paige also loved the Alabama Crimson Tide.
And Paige had Lyme disease
For those who don't know, and in simple terms, Lyme is a tick born infection via a bacteria of what is called the Borrelia type. It is estimated to affect 300,000 people a year in the United States and 65,000 people a year in Europe¹, even though many more individuals get bitten by a tick without getting Lyme. The good news about the bite is that if it's attached for less than 36-48 hours, there is less risk you'll get Lyme.² But it happens.
If someone does get Lyme, the signs and symptoms of the disease vary and usually appear in stages.³ Many will get a bullseye rash on the skin within the next week or more: some do not. Others will get flu-like symptoms, ranging from achiness to fever to fatigue. Over time, which can take months to years and especially if untreated, individuals can develop viral infections, inflammation, aches and pains, shakiness and/or neurological issues…to name a few. Lyme is nasty.
Paige, unfortunately, had active Neuropsychiatric Lyme Disease, which she explained to me in the Fall of 2015 and was fighting it all with IV antibiotics and a great amount of oral medications. Also known as Lyme neuroborreliosis, it's the neurologic involvement of either the peripheral or central nervous system.
Bottom line, Paige was one sick lady and fought like a champion. Her dear mother confirmed that she lost her battle with Lyme during the night. There will be no service, but as soon as her mother announces it, there will be a way to make donations, which I will include as a comment to this post.
Lyme disease and you
Do know that each person's case of Lyme is individual with many variables, both in outcomes and treatment protocols. Many do quite well after treatment. For more information…
– A video to watch about Lyme: https://www.youtube.com/watch?v=6OdP8Jndnyk
– And another video by Dr. Horowitz about the co-infections that can go with Lyme: https://www.youtube.com/watch?v=O9a-2Nb2sbk
– – Here's an interesting page where the results of this gal's survey questions were tabulated about Lyme treatments: http://willtherebecake.org/2015/11/11/success-rates-of-various-lyme-treatment-options-a-personal-study/ The rest of the website is excellent.
More sites:
http://www.lymediseaseassociation.org/
http://whatislyme.com/where-to-start-lyme-info-for-newbies/
http://www.tiredoflyme.com/http://www.betterhealthguy.com/blog
Groups:
– This group is for women only and focuses on abx: https://m.facebook.com/groups/243181499182129?ref=bookmarks
– This one is all about various herbal protocols like cowden, buhner, white https://m.facebook.com/groups/263709223729311?ref=bookmarks
– This one follows dr. Klinghardt: https://m.facebook.com/groups/712530532196662?ref=bookmarks
– LDI: https://m.facebook.com/groups/828673227222144?ref=bookmarks
– Another Cowden group: https://m.facebook.com/groups/1547743332142929?ref=bookmarks
– Cannabis for Lyme: https://m.facebook.com/groups/1506598772889860?ref=bookmarks
– Lyme and mold (mainly follows dr. Shoemaker): https://m.facebook.com/groups/1485904731739075?ref=bookmarks
Dear Paige, you will be missed by so many people! Thank you for touching all our lives with your sweet spirit, highly positive outlook, loving attitude, tireless efforts to help others in your practice and passions…and your wonderful contribution to the STTM II book! And we all send our deepest condolences to your mother and the rest of your family and closest friends.
*******************
Here is a great article by Paige:
And remarkably, this is the beautiful graphic she posted on Facebook the day before she died… We should all post it on our pages in her honor.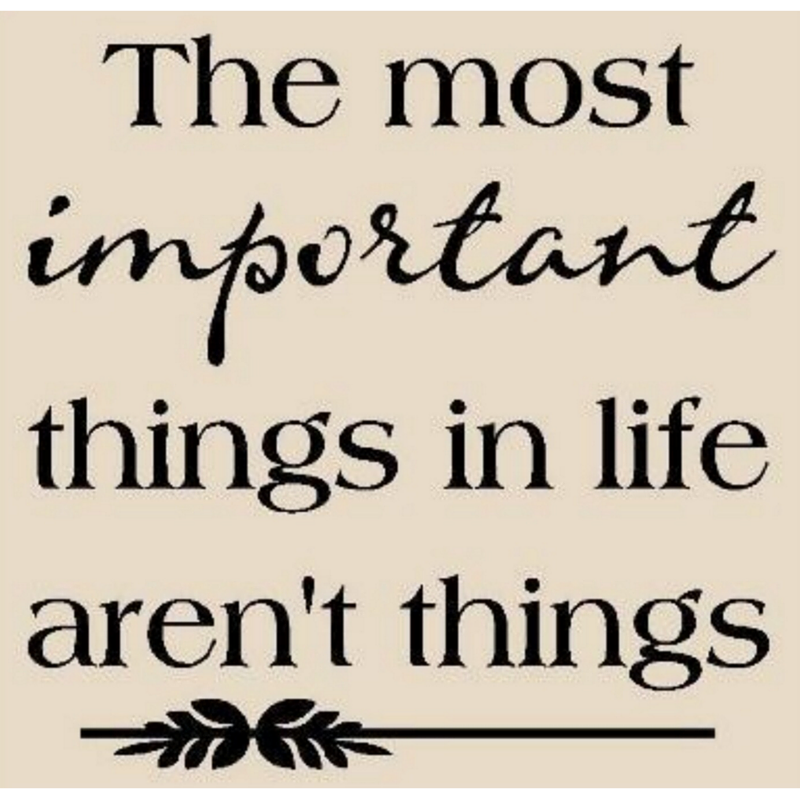 Important notes: All the information on this website is copyrighted. STTM is an information-only site based on what many patients worldwide have reported in their treatment and wisdom over the years. This is not to be taken as personal medical advice, nor to replace a relationship with your doctor. By reading this information-only website, you take full responsibility for what you choose to do with this website's information or outcomes. See the Disclaimer and Terms of Use.