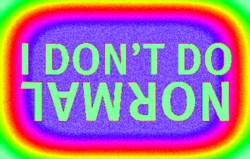 Note: though this page was originally written in 2012, it has been updated to the current date and time. Enjoy!
The famous psychiatrist Carl Jung used to say "To be normal is the ideal aim of the unsuccessful".
And nothing is ever so unsuccessful when it comes to thinking that a lab result within the so-called "normal" range is ideal.
It's not.
And unfortunately, when I do phone coaching sessions with thyroid patients, or watch comments made in discussion groups, I hear or see all too many say "My doctor/Nurse Practitioner/Physician's Assistant/Naturopath says I'm normal".
And I have to immediately back the conversation up and say "Can you share that lab result and range with me?"
Because as patients have learned: "Optimal" and "problem-free" has nothing to do with just being anywhere is a range. It has to do with "where" in the range one's result is.
B12: This may not be true for all international ranges, but when it definitely came to the US range or those similarly broad, we found out that 'mid-range' still produces symptoms of low B12, and we can confuse them with hypothyroidism, including fatigue and pain. We look for our result to be in the upper quarter, if not near the top. Because there, we found out, is where our symptoms related to low B12 abated.
Vitamin D: Several leaders and I had a private discussion about all the conflicting information on the net as what an ideal Vit. D result was. We decided to follow the Vitamin D Council, which states that 60-80 is the goal. I then add that progressive doctors like to see 80-100, which can especially be cancer-protective.
Cortisol Saliva Results: When you look at the results of someone with no symptoms of an adrenal problem, here's what you note: 8 am, at the top of the range; Noon, about a quarter from the top; Afternoon, mid-range; Bedtime, at the very bottom.
Iron: Of the four labs we generally like to see as thyroid patients, we note that a good Serum iron level is closer to 110 (with men being higher and in the upper 130's or 140's); a good % Saturation is close to 35% for women and 40-45% for men; a good Ferritin will end up being 70-90 (though this can come last as one improves the others), and a good TIBC, if the range is 250 – 450, ends up being in the low 300's, we noted, when the others are where they should be.
To read more about what patients have learned about lab results, go to the LAB VALUES page. Learn to understand your own lab results!!
Three good videos about better adrenal function
I often feel I can't rave enough about what Paul Robinson of the UK revealed to us about promoting better adrenal function without the use of adrenal meds. It's a quite unique method of using T3-only (or natural desiccated thyroid) in the early morning hours when the adrenals need it the most. You can see several testimonies—some with more updates coming—on the STTM T3 Circadian page here: https://stopthethyroidmadness.com/t3-circadian-method.
Has everyone succeeded with the CT3M? No, say some. It wasn't enough to raise their low afternoon, but definitely helped their low morning!! Others absolutely love it. So it's up to you.
Granted, if you have Addisons, hypopituitary, or untreated diabetes or blood sugar issues, and saliva reveals quite low cortisol, you may still need HC or adrenal cortex. Chapter 6 in the revised STTM book is your go-to chapter. But for some, this is a very workable solution.
Robinson has created three videos to explain it all, which he also links to from his recent blog:
Part 1: http://www.youtube.com/watch?v=97SOyEYwh54
Part 2: http://www.youtube.com/watch?v=7t2wg9rr6F4
Part 3: http://www.youtube.com/watch?v=dhkhcLPGCww
If your doctor prescribes synthetic T4 with synthetic T3
Progress appears to be one step at a time. And we are seeing more and more doctors prescribing T3 to their patients on T4. That's good!! Doctors are FAMILIAR with the synthetics. So that's what they will prescribe!
But many, many patients who have tried both synthetics, and who have tried natural desiccated thyroid, report even better results with the latter. So THIS IS WHERE YOU COME IN. Teach your doctor!! Why just be on synthetic T4 and synthetic T3 when you might do even better with all five hormones from desiccated thyroid—i.e. the same five your own thyroid would be giving you! Consider sending the Revised STTM book to your doctor: //www.laughinggrapepublishing.com/ Or, there's a STTM II book totally written by physicians (his colleagues) and one chapter is specifically about NDT: https://laughinggrapepublishing.com/stop-thyroid-madness-ii-book/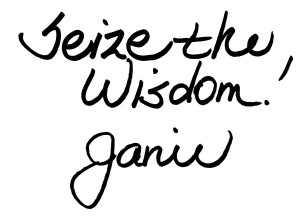 Important notes: All the information on this website is copyrighted. STTM is an information-only site based on what many patients worldwide have reported in their treatment and wisdom over the years. This is not to be taken as personal medical advice, nor to replace a relationship with your doctor. By reading this information-only website, you take full responsibility for what you choose to do with this website's information or outcomes. See the Disclaimer and Terms of Use.