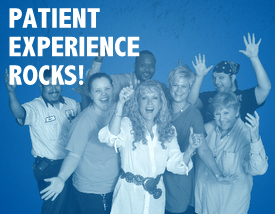 This year, 2012, marks the tenth year I started working with and learning from patients after desiccated thyroid turned my life completely around. It all began with the creation of the Yahoo group Natural Thyroid Hormone users–a still-active group. And the next few years of "patients sharing with patients" provided incredible information.
And when it comes to the variety of thyroid med treatments, here's a general summary of ten years of patient experience:
T4-ONLY MEDS: do not work well for a large body, if at all, leaving patients with continuing hypothyroid symptoms in their own degree and kind. Those who feel they are doing well on T4 end up seeing increasing symptoms of a poor treatment…eventually (or don't recognize their symptoms of a poor treatment). By observation, more than 50% of those on T4-only end up with screwy or debilitating adrenal function, low iron, low Vit. D and more side effects of a poor treatment. Some put on T4 (because of a transient high TSH lab test result) probably never needed any thyroid treatment in the first place, like my sister-in-law.
SYNTHETIC T3 WITH SYNTHETIC T4: a definite step up from T4-only in improvement of symptoms. Unfortunately, though, we see more and more doctors prescribing this rather than breaking through their ignorance and prescribing natural desiccated thyroid with its T4/T3/T2/T1/calcitonin, because all they know about is synthetics.
T3-ONLY: another good step up from T4-only. Patients note they have to be diligent in taking their multi-dosed T3, having no T4 to rely upon for conversion. Also used temporarily by those who want to lower high RT3 while correcting the causes.
NATURAL DESICCATED THYROID: gives the best results, say many patients over the past ten years who tried the synthetic T4/T3 route or others, since it gives exactly what a healthy thyroid would give (T4, T3, T2, T1 and calcitonin). There just appears to be something synergistically powerful when you give yourself exactly what your own thyroid would be giving you. If you have issues, it's usually due to a cortisol or iron problem, which need to be corrected. More info here.
COMPOUNDED THYROID: Be careful, say experienced patients, when your doctor prescribes this! It's far more expensive, and the less expensive prescription pill forms of NDT work well anyway. Also, some patients have been shocked to find out that what they were taking was compounded synthetic T3 and synthetic T4. Beware, say informed patients, when your doc says "it's specially formulated for your particular needs" (for most, this is a mute point. The prescription pills for fine.) or "time-released is good" (Not, say patients, who found it runs out far too quickly).
OVER-THE-COUNTER THYROID SUPPLEMENTS: Just a few years ago, patient experience found them to be weak substitutes for prescription desiccated thyroid meds. But the last few years saw the introduction of good OTC products which patients report have done them well! ThyroGold brought out by the late Dr. John C. Lowe is one, even if quite strong and the need to pour out the contents and divide.
Of course, there can be less common ways to use the above. For example, those with peripheral tissue resistance can be on high doses of desiccated thyroid (to get the benefits of all five hormones) along with added T3. And there are more.
READ the stories of two real people who found out the hard way that Synthroid can end up biting you in the butt later:
DEANNE
and
GENE
.
***************
YES VIRGINIA, YOU CAN HEAL YOUR ADRENALS WITHOUT USING HC!
And just as patient experience has revealed great information about a variety of thyroid treatments, the same patient experience is breaking ground with adrenal treatment as I write this! Namely, a small but growing body of patients have been doing the T3 CIRCADIAN PROTOCOL FOR ADRENALS, as first discovered by UK patient and author Paul Robinson, and it's working!
And even more exciting? It's working with natural desiccated thyroid, not just T3!
Now of course, Paul doesn't feel that "healing" is the right word. He prefers that it's "promoting better adrenal function". He's right. But "healing" fits when one has gone from the misery of low cortisol, to the glee of better adrenal function….and achieved from just several weeks of doing the protocol correctly, as compared to a few years with the use of HC and its problematic side effects.
To read more about this exciting new discovery, go here. You'll also see the link to order Robinson's book, of which Chapter 16 covers this use of T3 in promoting better adrenal function.
Important notes: All the information on this website is copyrighted. STTM is an information-only site based on what many patients worldwide have reported in their treatment and wisdom over the years. This is not to be taken as personal medical advice, nor to replace a relationship with your doctor. By reading this information-only website, you take full responsibility for what you choose to do with this website's information or outcomes. See the Disclaimer and Terms of Use.