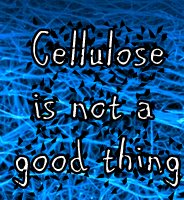 (This page has been updated to current date and time. Enjoy!)
I received in an email from Sue in Australia.
Sue's son has complex difficulties with a diagnosis of sarcoidosis, an inflammation disease that can occur throughout your body. From the disease, says Sue, he was fairly emaciated, which is common with Sarcoidosis (emaciated means he was basically "skin and bones").
He was also born without a thyroid. So he's been on compounded natural desiccated thyroid–the way thyroid is made in Australia–and of course, the filler has been cellulose.
When she read from STTM (see here) about the problems with cellulose and the way it binds the desiccated thyroid–making the compounded thyroid less effective–she approached a biomedical doctor to have the filler changed to acidophillus as suggested. He instead suggested glycine powder. Glycine is a non-essential amino acid and neurotransmitter which helps with digestion, central nervous system health, besides create muscle tissue and convert glucose into energy.
And, says Sue, "the immediate reaction was startling as my son who had been suffering from emaciation for years with a diagnosis of sarcoidosis put on over a kilo in much needed weight in the space of little more than a week." In fact, she now wonders if much of his problems has been related to his lack of thyroid, and the cellulose filler making the medication less effective, all along!
Says Sue, "His case is a complex one, having been born without a thyroid gland, but the removal of cellulose ( or the addition of glycine or both) have certainly heralded some exciting changes".
She also added, "There must be more to this than meets the eye. I did have to reduce his thyroid extract dose as I'm assuming that the binding effect of the cellulose meant he was on a higher dose than necessary to get a reasonable result and/or perhaps glycine enhances absorbtion. I'm sorry there are still quite a few questions to be answered and the results of a blood test in a few weeks time will be interesting. I'll keep you updated."
Bottom line: adding cellulose as a filler with desiccated thyroid has been a disaster, as patients discovered after both Armour by Forest Labs and Naturethroid by RLC Labs were reformulated in 2009 and early 2010, respectively.
One thing anyone can try is chewing up their Natural Desiccated Thyroid which can release the thyroid from the binding cellulose. You can also choose to use a mortar and pestle to pulverize the tablets, and add a touch of honey or sugar, which helps with digestion. There are some NDT's which do not have cellulose.
If you are on compounded desiccated thyroid, ask the pharmacist to change the filler to acidophilus. Or ask about Glycine (or L-Glycine) to see if it is good for your particular situation.
All good alternatives for thyroid treatment are found here.
****************************************************
** Have you Like the STTM FACEBOOK PAGE? It gives you daily information, tips, and inspiration. 🙂
** Thank you!! A hearty thank you goes to those who have contributed to the hosting fees for STTM–a patient-to-patient educational site! I can't do it alone, so you are VERY appreciated. And if you would like to contribute to the hosting fees (which I do not get: the host server does), go here. Stop the Thyroid Madness is YOUR site.
** Vitamin and mineral deficiencies: It's common for thyroid patients to be low in iron/ferritin, Vit. D, magnesium, potassium and more. Have you checked your levels lately?
Important notes: All the information on this website is copyrighted. STTM is an information-only site based on what many patients worldwide have reported in their treatment and wisdom over the years. This is not to be taken as personal medical advice, nor to replace a relationship with your doctor. By reading this information-only website, you take full responsibility for what you choose to do with this website's information or outcomes. See the Disclaimer and Terms of Use.