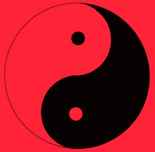 I am pleased to note that Mary Shomon of about.com, who in her blog post on Thursday, April 22, 2010, has not only softened her wording about self-treatment by hypothyroid patients, but has also written expressively concerning surrounding issues. These are also issues which I presented in two blog posts earlier this week concerning the immense problem with doctors as expressed by patients, and self-treatment.
Good for Mary!
As witnessed by Sheila Turner's excellent editorial towards those who criticize self-treatment, as well as angst expressed by many patients toward those who criticize, self-treatment is an important issue and can't be diluted down as simply "self-destructive" in our current medical climate.
The following are differences in how this is viewed, though, with one common thought:
Is self-treatment one of the "most controversial" issues with thyroid patients? The answer is "only to those who make it so". Far more troubling to thyroid patients is a medical establishment which worships a medication which has left millions undertreated, and which makes a pituitary hormone lab called the TSH as if it's from God Almighty. Equally as troubling to patients are doctors whom they report as condescending, close-minded, robotic, and/or ignorant about issues that keep thyroid patients sick–low ferritin, adrenal fatigue, and more. Self-treatment is only the symptom of a much larger, more controversial problem.
Does self-treatment have "obvious drawbacks" for thyroid patients who feel forced to do it? The answer is "yes", but no different and probably far less than the "obvious drawbacks" patients face with clueless doctors. The comments on my blog posts are bloated with patients who have been left sick, or made sicker, by one doctor, after another doctor, after one more. It's not a pretty picture.
Is there a "risk of undertreatment" for thyroid patients who self-treat? Yes, but probably far less than the huge number of patients who report being left "undertreated" by doctors who are blind to the problems of T4, or doctors who remain clueless about the inadequacy of treating by the TSH.
Is the "greatest concern" about self-treatment the problem of being "over-medicated"? You betcha. But in the vast majority of these unfortunate cases with patients who choose to self-treat, the problem is undiagnosed or undertreated low cortisol and/or low ferritin, which results in thyroid hormones pooling in the blood and creating hyper-like symptoms. This is a risk for self-treatment.
Have "dozens of thyroid patients" ended up in emergency rooms due to over-medication? "Dozens" is speculation. It may be more realistic to state that "some", yes, have stated this unfortunate outcome when they made the choice. But research and comment all over the internet shows anyone that hundreds of thousands of all patients can end up in the emergency room due to poor doctoral decisions, or bad reactions to pharmaceutical medications which doctors love to prescribe. Ending up in an emergency room is not solely connected to self-treatment.
Do "patients face many major obstacles that prevent them from getting accurate and effective thyroid diagnosis and treatment?" Yes! That is where Mary is in agreement with me with her six excellent points, including the tragic situation in the UK. And here are 10 reasons patients are frustrated, angry and sick.
Has one negative journal article about someone who self-treated "resulted in desiccated thyroid getting greater scrutiny by the FDA?" The answer can easily be: no worse than the body of patients who were made fearful that the FDA was banning desiccated thyroid, and who followed a strong campaign to contact the FDA about desiccated thyroid. I was also personally told by two pharmaceutical representatives that this action to contact the FDA made the pharms very uncomfortable and put too much attention on desiccated thyroid. Time will tell, but it's not helpful to blame anything.
Does "actively promoting self-medication" with natural desiccated thyroid "work against thyroid patient interests". The answer to this loaded question resides in who you ask. Whether "actively promoted" or simply "read about", there seems to be a body of patients who report that finding out about desiccated thyroid, and feeling forced to self-treat because of not finding any doctor to help them, was one of the best decisions they ever made.
And to the last comment above, and since there have been "implications", I want to underscore (and ad nauseum) that the patient-to-patient Stop the Thyroid Madness was not created as a self-treatment site, nor does it "actively promote" it. STTM is a site with a goal to educate patients who can, in turn, take that information into their doctors offices and push for change. And it's been working, one doctor at a time, as witnessed by patients who report those doctors on patient groups, and by emails I get from some of those doctors.
But it's also clear that those who self-medicate may be using STTM, as well as many other websites and books out there by doctors, advocates and non-professionals alike, to help them. So at least there is education out there to help those who choose this, even if none was created for that purpose.
Summary
There are important differences in opinion, and much more to the story as I outlined above.
But the bottom line is this: for up to 60 years, hundreds of millions of thyroid patients around the world have been subjected to
a medication called thyroxine which has left a heap of lingering hypothyroid symptoms,
a new debilitating condition like adrenal fatigue,
a lab test (TSH) which has delayed diagnosis for years or kept patients undertreated, and
too many doctors who aren't up to speed about most any of this, and have left patients frustrated, angry and still sick.
And all the above is a far worse scenario which only pushes some patients to self-treat as a side-effect. But if you aren't totally wiped out financially and emotionally in trying to find an informed doc, two suggestions: https://stopthethyroidmadness.com/how-to-find-a-good-doc as well as posting your city/state in the subject line of patient groups here: https://stopthethyroidmadness.com/talk-to-others
P.S. Please note that you will never see this blog, or this website, knowingly allow non-professional, negative, nasty, false, abusive and/or profound slander about a colleague, as has been done elsewhere. 🙁

Important notes: All the information on this website is copyrighted. STTM is an information-only site based on what many patients worldwide have reported in their treatment and wisdom over the years. This is not to be taken as personal medical advice, nor to replace a relationship with your doctor. By reading this information-only website, you take full responsibility for what you choose to do with this website's information or outcomes. See the Disclaimer and Terms of Use.