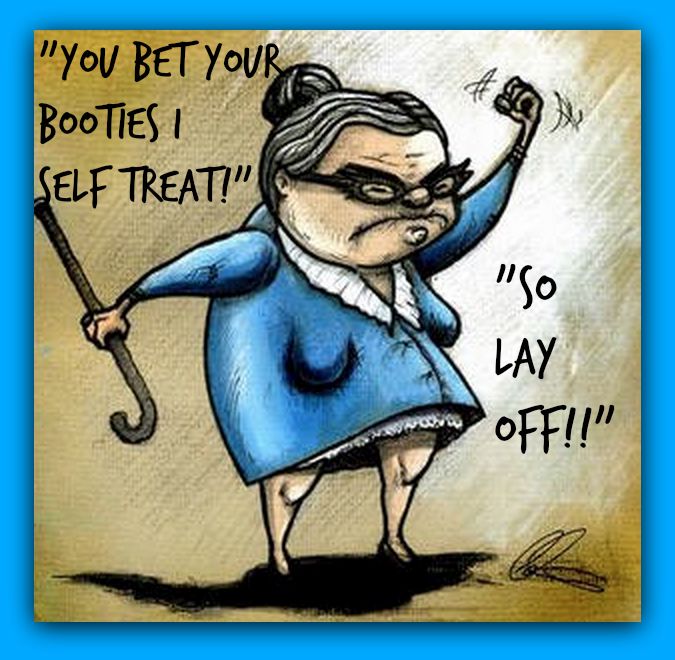 (This post has been updated to the current date and time. Enjoy!)
When STTM first put out its shingle in December of 2005, my goal with this site was simple: to educate thyroid patients based on the experience and wisdom of thyroid patients worldwide. Since then and today, STTM has always been the Mothership of those experiences and wisdom from which all other sites borrow their information. lol.
And as I saw it, by educating patients on what we had been learning, patients could in turn, take that information into their doctors offices and push for change.
And it's been working, slowly. We now have more doctors than ever before who know about desiccated thyroid and some are willing to prescribe it. Or even adding T3 to T4. Or being on T3 alone. STTM has a page on how to try finding one of those good docs.
But as I wrote about this fact in my previous post, certain patients report feeling frustrated, angry and sick because of doctors. Progress is slow.
I am lucky, as I've always managed to have an open-minded doctor to work with, without complicated issues. But a lot of patients aren't as lucky. They either can't find a doctor to treat them correctly after trying repeatedly, or they simply can't afford to keep driving to find a good doc (with no promises that they will get the good doc they desperately need anyway).
As a result, many thyroid patients report being forced to self-treat.
Even though STTM was never created as a self-treatment site, I am aware that some patients use it that way. And I can never condemn or criticize them. If a patient's doctor refuses to connect the dots, refuses to understand the importance of T3 in one's treatment…or if a patient can't afford one who will prescribe correctly, it's understandable In fact, I will not support other advocates who criticize patients who feel forced to self-treat, as I remember one in particular has done repeatedly. Granted, a few who make their own choice to self-treat can run into problems, most especially from undiscovered or undiagnosed low iron or a cortisol problem. But it's a choice they seem to make out of desperation.
The following post is by a Guest Blog poster and UK's thyroid patient advocate Sheila Turner of TPA UK. These are her courageous thoughts concerning self-treatment, and her angst against anyone who tells patients not to do so. Overall, UK patients have a very tough situation in the UK with doctors, but so do the vast majority of patients around the world, as well as US patients. See what you think…

*********************************************
It's not uncommon to be told as a suffering and debilitated thyroid patient to never self-diagnose, never self-treat, never self-monitor.
And in an ideal world, we could take those admonitions on. But we are not living in an ideal world.
You might as well tell everybody with ill health to put up with whatever they are suffering and leave their health in the safe hands of our 'wonderful' doctors whom we can trust implicitly. Sadly, many doctors have little (or no) education in the workings of the thyroid system.
Or, you might just try touring the country until you find one who will help. Well, if you have the energy and the money to do that, it could take a heck of a long time before finding such a good doctor – indeed, IF you ever find such a doctor.
I run a very successful Internet Thyroid Support group, plus web site for thyroid disease, and I have seen at first hand (and experienced it myself) the nightmare of having to put up with the terrible suffering caused by Doctors.
In the UK, for example, it is organizations such as the Royal College of Physicians and the British Thyroid Association who have terrified NHS doctors so much that they now no longer prescribe any T3 hormone containing products, neither natural nor synthetic, for fear of being reported to the GMC regulatory body with the threat of losing their career and livelihood.
One comment I hear from those who condemn self-treatment is the problem of over-medicating. In reality, it is the reckless prohibition of all T3-containing drugs that causes cardiac arrhythmia and risk of sudden death – which would amount to at least manslaughter, and might even constitute murder if the outcome is strictly foreseeable – which it is. It is NOT patients who should be criticized. They have been driven to buying prescription medicines for thyroid and adrenal insufficiency. Criticizing self-treatment is an outrageous claim and one that the medical regulators would no doubt be delighted to hear. Seems that not only are doctors becoming sorely afraid of the Regulators, those who condemn self-treatment are also falling into the same trap.
The "basic premise" that underlies my own purpose and advocacy is to help those being left to suffer because the medical regulators and government are refusing to give a proper diagnosis – and for those who do get a diagnosis, giving them levothyroxine sodium-only as a thyroid hormone replacement.
Whenever a new member comes to TPA, we encourage them to read, read and read again and to look at the information in our FILES section which is there for all to see. We tell them about the associated conditions that go along with being hypothyroid such as low adrenal reserve, systemic candidiasis, mercury poisoning and ask them to request blood tests from their doctor to see if their levels are low in the reference range for ferritin, vitamin B12, vitamin D3, magnesium, folate, copper and zinc. We have information on the reasons they need to check these and if any of these are a problem, make sure they are aware of just how essential it is that they eliminate these conditions, one by one, before starting thyroid hormone replacement — such conditions are NOT automatically checked by NHS doctors — and they put their patients at great risk by automatically prescribing levothyroxine.
We all know of the serious ramifications for those patients who are not being given a correct diagnosis or treatment. However, it is the endocrinologists and medical regulators who are guilty of causing much of the unnecessary suffering, not those patients who are driven to self diagnose, self treat and self monitor, as those who criticize self-treatment would have us believe.
Mainstream doctors do not appear to be even aware of the many common and often undiagnosed symptoms and dangerous consequences of low thyroid. These include: serious mental problems, seizures, heart disease, diabetes including misdiagnosis and complications, constipation resulting in colon cancer, all female problems (due to high amounts of dangerous forms of oestrogen), including: tumours, fibroids, ovarian cysts, PMS, endometriosis, breast cancer, miscarriage, heavy periods and cramps, bladder problems leading to infections, anaemia, elevated CPK, elevated creatinine, elevated transaminases, hypercapnia, hyperlipidemia, hypoglycemia, hyponatremia, hypoxia, leukopenia, respiratory acidosis and others….
If sufferers of the symptoms are NOT getting a proper diagnosis and the thyroid hormone replacement that would give them back their life and health through mainstream doctors, how on earth would you recommend they do this, apart from scouring the country to find a doctor elsewhere who would help them, or recommending they get enough money together to see a private thyroid specialist. Do you REALLY have such complete faith in the medical profession to know that we should ALL leave our thyroid health in their hands, sit back and do nothing — and probably just wait to die? How can you recommend that they do NOT buy prescription medications and should not self-medicate, self treat or self monitor when there is NO other option left open to them.
If those who criticize self-treatment have personally heard from "DOZENS" of people who have followed the "increase my own dose of natural thyroid" self medication approach, then yes, something is seriously wrong with the `teachings' or advocacy of such groups. Education should be encouraged by all, and if members do not understand the reasons why they need to take great care, such explanations should be given in such a way that they understand.
I rarely hear of members ending up in Emergency Rooms battling potentially fatal heart arrhythmia's, atrial fibrillation, and/or ending up in worse health than before, including long-term and permanent heart damage through self-treatment. I have heard of many NHS patients being admitted to A and E, who had been treated (or not) by mainstream doctors who refused them the correct therapy their symptoms needed.
In good conscience, I do recommend that thyroid patients self-diagnose, self-medicate and self-treat if they are being left to suffer, because organizations such as the RCP, BTA TSH reference range is so huge that they will never go outside of it. This reference range is 0.5 to 10.0 in the UK — probably the widest in the world. Then, we have to put up with the fact that the only thyroid function test that will be done is the TSH — and doctors will not test Free T4 in a lot of cases, never mind free T3 level. Also, NHS Pathology labs refuse to test free T3 even if the doctor has specifically requested it. So, many of us will NEVER get a proper diagnosis — being left to suffer their unnecessary symptoms for years and become wheelchair/bed bound in many cases, having to leave paid employment.
Such patients are told they have a `functional somatoform disorder' when their TFT's are normal, when they continue to complain of symptoms — or — those who are lucky enough to get a diagnosis, who are treated with levothyroxine only yet still complain of debilitating symptoms are told also "you have a functional somatoform disorder" or "your symptoms are non-specific" .
What mainstream doctors do not recognize is that thyroid function tests ONLY test the amount of thyroid hormone being secreted by the thyroid gland. TFT's (more correctly should be called Thyroid GLAND function tests", do not test to show whether there is peripheral resistance to the thyroid hormones at the cellular level. This is not due to a lack of thyroid hormones secreted by the gland. Blood tests do NOT detect Type 2 hypothyroidism. Type 2 is usually inherited. However, environmental toxins may also cause or exacerbate the problem. The pervasiveness of Type 2 has yet to be recognized by mainstream medicine, but already is in epidemic proportions. I think many sufferers of the symptoms of hypothyroidism know very much more than their medical practitioners. I do know which road I would like to follow — that is to find an excellent doctor I could trust implicitly, but sadly, the ONLY road many of us have to follow to get back normal health is the one where we have to self medicate.
Please do NOT blame patients who are driven to self diagnose and medicate as being the reason why the US government, or any other government for that matter, are now eliminating the availability of natural thyroid and synthetic T3. You are being sucked into believing what they want you to believe.
Levothyroxine is a synthetic medication that can be patented, and has made billions of pounds for the Big Pharma and for the regulators of hypothyroid guidelines. Natural thyroid products cannot be patented. Should doctors prescribe either synthetic or natural T3, the majority of sufferers of the symptoms of hypothyroidism would regain their normal health — Big Pharma would suffer.
You should perhaps read the book "Dirty Medicine" by Martin J Walker if you have not already read it. Those who criticize self-treatment appear to be accusing all those suffering symptoms of hypothyroidism who have been driven to buying medications without prescription and self treating as making it worse for the rest of those suffering. It is NOT them who are abusing T3. If a T3 hormone containing product was properly prescribed, there would be NO NEED FOR PATIENTS TO BE SELF MEDICATING.
Self medicating, whatever drug we are taking, whether using a T3 hormone containing product or not, is always risky and patients must be fully educated in its use. However, self medicating with any drug runs risks, but I would rather self medicate with the chance of getting my health back than leaving my health in the hands of totally incompetent doctors — incompetent because the teachers in our medical schools are incompetent.
For those who are being left to die, without the treatment that will make them well, do-it-yourself medication is the only option left open to them. Would you really deny them this? Leaving patients without the thyroid hormone they need is appalling and one of the reasons TPA is campaigning to bring about changes in the diagnosing and treatment of the symptoms of hypothyroidism.
It can be appreciated to say to work with the right doctor, but what do you recommend if patients cannot find the `right' doctor?? Perhaps you should all come over here to the UK and help those sufferers in finding the right solution and offer to help them help to find a "good doctor".
Sadly, there are never any solutions given or alternative to self diagnosing, self-treating or self-monitoring, other than to "find a good doctor". This does not help Internet thyroid support forum members.
Sheila
http://www.tpa-uk.org.uk/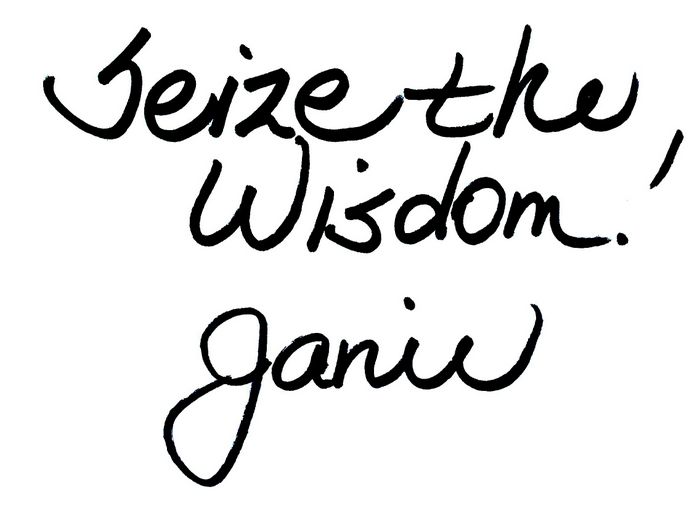 ** Come on over to Like the Stop the Thyroid Madness Facebook page for daily wisdom, information and camaraderie!
Important notes: All the information on this website is copyrighted. STTM is an information-only site based on what many patients worldwide have reported in their treatment and wisdom over the years. This is not to be taken as personal medical advice, nor to replace a relationship with your doctor. By reading this information-only website, you take full responsibility for what you choose to do with this website's information or outcomes. See the Disclaimer and Terms of Use.