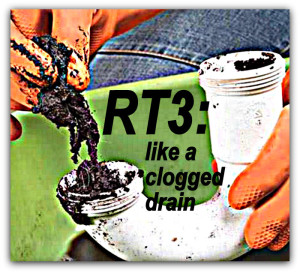 This blog post has been updated to the current day and time. Enjoy!
Most thyroid patients have heard about T4…the thyroid storage hormone, also called a pro-hormone. You'll see it in literature as "thyroxine" or "l-thyroxine"–the latter as the name for a man-made T4.
And many know about T3…the active thyroid hormone which rids us of hypothyroid symptoms.
And as patients become more informed, they learn that the body not only converts T4 to T3 through what is called deodination, it also provides some of that T3 directly. That is an important distinction! The latter fact can be why thyroid patients report getting far better results with natural desiccated thyroid (NDT) like Naturethroid, NP Thyroid or other brands.
Patients might also learn that there are actually five thyroid hormones made in your body, which is also what's found in NDT: T4, T3, T2, T1 and calcitonin.
Reverse T3
But in every individual, whether a thyroid patient or not, a thyroid can also convert T4 to the inactive RT3 (reverse T3). RT3 is an inactive thyroid hormone, as compared to T3 as the active thyroid hormone. And converting to RT3 is a natural and necessary process, even if there are consequences.(1) The body might convert T4 to RT3 as a way to clear out excess T4, or as a way to reduce your metabolic rate. It can happen if you go through any of the following:
surgery
a major physical accident
certain heart problems
intense chronic stress
restrictive low carbohydrate diets (2)
chronic inflammation
When Reverse T3 is a problem
Unfortunately, many thyroid patients make far too much RT3, as well, and patients with their open-minded doctors have been making cutting edge discoveries about this fact. Many patients have seen that their high levels of RT3 can be found with the following conditions:
high cortisol
low cortisol
low iron levels
possibly low B12
lyme disease
gluten intolerance or Celiac
other undiscovered and untreated underlying issues that can go hand-in-hand with being hypothyroid.
Why is a high level of RT3 is problem? That excess RT3 is making itself lazily comfortable on your thyroid cell receptor sites, preventing the active T3 thyroid hormone from doing its job on that same receptor to get you out of your hypothyroid state. It becomes akin to a clogged up drain to your organs and cells. So you stay hypo and symptomatic, in spite of seemingly "normal" other labwork.
The solution
Informed patients discovered they needed to discover and treat all the reasons contributing to their body converting to excess RT3.
Want to read more? All the below is based on patient experiences and wisdom to share and work with your doctor:
For those with the revised Stop the Thyroid Madness book, there is also more good detail in Chapter 12 called T3 is the Star of the Show, page 155, to continue your education. This is all good information to take into your doctor's office.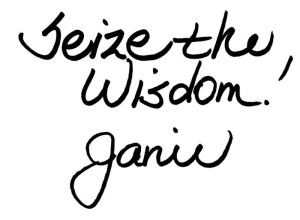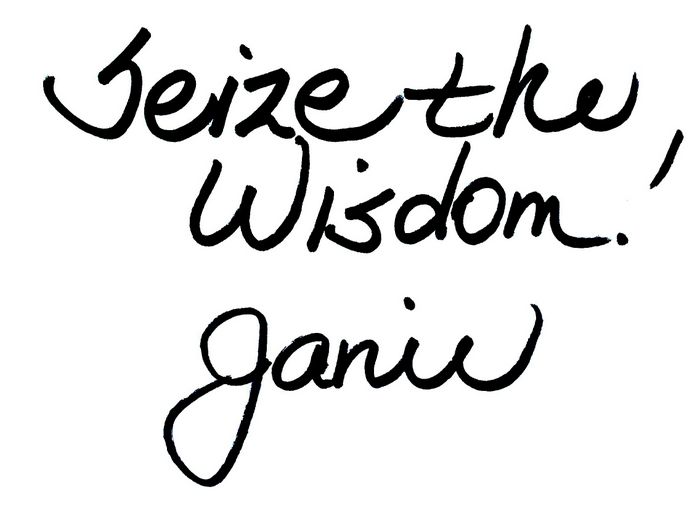 (1) http://press.endocrine.org/doi/abs/10.1210/jcem-41-6-1043
(2) http://press.endocrine.org/doi/abs/10.1210/jcem-42-1-197
****************
Important notes: All the information on this website is copyrighted. STTM is an information-only site based on what many patients worldwide have reported in their treatment and wisdom over the years. This is not to be taken as personal medical advice, nor to replace a relationship with your doctor. By reading this information-only website, you take full responsibility for what you choose to do with this website's information or outcomes. See the Disclaimer and Terms of Use.