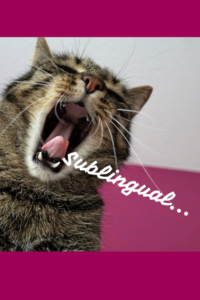 Though this was originally posted in 2009, it's been updated to the present day and time!
The brand of Natural Desiccated Thyroid called Armour used to be easy to do sublingually, even if the official line was they didn't make it that way. That means letting it dissolve under the tongue which can potentially make its way to the sublingual gland under the bottom of the mouth and more directly to the cells.
And patients liked that sublingual ability with Armour. It allowed them to work around the problem of swallowing desiccated thyroid several hours from having swallowed iron, estrogen or calcium–all which can bind 'some' of the thyroid hormones in your stomach.
It also helped those with digestive issues, since some of it may be bypassing the stomach.
But with the first newly formulated Armour in 2009, it became difficult. The pill became harder with less dextrose and more cellulose. It now fell into the ranks of all other desiccated thyroid pills, including Naturethroid and other good brands, as a more dense tablet.
Tips from patients on how to do sublingual
Even for those NDT brands which are made quite hard, below are tips from patients on how to continue doing desiccated thyroid sublingually. Let your doc know, too.

1) Some are adding a tiny touch of the contents of a Pixie Stix under their tongue. It's flavored sugar in a straw, and the sugar seems to help the tablet dissolve sublingually through tissues under the tongue.
2) If you are using sublingual B12 lozenges to treat low B12, try adding it under the tongue with your desiccated thyroid. The action of the sublingual lozenge seems to move over to the thyroid tablet, say some.
3) Swish warm water in your mouth before you place the tablet under your tongue.
4) Crunch up the desiccated thyroid tablet before any of the above and before placing it all under your tongue.
Can't I just swallow my NDT?
Definitely. You'll just have to make sure you don't also have a stomach full of iron rich foods, calcium or estrogen. Generally, it's best to take your tablet away from any of the former, such as a two hour difference at the minimum.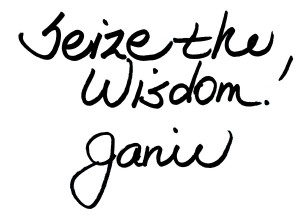 *Have more sublingual ideas or experiences? Share it in the Comments section.
*Want to be informed of my blog posts? Curious what's on my mind? Just use the Notifications to the bottom right of the links.
Important note: STTM is an information-only site based on what many patients worldwide have reported in their treatment and wisdom over the years. This is not to be taken as personal medical advice, nor to replace a relationship with your doctor. By reading this information-only website, you take full responsibility for what you choose to do with this website's information or outcomes. See the Disclaimer and Terms of Use.