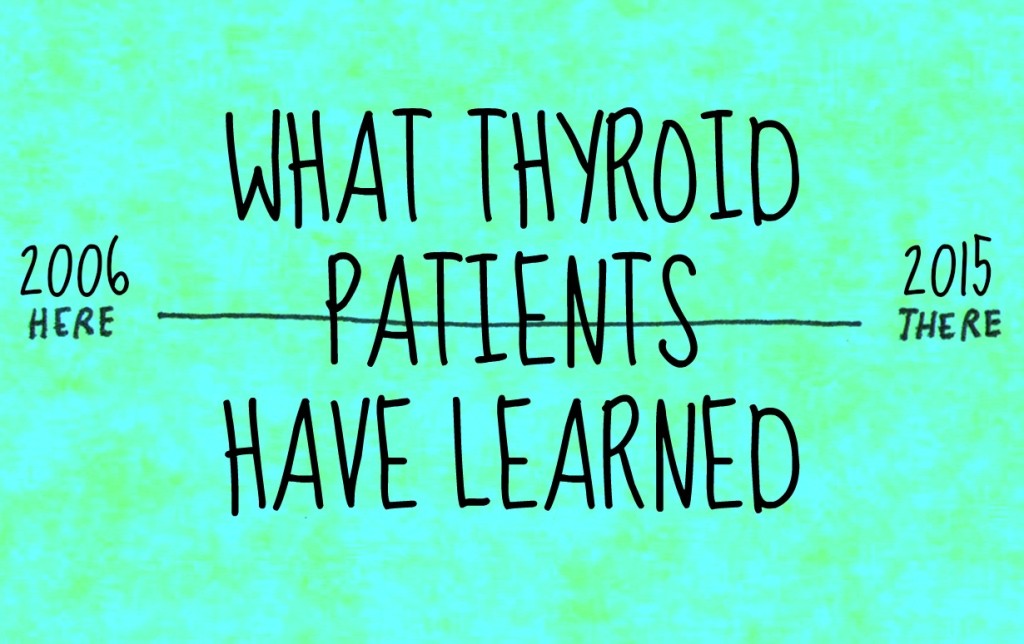 Update: The blog post below was originally written in 2006, when I, Janie, was learning just like the rest of you!
But there are five key points that I, and all of you as fellow thyroid patients, had to learn that go against what I originally said below.
Those points involved iron labs like ferritin, your FT4 lab result, adding T4 to NDT, and what menopause can do to your optimal amount of Natural Desiccated Thyroid (NDT.)
Here are five corrections to my original 2006 blog based on a myriad of patient experiences and wisdom since then:
1) You can never just go by Ferritin alone
Ferritin is your iron storage hormone. Yes, it can be low along with low serum iron. But we've discovered it can also be low from having HIGH iron (aka hemochromatosis), or having high heavy metals from the MTHFR mutation. And you wouldn't know if you have either of the latter if you ONLY went by you Ferritin lab result. You'll see all the iron labs we found were important on the Recommended Labwork page.
2) It's not a good idea to get your free T4 towards the top of the range (along with that free T3)
This was a huge discovery based on many of our experiences, including mine! i.e. the higher in the upper part of the range we got our Free T4, the more likely our bodies were going to start converting that T4 to Reverse T3 (RT3) to clear it out. RT3 is an inactive hormone. So as your body starts making that RT3, you will find yourself more hypo and/or with hyper symptoms. For me, upon getting my FT4 higher, my BP started rising!
3) Conversely, it has NOT been a great idea for most of us to add synthetic T4 to our Natural Desiccated Thyroid
Instead, we found it important to simply raise NDT high enough to get rid of our hypothyroid symptoms, and it has worked great for the vast majority just by itself. NDT is 80% T4 anyway! There may be individual cases where adding T4 to NDT has worked, but one has to be very careful, since you you risk having the T4 turn to RT3, the inactive hormone.
4) Ladies: The amount of NDT that worked for you before menopause may not work afterwards
I'm a good example. I was at 4 grains before full menopause (and even experimented with 4 1/8 grains) in 2006 and did fine. But that's because I was severely estrogen dominant at that time (which binds some of those thyroid hormones). When I ceased to be estrogen dominant after meno, 4 grains was too high for me, and even caused a buildup of RT3. I did much better at 3 1/2 grains.
5) There are many great brands of NDT besides Armour to consider (it was the most popular in 2006, but there are now many great brands to look at).
All those brands are listed here. Besides, in 2015, Armour tripled in price and some patients also reported it had changed since their symptoms were coming back. See this blog post about the 2015 problems with Armour.
And here are key points I wrote about below in 2006 which are STILL TRUE today:
1) An optimal amount of NDT puts the TSH below the range (and we don't experience bone loss or heart problems, as some clueless doctors will proclaim)
2) An optimal dose of NDT seems to put our free T3 towards the top of the range and our free T4 around mid-range, and it works great for most.
3) Going through peri-menopause can confuse things.
4) Most patients report it worked well for them to completely drop their Synthroid/T4 medication when starting on NDT…or to drop it fairly soon after starting NDT.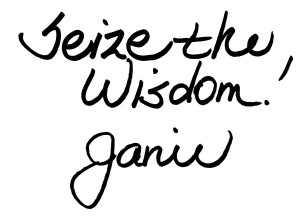 ******************
** Have you Liked the STTM Facebook page? It gives you daily inspiration and information!
P.S. Here's my original 2006 post below. What you see in RED represents information that our experiences and wisdom corrected, which is above.
When I switched from Levoxyl to Armour on one day in July of 2002, the difference in my well-being was so stunning that I never looked back. In fact, I was so stunned that I started an internet talk group about natural thyroid hormones in August of 2002. I went from someone who couldn't even sand a small wood project without being debilitated (Yes. Really. With a "normal" TSH and on Levoxyl)…….to someone who could eventually own her own store and stand ALL day. I am now on 4 grains, multi-dosed and sublingually, plus 1/8 grain at night. I have a free T3 at the top of the range, and a suppressed TSH.
Along the way, I've had to correct low Ferritin. Additionally, I've had to deal with some serious peri-meno issues caused by a plummeting progesterone level with a still high estrogen level.
All in all, my thyroid treatment with Armour alone has been a HUGE success story! I can work on my feet all day and wake up refreshed the next. And I haven't needed a nap in years.
But…there has been one phenomena that has made be ponder. Namely, if I do several back-to-back days of busy activity, or, if I do something of high physical intensity in one day, I don't recover as "speedily" as my friends who do the same with me. In other words, they will wake up refreshed, and I may need another day to do so.
And the above has made me ponder. Is it due to cellular damage from being on the lousy T4-only treatment for 17 years? Is it due to a need for adding a bit more Armour when I do excessively physical activity? Is it due to my body's poor reaction to entering the meno-phase of my life? Or, is it due to my mid-range free T4?? I do remember that Dr. Dommisse of Arizona would seek to optimize BOTH free's in his patients. And, I've heard that a doctor in California is doing the same. And I've wondered: does the higher free T4 provide what is needed due to conversion for recovery purposes??
So…I have decided to try an experiment…adding a small amount of T4 to my 4 1/8 grains of Armour. Remember: Armour as pig thyroid is approx. 80% T4/20% T3 (as compared to the human thyroid 93/7), and several patients on Armour tend to only get their free T4 to mid-range…even with an optimal high-range free T3…and I'm one.
I've been on 25 mg. thyroxine for over 6 weeks now. After 4 weeks, I "thought" I'd noticed a difference. But alas, I am also dealing with the effects of my stressful entry into menopause. So, it's hard for me to tell what's going on with adding T4! I also haven't done labs yet to SEE where I've gotten my free T4, but will be seeing my doc soon.
Bottom line: though I am reporting my experiment to the readers of this blog, I honestly can't discern yet with clarity what positive effects it's having because of my peri-meno issues. But that is not taking away of the possible benefits of getting BOTH your free's towards the top of the range. Dommisse of Arizona states the following:
"The brain seems to need to receive thyroid hormone in the form of T4 as well as T3, and then converts T4 to T3 INSIDE the brain cells. e.g., Patients on the so-called Wilson's T3-only approach get good relief of physical symptoms but retain their brain fog, memory loss, concentration problems, etc.. The other reason it is a good idea to have your "reserve" of the T4 thyroid hormone as high as possible (as long as that is without any adverse effects)- so that, if you miss a dose of T3-containing preparation, you can possibly convert T4 more readily to T3 than if the T4 level is not as optimal."

NOTE: if you are new to using Armour, please note that I am NOT advocating that you pressure your doc to add ANYTHING to your Armour…yet. That can only complicate your goal to find your optimal dose. If you still have problems on Armour, it's a strong sign you simply aren't on enough, or have low cortisol or low Ferritin. Remember: I feel GREAT on Armour–need NO naps, have excellent energy, no weight gain issues, etc.
I have also noticed that some STAY on their T4 when starting Armour. That may not be a bad idea since it would help you bridge over, but it can also end up confusing the issue of where your optimal dose is down the line!! As a thyroid patient advocate, I have noted that those that use their T4 one day, and get on Armour the next WITHOUT the T4, generally have an easier time finding their optimal dose down the line without confusion. And do know that some on Armour alone obtain that high-in-the-range free T4. I am just not one of them.
Important notes: All the information on this website is copyrighted. STTM is an information-only site based on what many patients worldwide have reported in their treatment and wisdom over the years. This is not to be taken as personal medical advice, nor to replace a relationship with your doctor. By reading this information-only website, you take full responsibility for what you choose to do with this website's information or outcomes. See the Disclaimer and Terms of Use.