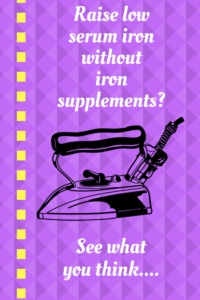 Yes, it appears so…with lactoferrin. But first…
It is common for hypothyroid or Hashimoto's patients to get low iron
Why? The most common reason is being on T4-only like Synthroid or Levothyroxine. The latter leaves most with lingering hypothyroidism, sooner or later. Thus, continued hypothyroidism lowers one's stomach acid, and lowered stomach acid means you aren't going to absorb nutrients well. So iron can fall, as can B12, Vitamin D and more.
The second most common reason is being underdosed on Natural Desiccated Thyroid (NDT) or T3 for a long period of time…usually due to a doctor who goes by the TSH or doesn't understand how to get you optimal.
The third most common reason? Being undiagnosed for awhile, once again due to doctor's clueless reliance on the lousy TSH lab test. The TSH can be "normal" for years before it rises high enough to reveal your thyroid problem.
But before I get into the topic of this post, please know that the vast majority of thyroid patients with inadequate levels of iron have successfully raised it with the right amount of iron supplements and for years! It's all explained on the iron page.
How do I know if I have low iron?
It's about four iron labs, NOT just ferritin–the latter which too many doctor rely upon solely, and is a mistake. You can have low ferritin and good or high iron due to a methylation problem! Those four iron labs are serum iron, % saturation, TIBC and ferritin. Yes, all four. Then you compare your results to this page: https://stopthethyroidmadness.com/lab-values
Your results have NOTHING to do with just falling anywhere in those ridiculous ranges. Compare to above link!! It's serum iron you treat.
And if ferritin is high with lower serum iron, that means inflammation you'll need to treat and get DOWN, otherwise taking iron will raise your high ferritin even more.
How I found out about a new way other than iron supplements
I do coaching calls. And one call in particular was impressive! This young man raised his serum iron from 77 to 130 without taking a single supplement of iron. How did he do it? With nothing more than lactoferrin. He was also taking astaxanthin, but I'll explain later.
BUT PLEASE NOTE: We have NOT seen just lactoferrin work for anyone else since I wrote this blog post. ~Janie
What is lactoferrin?
Lactoferrin is a protein, also called a "glycoprotein" because it has both a carb and a protein. Lactoferrin is primarily found in a mother's breast milk at the beginning of nursing and it's at quite high levels–seven times higher than it will be later, or in regular milk1. And what does lactoferrin do for infants who breast feed, as well as adults who use it as a supplement? It plays a fabulous role in enhancing your immune response, making it antibacterial, for one, plus anti-viral, anti-parasitic and even anti-fungal. Lactoferrin is also stated to be anti-cancer, and also known to promote bone health.
And for all of us, lactoferrin envelopes (binds) iron, constraining the iron from feeding a bacterial or viral infection, from feeding candida, from being too toxic in our bodies, or causing too high levels of free radicals! But there is evidence that it also helps raise low iron.
Some ask about the lactose in lactoferrin since it comes from a mother's milk–it's very very low.
So has research also shown that lactoferrin supplementation can raise iron levels?
Yes!
Here's a 2006 study of 300 women, part taking lactoferrin and part taking just iron supplements, and the women taking lactoferrin saw a definite rise in their serum iron as did those taking supplements, but the former had even better results! It was 100 mg lactoferrin twice a day vs 520 mg once a day of ferrous sulfate. https://www.ncbi.nlm.nih.gov/pubmed/16936810
And here's a 2009 study showing that with one group using iron supplements and another group using lactoferrin…the outcome was the same–each had raised their iron status comparably! results! https://www.ncbi.nlm.nih.gov/pubmed/19639462
In 2014, a study with pregnant women showed the same as above–that transferrin did the job in raising iron as much as iron supplementation and with fewer potential side effects. Transferrin also lowered inflammation. https://www.ncbi.nlm.nih.gov/pubmed/24590680
And there are more studies which scientifically validate that power of lactoferrin to bring up iron from the iron content in foods you eat. Most studies show participants taking 100 mg twice a day, to equal a total of 200 mg.
How have we used lactoferrin before?
Stop the Thyroid Madness–the mothership of patient experiences and wisdom rather than empty strong opinion, has always mentioned using lactoferrin with your iron supplementation to envelope the iron and carry it around, besides protect you from the toxicity of iron. That is especially true if your liver isn't making much transferrin as revealed by a lower TIBC–an indirect measure of your liver's ability to make transferrin. Transferrin is in the same family of proteins as lactoferrin, thus lactoferrin supplements are ideal.
But now we have evidence that lactoferrin ALONE may do the trick. And guess what…there are even lactoferrin receptors in your body.
Will lactoferrin supplementation do the trick for everyone in raising low iron?
We don't know yet. We need more patient feedback on their experience with it. But as mentioned above, there is evidence both in experience and research that is a bit exciting and interesting. And you probably need to take it while eating foods rich in iron, too.
Which lactoferrin should I get if I want to try raising my confirmed low iron?
Most brands seem to be fine; most lactoferrin supplementation is shown to be safe; they come from bovine sources. But I would choose a brand you have read about and/or trust.
There is a brand of lactoferrin by Life Extension that says it's the apolactoferrin form, meaning iron depleted. Regular lactoferrin in most other brands do contain a little iron which is not depleted. I would personally go with other brands, not Life Extension, but that's me.
What about the astaxanthin mentioned above?
If you have inflammation, iron will tend to go high into storage (aka ferritin), instead of supplying your serum iron levels. For women, you can suspect inflammation if your ferritin is nearing 100 or much higher, and for men, if you ferritin is going above the 130's. With either men or women, your serum iron will be lower than it should be if ferritin is revealing inflammation!!
And it's your serum iron levels you are supposed to be treating, NOT ferritin… unless you have inflammation! Thus, taking inflammation lowering supplements are important, as lowering inflammation is the only way to raise low serum iron! Astaxanthin2 is one (such as a minimum of 12 mg and possibly twice a day?), but so is curcumin twice a day (in higher doses than bottles say) or other anti-inflammatory supps of your choice. Take the time to check out this page–we all have to be educated to get well: —-> https://stopthethyroidmadness.com/inflammation
Bottom line?
1. We now have science showing the efficacy in using lactoferrin to raise low serum iron levels, plus solid patient experience in doing so, as well.
2. Lactoferrin supplementation may prevent you from getting low iron in the first place.
3. If you are someone who has serious gastrointestinal issues with taking iron to correct low serum iron (not low ferritin–it's about correcting low serum iron), this is a new possibility to explore. Even if you have no issues taking iron, the possibility that taking lactoferrin can raise iron is interesting, besides the fact that it also improves your immune function, is anti-viral, anti-bacterial, anti-fungus, anti-parasites and anti-cancer! Wow!
4. If you have low serum iron with high ferritin, the latter points to inflammation. Important to get that inflammation down to help raise your serum iron, even if you use lactoferrin.
5. Studies above used 100 mg twice a day to equal 200 mg daily. If you have gained any experience with using JUST lactoferrin to raise iron, please let us know how long it took you, how much lactoferrin you used, and what your results were.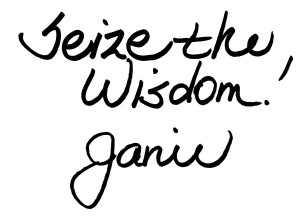 P.S lF YOU ARE RECEIVING THIS BLOG POST via email because you signed up to do so (bottom right of any page on STTM), do NOT reply to the email. No one will see your reply. Click on the title of the post, which will take you to the actual blog post on STTM. Comment there!
Footnotes:
1. https://en.wikipedia.org/wiki/Lactoferrin
2. https://www.ncbi.nlm.nih.gov/pmc/articles/PMC4454080/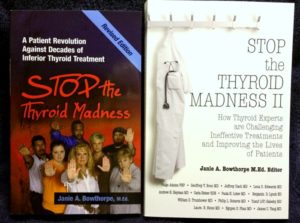 This information about lactoferrin can be a supplement to your STTM books! Print and insert. Here they are: https://laughinggrapepublishing.com
Important notes: All the information on this website is copyrighted. STTM is an information-only site based on what many patients worldwide have reported in their treatment and wisdom over the years. This is not to be taken as personal medical advice, nor to replace a relationship with your doctor. By reading this information-only website, you take full responsibility for what you choose to do with this website's information or outcomes. See the Disclaimer and Terms of Use.