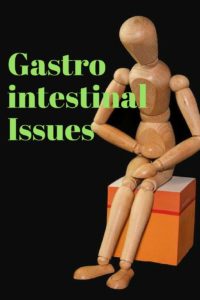 When I was first creating the Stop the Thyroid Madness website, plus the books, it was all to empower you in both the doctor's office and without.
And it never even dawned on me or others to look at gut health. It's probably because I never had any obvious signs of a gastrointestinal problem. But many others do!
Over the years, though, it's become a hot topic, and rightly so!
What is gut health?
Gut Health is a catchy phrase referring to all the right things that should go on within your gastrointestinal tract. The latter refers to all those organs which are involved in digestion–the breakdown of what you consume! They include your…
1) Esophagus
2) Stomach
3) Small intestine
4) Large intestine
5) Liver
6) Gallbladder
7) Pancreas and more
Why is digestion so important?
Healthy digestion is the process your body goes through to break down the food, liquids and supplements you put in your mouth so your body can use what is contained within for its health and energy–i.e. nutrients.
Your digestion also helps you move out waste products in a timely manner. Healthy digestion helps proteins you consume break down into amino acids, helps any carbs you eat break down into simply sugars, helps fats break down to important fatty acids.
What can be obvious symptoms that I have a gut health problem?
Bloating (especially due to excess bacteria in the gastrointestinal tract)
Excess Gas (some gas is very normal throughout the day–this is about far too much)
Constipation (very common with undiagnosed or poorly treated hypothyroid)
Diarrhea (no gall bladder, intolerance to raw products, lactose intolerance, irritable bowel syndrome, etc)
Chronic Inflammation (symptoms can include that spare tire, or any of the above; gluten intolerance)
Heartburn (can be related to low stomach acid or a damaged gut lining)
Sugar cravings (candida/excessive yeast, possible nutrition deficiencies, etc)
Bad breath (acid reflux, ulcers due to a stomach bacteria, poor dental hygiene, etc)
Food allergies/sensitivities (overreactive immune response; possibly GMO products; genetics)
Depression or being moody (which could also be hypothyroid symptoms)
Skin problems like eczema (due to poorly performing gastrointestinal tract)
Diabetes, mostly including Type 2, but also those with Type 1 (inability of insulin to control sugar levels)
Autoimmune diseases (leaky gut, genetics)
Immune suppression (having frequent illnesses)
What I even discovered about me and good bacteria
I have never tended to have gastrointestinal problems. But some are silent, as I found out about me! I did the 23andme.com genetic testing and found out that because of mutations, I never have enough of the bifada good bacteria in my system.
We all need good bacteria in our gut. That bacteria helps fight disease. It helps neutralize some of the toxins released by digestion, and can reduce harmful substances. The right amount also discourages the build up of bad bacteria and yeast.
OOPS. I've also recently discovered that I need to stop licking the bowl after making cake mix, because the raw ingredients do not sit well with my gastrointestinal tract. Darn. lol.
Where can I read more to find answers?
Here is a great article that though it can focus on Hashimoto's disease patients especially, you don't have to have Hashi's to greatly benefit: https://stopthethyroidmadness.com/10-gut-health-questions/
Here is a compilation of issues to read about from Dr. Axe: https://draxe.com/category/health-concerns/gut-health/
Here's an article with great pictures and easy to understand from the National Institute of Diabetes and Digestive and Kidney Diseases: https://www.niddk.nih.gov/health-information/digestive-diseases/digestive-system-how-it-works
This video is kinda cool, taking a camera through your gastrointestinal tract!! https://www.youtube.com/watch?v=-1aZj6v6dxc
We would love to hear from you about your own gastrointestinal issues as a thyroid patient and how you have treated them. I am not an expert on them, so you may not see me comment. Hopefully others who have gained knowledge can reply.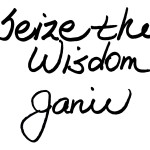 Need a gut group? This is one I know about. Note that mentioning it means I'm making no guarantees about any group mentioned on here and you take full responsibility for outcomes in using any group: https://www.facebook.com/groups/FTPOGluten/ It's now a privately run Gut Group.
TIP:
DO YOU HAVE NIGHTTIME SLEEP WAKE UPS? I have always been a total NDT user. For the last few months, I had to switch to mostly T3 with a smaller amount of NDT to counter high RT3 due to chronic inflammation (which is now fixed). But during that time, I would wakeup too easily in the middle of the night, and I knew I didn't have adrenal problems, which also causes this problem. Well guess what? I tried to take a small amount of T3 right at bedtime (in addition to what I was already taking during the day). It was perhaps a third of a 25 mcg tablet. And guess what? I SLEPT BETTER!!
Important notes: All the information on this website is copyrighted. STTM is an information-only site based on what many patients worldwide have reported in their treatment and wisdom over the years. This is not to be taken as personal medical advice, nor to replace a relationship with your doctor. By reading this information-only website, you take full responsibility for what you choose to do with this website's information or outcomes. See the Disclaimer and Terms of Use.