The Endocrine Society of Australia (ESA) came out with their final position paper on Natural Desiccated Thyroid. Ready to throw up at what many hypothyroid patients will state is overt ignorance and condescending arrogance?? Are we not surprised??
Below are 7 excepts from this position paper.
Please note: the following terms are referring to the same product: desiccated thyroid, thyroid extract, NDT, natural desiccated thyroid. By prescription, it's usually porcine, but there are over-the-counter bovine versions. Thyroxine refers to T4-only, aka levothyroxine, one of five thyroid hormones and a storage hormone alone. In Australia, common brands are Oroxine, Eutroxsig and/or Eltroxin.
****************
1) "Desiccated thyroid or thyroid extract is not a pure product, not approved by the TGA [Therapeutic Goods Administration], not available on the PBS [Pharmaceutical Benefits Scheme], not produced by a pharmaceutical company, not subject to existing TGA regulations, has limited quality control, and is marketed as a "bioidentical hormone", while "bioidentical" has been determined by the FDA in the USA as a marketing term."
Now who wouldn't want their meds to be pure?? But wouldn't you love to know what their definition of pure is in their swipe of desiccated thyroid? But ultimately, this negatively pudgy paragraph is only a set up for the rest of the paper, which is full of baloney statements.
2) "Is the reason some people fail to have complete relief of symptoms when tests show normal levels simply because there are other causes of fatigue, depression, and weight gain that are mistakenly attributed to the thyroid? Could a placebo effect explain the better relief of these symptoms from thyroid extract?"
Condescending ignorance to the max, say patients. For one, we know that "falling in the normal range" has nothing to do with it–it's about where we fall in those ridiculous normal ranges that does have something to do with it.
And gee, funny that with an optimal amount of desiccated thyroid or T3 (along with good iron and cortisol levels, which is crucial), that "fatigue, depression and weight gain" goes away as reported by patients for YEARS.
And the TSH lab test, which we know is one of the labs being referred to, is useless while on desiccated thyroid–i.e. optimal, life-changing amounts of desiccated thyroid nearly always push the TSH quite low, which has NOT caused bone loss or heart problems (as a low TSH with Graves disease does). To the contrary, the right amount of desiccated thyroid has REPEATEDLY been known to improve bone and heart health in measurable outcomes.
Finally and more egregious, to use "placebo effect" as a way to explain the numerous and common positive effects patients get on desiccated thyroid is the height of condescending arrogance, many patients would exclaim.
3) "Despite claims of proponents that desiccated thyroid or thyroid extract are superior to thyroxine or combinations of T4 and T3 for most people with hypothyroidism, no controlled clinical trials have been published, and most endocrinologists are concerned that superiority is due to a placebo effect or an effect of overtreatment."
Claims?? Since when are CLEAR and MEASURABLE health changes on desiccated thyroid by Australian thyroid patients (and worldwide) simply "claims"?? They include lowered cholesterol, better blood pressure, improved bone density, less weight gain (and in some, weight loss)…besides the obvious reported improvements in depression, better energy, softer skin and hair, removal of pain and so many more results.
And once again, the condescending conclusion that if one feels better on thyroid extract, PLUS has measurable changes, then SURELY it has to be in their heads and nothing going on physiologically. Let's see, I've been on NDT for 15 years now, and if this logic is maintained, I have somehow continued to simply "delude myself" for a decade and a half that I have felt much better in my thyroid treatment THAT long…andddd somehow manipulated the measurable results in my health.
4) "Thyroxine is "Monitored; accurate and consistent "; Thyroid Extract is "Monitored; may be inaccurate or inconsistent" "
Yawn. The same weak and unfounded conclusions about desiccated thyroid we've heard before. Since when is giving us back all five thyroid hormones "inaccurate" or "inconsistent"? If it's inaccurate or inconsistent, why have so many seen their lives change on NDT as they find their unique optimal amount, and for years?? If thyroxine is so wonderful, why do millions report continuing or worsening symptoms on the "accurate and consistent" thyroxine?
Oh wait, all of you whose lives have changed are just fooling yourself with placebo outcomes….
5) "The controversies surrounding the safety and efficacy of "bioidentical hormones" such as desiccated thyroid or thyroid extract illustrate the need for further scientific and medical scrutiny of these substances. Until such studies are completed, physicians should exercise caution when prescribing "bioidentical hormones" and counsel their patients about the controversy over the use of these preparations."
Really?? Is it SAFE to be on only one of five thyroid hormones when there are numerous reasons why the conversion to T3 can be blocked, either from the beginning or the longer someone is forced to rely on conversion alone?? See those reasons on this page.
Is it SAFE on thyroxine when so many see rising cholesterol, rising blood pressure, bone thinning, heart problems, and/or a lowered immune function?? The "controversies" are those manufactured by clueless Endocrine Societies, NOT by thyroid patients who worldwide have had lives changed on desiccated thyroid if they are allowed to find their optimal amount (which has to have good iron and cortisol levels).
And by the way, there is ALREADY science about the efficacy of NDT or T3 in one's treatment…BESIDES that fact that a huge growing body of thyroid patients are reporting lives changed in totally positive ways.
6) "In general, desiccated thyroid hormone or thyroid extract, combinations of thyroid hormones, or triiodothyronine [T3] should not be used as thyroid replacement therapy."
In other words, as the most damning, cruel and ignorant part of this statement, it's saying that we, the Australian Endocrine Society, don't give a damn if you are suffering on thyroxine…don't give a damn if you have genetics which prevent the conversion of T4 to T3 and thus might need T3-only to reclaim your health and well-being…don't give a damn if you have high RT3 on thyroxine that being on mostly T3 would lower…don't give a damn if there are a huge growing body of thyroid patients whose lives have changed on thyroid extract (of which many changes ARE measurable)…and don't give a damn that a healthy thyroid also gives people direct T3 and does NOT force people to live for conversion alone.
Oh and remember the reasoning above that desiccated thyroid is not pure–implying that thyroxine is…yet now we have a widening of the cruelty by lassoing in triiodothyronine (T3) as a product which IS approved by the TGA, yet now is also not recommended??
7) "A registry of adverse events related to the use of bioidentical hormone preparations, including desiccated thyroid or thyroid extract, should be supported by the TGA and could be managed by an external organization, as the TGA does not regulate or monitor these compounds."
At face value, registering adverse events to any drug is a good thing.
Yet, we KNOW for a fact that most "adverse events" with desiccated thyroid are due to the FAILURE of doctors or research studies to understand that patients have to have the right amount of iron levels or cortisol when raising NDT to avoid those "adverse" reactions….just as patients should NEVER be dosed by the TSH "normal" range, which leaves patients underdosed and thus, continued or growing symptoms of hypothyroidism which could be termed "adverse events". Other situations which can cause "adverse events" with NDT include Lyme disease, chronic inflammation, and high heavy metals, of which of course, clueless organizations would simply blame the NDT instead of understanding the results of Lyme, inflammation and/or high heavy metals.
To see this position paper in its entirety: https://www.endocrinesociety.org.au/ESA_Position_Statement_%20Thyroid-Extract.pdf
Rattle, thyroid patients!! Speak loud and clear. Send the URL to this blog post to your private Facebook pages. https://stopthethyroidmadness.com/2017/06/27/7-examples-australian-endocrine-buffoonery/ Make this information even better by your informed comments here. Don't be silent!!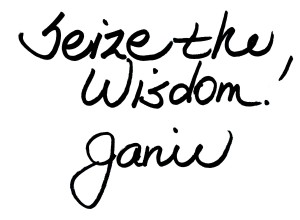 BEST LIST OF HYPOTHYROID SYMPTOMS on the net (of which many occur while on thyroxine): https://stopthethyroidmadness.com/symptoms

WHY T4-ONLY HAS RUINED MILLIONS OF LIVES over the decades: https://stopthethyroidmadness.com/t4-only-meds-dont-work


WHY DESICCATED THYROID or even T3 added to T4 has changed lives and how: https://stopthethyroidmadness.com/natural-thyroid-101

TWO MOST WIDELY READ and LIFE CHANGING THYROID BOOKS: https://laughinggrapepublishing.com
Important notes: All the information on this website is copyrighted. STTM is an information-only site based on what many patients worldwide have reported in their treatment and wisdom over the years. This is not to be taken as personal medical advice, nor to replace a relationship with your doctor. By reading this information-only website, you take full responsibility for what you choose to do with this website's information or outcomes. See the Disclaimer and Terms of Use.