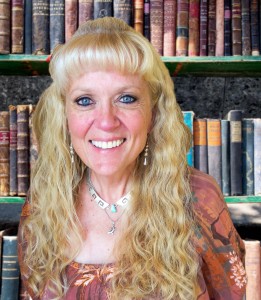 Hello to all my fellow thyroid patient friends!
I, Janie, have taken a break from the STTM blog after the release of the fabulous Stop the Thyroid Madness II book. And it's time to return!!
Here's the short and sweet reason I'm writing this blog…
Listen to Kirstin Costello of Wellness Talk Radio interview me!! I think we both did a great job!
And once you do, spread the word by sharing the link below. Send this to your family and friends. Post it on Facebook. Let's help reach all our fellow thyroid patients who need to learn from over a decade of thyroid patient experiences and wisdom in the treatment of hypothyroidism, adrenal fatigue/insufficiency issues, low iron and so much more.
Go here: https://www.youtube.com/watch?v=51-ikKxufgU
Kind regards from…

P.S. Have you read the new Stop the Thyroid Madness II book? You should.
No, this new book does not "replace" the original revised and very detailed STTM book. The latter will always have brilliant details of patient experiences and wisdom found nowhere else.
But the new STTM II book is giving you the following:
1) an excellent companion to the first book.
2) information that only certain medical practitioners can give you.
3) a strong message to all doctors since it's written by their very colleagues.
In other words, if other practitioners continue to bash Natural Desiccated Thyroid or T3 or refer to it as "poison", think the TSH is a great diagnostic tool to diagnose or dose by, don't believe in low cortisol, and more…they will have to be bashing their own colleagues' wisdom as contained on these pages.
The authors of the new STTM II book include Paige Adams FNP, Geoffrey T. Bouc MD (owner of website I want my T3!), Jeffrey Dach MD (jeffreydachmd.com), Lena D. Edwards MD, Andrew H. Heyman MD (in Virginia), Carla Heiser RDN, Paula H. Luber MD, Benjamin D. Lynch MD (aka Ben Lynch of the MTHFR website), William D. Trumbower MD, Philip L. Roberts MD, Yusuf (JP) Saleeby MD, Laura R. Stone MD, Nguyen D. Phan MD, and James C. Yang, MD.
If you haven't yet seen or read this wonderful new book yet, go here: https://stopthethyroidmadness.com/stop-thyroid-madness-ii
Important notes: All the information on this website is copyrighted. STTM is an information-only site based on what many patients worldwide have reported in their treatment and wisdom over the years. This is not to be taken as personal medical advice, nor to replace a relationship with your doctor. By reading this information-only website, you take full responsibility for what you choose to do with this website's information or outcomes. See the Disclaimer and Terms of Use.