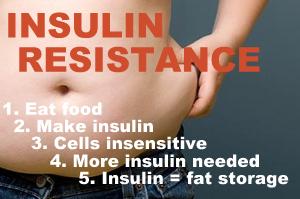 This interesting page has been updated to the present day and time. Enjoy!
*****************
The following insightful post was written by UK hypothyroid patient Sarah Wilson.
My daughter (25) has epilepsy. What's that got to do with being hypothyroid and Natural Thyroid Hormones (NTH. also known as Natural Desiccated Thyroid or NDT)? Quite a lot, by the look of things.
My daughter's epilepsy is triggered by unstable blood sugars. And since taking Metformin (medication to improve blood sugar control), she has significantly reduced the number of seizures. Being a good hypothyroid Tiger-mother, I have been doing mega amounts of research and we got to the Metformin approach through reading hundreds of academic medical journals. What I found along the way got me thinking about NTH and Hypothyroidism.
I have a strong hunch, backed up by some meaty academic evidence, that when patients develop hypothyroid symptoms, they are actually becoming insulin resistant. There are many symptoms in common between women with PCOS and hypothyroidism–the hair loss, the weight gain, et al. http://insulinhub.hubpages.com/hub/PCOS-and-Hypothyroidism A hypothyroid person's body thinks it is going into starvation mode and so, to preserve resources and prolong life, the metabolism changes. If hypothyroid is prolonged or pronounced, then it is entirely feasible that even with the reintroduction of thyroid hormones, that chemical preservation mode becomes permanent. To get back to normal, they need a super "jump-start" to kick the metabolism back into action. The super-kick start is effected through something called AMPK, which is known as the "master metabolic regulating enzyme." http://en.wikipedia.org/wiki/AMP-activated_protein_kinase
Guess what? This is exactly what happens to Diabetes patients when Metformin is introduced. http://en.wikipedia.org/wiki/Metformin
If you are technically minded then you might want to read these articles. http://www.springerlink.com/content/r81606gl3r603167/ and http://onlinelibrary.wiley.com/doi/10.1111/j.1365-2265.2011.04029.x/pdf
They are a bit tough-going on the science but worth ploughing through. Why? Note the following comments/partial statements: "Hypothyroidism is characterized by decreased insulin responsiveness"; "the pivotal regulatory role of T3 in major metabolic pathways"; "The effect of thyroid hormone on basal metabolic rate was recognized more than a century ago"
The community knows that T3/NTH makes hypothyroid patients feel better – but the medical establishment is scared of T3/NTH – probably because they don't understand how it really works. The medical establishment might find an alternative line of argument about impaired metabolism more palatable if we can show them this real proof that the old desiccated thryoid treatment **was/is** having the right result – the i.e. the T3 is jump-starting the metabolism by re-activating AMPK. If Metformin (or one of the other anti-diabetic meds) could actually also do the same thing for hypothyroidism without the "dangers" of NTH, they they should be jumping at the opportunity.
The great news is that Metformin is very cheap, stable and has very few serious side effects (and certainly none on the heart). To use the car engine metaphor, if glucose is our petrol, AMPK is the spark plug and both T3 and Metformin are both ignition switches. Sometimes if you have flat batteries in the car, it doesn't matter how much you turn the ignition switch or pump the petrol pedal, all it does is flatten the battery and flood the engine. Dr. Skinner in the UK has been treating "pre-hypothyroidism" the way that some doctors treat "pre-diabetes". Those hypothyroid patients who get treated early (before the wretched blood numbers get into the magical range) probably haven't had their AMPK pathways altered and the T4-T3 conversion still works. The use of drugs as prophylactics is well understood by the medical establishment (e.g. baby aspirin for hearts), so there is no reason therefore why thyroid hormone replacement therapy shouldn't logically be given to ward off a greater problem down the line.
It's my belief that there is clear and abundant academic evidence that the AMPK/Metformin research should branch out to also look at thyroid disease.
As a supplementary on the history. I have PCOS; my female relatives have PCOS; my mother has just developed breast cancer which we are certain is related to the oestrogen dominance/insulin resistance. My daughter also has had Coeliac Disease since weaning (and oh boy, that was a fight to get a diagnosis but we got there). My daughter was showing lots of PCOS symptoms (some of which are of course hypothyroid symptoms) alongside the Estrogen, but because there were no cysts…no diagnosis, which is not correct by the Amsterdam criteria, but there we have it. So we moved "off topic" in PCOS terms, did a 9 month experiment of adding and subtracting one thing at a time to get to a (more) stable outcome. We never got the PCOS diagnosis but we did end up with T2DM Type 2 Diabetes) by the backdoor and the Metformin. We had two stupid consultants who reduced her to tears – their logic was unbelievably crass and at odds with long standing proof: "there isn't a tap in your neck which stops the sugar getting to your brain you know" grrrrr. I have since found the links between people with T1DM (Type 1 Diabetes) who inject insulin and hypothyroidism too.
So my idea is that we need to talk to the medical profession in a language they relate to. They think Natural Desiccated Thyroid is voodoo, so they switch off. YET the NDT is doing something very, very scientific: the direct T3 is kicking the closed -own metabolic process back into life, just like Metformin does for insulin resistance. Who says there isn't more widespread T4 resistance? There is serotonin resistance! http://www.ncbi.nlm.nih.gov/pubmed/17250776
http://web.archive.org/web/20130426233947/http://www.hotthyroidology.com/editorial_79.html Take a look at page 63.
Disclaimer: I, Sarah, am not medically trained and I haven't even got a University degree. My business, however, is researching complex financial data and since leaving school, I have probably graduated with a PhD in the University of Life. My daughter has two degrees and my husband is in IT so I've learned a lot about logic over the past 30 years. I think that to take this debate forward, we need someone with the credibility to do a piece of academic research and get it put into one of the highly ranked journals – even doing a relatively straightforward meta-analysis of all the published works on AMPK/T3 /metabolism would be a start. I know everyone feels desperately miserable about not being treated properly, and it is probably very sexist that us bunch of moaning women are not taken seriously. BUT perception is reality and we have to deal with that reality as best we can. And I think that our sisters in the chronic fatigue/ME camp should have reason to join us on our quest too. I wouldn't know where to start to find out how to sponsor a university researcher but maybe we should think about that as our "big thing".
Let's talk.
Important notes: All the information on this website is copyrighted. STTM is an information-only site based on what many patients worldwide have reported in their treatment and wisdom over the years. This is not to be taken as personal medical advice, nor to replace a relationship with your doctor. By reading this information-only website, you take full responsibility for what you choose to do with this website's information or outcomes. See the Disclaimer and Terms of Use.