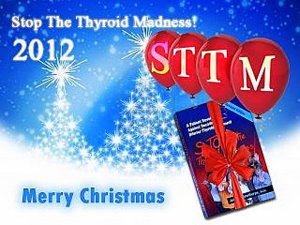 NOTE: though this post was originally written in 2012, it has been updated to the present day and time! Janie, hypothyroid patient and site creator
IRON AND ITS IMPORTANCE
It all too common with hypothyroid patients: finding themselves with low iron levels. I probably had insufficient iron my entire adult life, remembering that my doctors always told me I was borderline, yet nothing was done about it. So when I finally got on desiccated thyroid and got optimal (which can also happen with use of T4 and T3) and my iron needs increased due to better health, I finally fell into true anemia, and twice. Miserable, let me tell you. I was breathless, achy, depressed and had horrific fatigue.
And why is iron so important?
How to discern if your iron is too low
We used to think testing one's storage iron called ferritin was enough. But it's not enough! Yes, it can be low with low iron, but it can be low with HIGH iron!! So we learned that we need four labs at the minimum : ferritin, % saturation, serum iron, and TIBC. Go here to read what we look for in our iron results.
Raising poor iron levels
Hypothyroid patients tend to "dry up" and that also causes lowered levels of hydrochloric acid in the stomach, which lowers absorption. For better absorption, try adding 1 tsp to 1 tbsp of Braggs Apple Cider Vinegar to each large glass of water or juice you use to swallow your iron pills, or use Betaine, which is an OTC hydrochloric acid supplement.
To learn more, go to the following page. And for even more details, read the Odds and Ends chapter in the revised STTM book.
CAN LIVER CLEANSES/SUPPORTS HELP IMPROVE YOUR RT3 RATIO??
Because of low iron or adrenal dysfunction, many thyroid patients have found themselves with high levels of Reverse T3…or more common, a poor RT3 ratio. And too much RT3 can mean the thyroid hormone T3 won't adequately work in your cells, and you can feel miserable. The solution for most has been to switch to T3-only, but that can have a host of difficulties. It's not easy to dose with T3 alone.
Recently, though, patients are discovering an alternative way to lower one's excess RT3: the use of a good liver cleanse/support product, and most especially those with the herb called Milk Thistle. It's an herb which, for hundreds of years, has been used as a liver tonic. In supplements, it's the milk thistle seeds which are used because they contain silymarin–the powerful part of the herb which does the trick. And doses in the 400 mg's of milk thistle extract supplements seem to be doing the trick, say patients who are reporting on it, taking it twice a day at 200 and 200 minimum. Some studies state you can go higher, if needed. Be careful with its use, as it can lower iron levels to some degree. So we tent to be on a small amount of iron supplementation when taking milk thistle. You can work with your doctor on this.
HO! HO! HO! SEND THE UPDATED REVISION STTM BOOK or Hashimoto's: Taming the Beast TO A FRIEND OR LOVED ONE FOR CHRISTMAS OR THE NEW YEAR! It can be the BEST gift they will ever receive, since they are Patient-to-patient books! laughinggrapepublishing.com/
NOTE: if you are reading this via the email notification, and you want to comment on it, you'll need to click on the title of this blog post to take you directly to the blog post. Then scroll down to comment. For those reading this on the actual blog, sign up to the left under the links.
Important notes: All the information on this website is copyrighted. STTM is an information-only site based on what many patients worldwide have reported in their treatment and wisdom over the years. This is not to be taken as personal medical advice, nor to replace a relationship with your doctor. By reading this information-only website, you take full responsibility for what you choose to do with this website's information or outcomes. See the Disclaimer and Terms of Use.