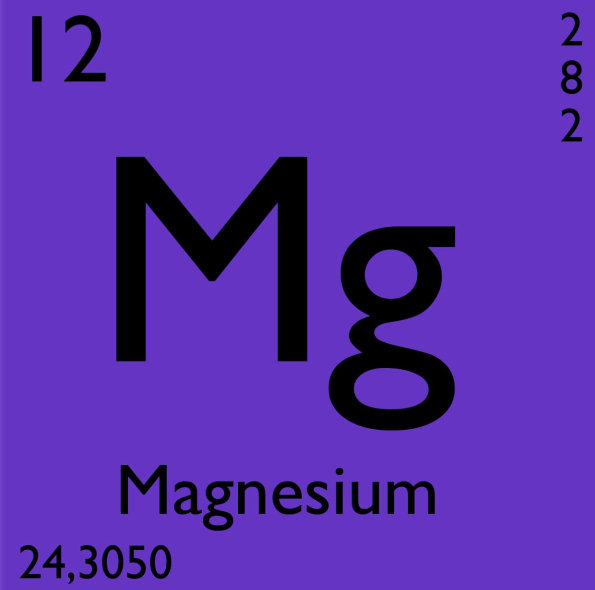 Though this post was written several years ago, it's information is applicable even to this day and time and has been updated.
****************
I am blown away by the magnitude of what I have discovered just recently. And this potentially involves YOU.
I had several labs done just to keep track of how I stood in several areas. One was RBC Magnesium. "RBC" (red blood cell) measures the intracellular levels of magnesium–supposedly a more accurate picture than a "serum" measurement of your magnesium, which only measures 1% (and sadly, most doctors only measure your serum levels). i.e. even if your serum measurement was normal, your cellular levels may NOT be.
And my result?? My RBC magnesium measured at the bottom, very bottom, of the range. I was shocked. I eat healthy, and have been giving myself liquid minerals off and on for awhile. But clearly, I have been unable to raise my magnesium level. When I tried to raise my supplementation, I'd have to runnnn to the bathroom.
So I opened a book that a good friend gave me: Transdermal Magnesium Therapy by Mark Sircus, OMD. And I am blown away. Here is what I have learned, and YOU may need to as well:
Magnesium Deficiency
Affects at least 7 out of 10 reading this
Can be there even if you feel well (me); will be there if you have mal-absorption (think gluten issues)
Is common with diabetes, liver disease, and if you take or eat a lot of calcium
Is especially problematic if you drink alcohol, sodas, caffeine and excess sugar, have a stressful life, sweat a lot, or take birth control pills
Increases your risk of heart disease, strokes, muscles problems, cancer and many other illnesses
Is common in a stressful life (and especially so if you have adrenal fatigue/low cortisol, or you are a Type A personality)
Can be even worse than a serum lab test reveals
Is found in someone like me who eats right!!
How a deficiency of magnesium affects you
Can cause heart disease (and exacerbates my Mitral Valve Prolapse), plus strokes
Promotes tooth decay, muscle cramping (me for over a decade)
Lowers your immune system strength, energy levels, metabolism
Increases blood pressure (mine has risen at the same time I've noticed leg cramps…hmmmm)
Decreases your body's ability to use Vit. C and E
Lowers the production, function and transport of insulin
Causes an increase of toxins and acid in your body (think cigarettes, radiation, toxins in food/water/air)
Makes you susceptible to host of diseases and conditions
Can cause tinnitus in the ears
Why you need higher levels of magnesium
Helps the metabolism of carbs, fats and amino acids and influences 325 enzymes
Counteracts and regulates the influence of calcium, which can harm you if too much
Is required for the body to produce and store energy (just like desiccated thyroid)
Calms the brain
Removes toxins along with Vit. C
Increases the efficiency of white blood cells (your immune system)
Helps prevent cancer and slows down the course of cancer (along with zinc and selenium!)
Can raise testosterone levels in men (and with zinc)
Relieves pain! (important news for those with arthritis or other pain issues)
Does the opposite of what is listed above about how deficiencies affect you
Is nearly miraculous for the depth and scope of its application
Saves billions of dollars as well as millions of lives
How will I treat my own low magnesium??
After confirming my situation via the RBC Magnesium lab test, I know I can't improve it with oral supplements. The amount I would need simply causes diarrhea.
Instead, I am following the information I've read in this book and heard about from others: the use of "magnesium oil", which is magnesium chloride, and I'll be rubbing it on my skin and following the information on how much. That is apparently the best way to give myself enough magnesium. I have personally ordered the Ancient Minerals brand–found it on the net. I may also use magnesium salts in water, soaking my feet in it. I plan on making sure my husband is tested, as I strongly suspect he is low as a diabetic with digestive issues.
(Update: I eventually stopped liking the stinging feeling that the magnesium oil did to my skin, and I switched to Natural Calm powder in my morning drink…then later to other forms of supplemental magnesium!)
Yes, I feel really good with my natural desiccated thyroid in the treatment of my hypothyroid. But I want to be healthy in all areas, and this is one that looks important to me. (Thanks Stephanie)
Important notes: All the information on this website is copyrighted. STTM is an information-only site based on what many patients worldwide have reported in their treatment and wisdom over the years. This is not to be taken as personal medical advice, nor to replace a relationship with your doctor. By reading this information-only website, you take full responsibility for what you choose to do with this website's information or outcomes. See the Disclaimer and Terms of Use.