(Monday April 5th Postscript to my blog post below: One of the patients interviewed by this reporter states the following: The report left the impression that we (desiccated thyroid users) are a teeny little group on the fringes of medicine, rather than a ground swell of well researched patients trying to improve our health (and every aspect of our lives) with rational, common sense alternatives. We are still voices crying in the wilderness, and ignored by the mainstream medical professionals. C'est la vie.)
Finally.
After years of near-complete silence by the mass media about the profound 60-year medical scandal of T4-only treatment like Synthroid, as well as lives changed due to natural desiccated thyroid, we have some progress.
A few weeks ago, I was contacted by health reporter Pauline Dakin of CBC (Canadian Broadcasting Corporation) Radio. She was preparing a report on thyroid treatment and desiccated thyroid, asking for names of Canadian patients and doctors who might speak of their own experiences. Among others, I got her in touch with Canadian thyroid patient Theresa Roberts, who has reminded me of this report.
And, Pauline Dakin's report on desiccated thyroid will be presented TODAY, Easter Sunday, on CBC Radio One on "The World This Weekend" at 6:00 pm Eastern Time (5 pm Central, 4 pm Mountain and 3 pm Pacific). It's a comprehensive 1/2 hour news program that airs nationally on weekend evenings and takes an in-depth look at current issues.
And even if you aren't in Canada, you can listen to this program on CBC Radio One live at http://www.cbc.ca/worldthisweekend/ , or you can download the podcast (which may require free subscription).
HIGH FIVE to Pauline Dakin and the Canadian Broadcasting Corporation.
The 60-year use of T4-only medications like Synthroid, Levoxyl, Eltroxin and other brands has NOT worked for hundreds of millions worldwide, resulting in each patient's amount and degree of lingering symptoms of hypothyroidism as well as the added misery of adrenal fatigue.
We have also been bandaided with anti-depressants, statins, pain meds, high blood pressure meds and more, all the while being told by our clueless doctors that we are schizophrenically '"normal" because the also-lousy TSH test says so.
Or, like my own mother, we have been subjected to Electric Shock Therapy because of depression caused by T4 meds and their inadequate treatment. You can read about my mother here.
Stop the Thyroid Madness™!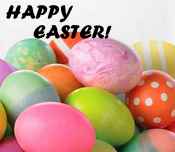 P.S. Sign up for the "newsletter notification" of this blog–see right below the links to the left. Or you can use your RSS feed page.
Important notes: All the information on this website is copyrighted. STTM is an information-only site based on what many patients worldwide have reported in their treatment and wisdom over the years. This is not to be taken as personal medical advice, nor to replace a relationship with your doctor. By reading this information-only website, you take full responsibility for what you choose to do with this website's information or outcomes. See the Disclaimer and Terms of Use.