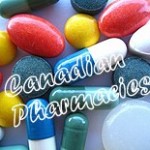 (Though this post was originally written in 2011, it has been updated to the current day and time. Enjoy! At the end of this post, you'll see more updates to read on this topic.)
When the shortages hit the United States for natural desiccated thyroid in 2009, we all had to figure out which way to turn, since the 110-year-old natural desiccated thyroid has been a far, far better treatment for our hypothyroid state than levothyroxine T4-only such as Synthroid, Levoxyl, Eltroxin, Oroxine, etc.
Additionally, Armour thyroid by Forest Labs was reformulated in early 2009, and patients worldwide reported a return of symptoms as well a stress on their adrenals. So patients started an exodus away from Armour.
Luckily, the FDA loosened restrictions and allowed us to order the Canadian brand by Erfa Canada Inc, called simply "Thyroid". Erfa's Thyroid proved to be an excellent desiccated thyroid for most, especially if they raised high enough once again to rid them of symptoms. And since it contains sucrose, patients have been able to do it sublingually–a method which is not necessary for benefits, but is preferred by many.
I gathered a list of known Canadian online pharmacies, which you can view on the Options for Thyroid Treatment page.
And just recently (2010), I sought opinions from patients about the pharmacies they have used:
Universal Drugstore aka Canadian Pharmacy Online: This pharmacy received the greatest kudos from US patients and with the best prices.
Awesome – good prices and fast, friendly service. Will call your drug store and get your Armour script transferred.
Faxed my prescription and it was mailed the next day. I believe it took a week and a few days to arrive to Florida.
Great customer service, easy ordering, and was cheaper than paying the co-pay with my insurance. It takes about 10 to 14 business days to get your prescription, according to the company, but mine came sooner than that and it was the holiday mail rush season!
Rapid service, excellent customer service, email reminders to refill, coupons
They had the best price and were very professional and efficient. My order arrived within ten days.
I paid $43.25 for 200 60 mg pills (2010)
Online forms were easy. I faxed my prescriptions and received my Thyroid in twelve days for $7 shipping
Pharmacies Online:
Easy to register and the customer service was excellent. I faxed my prescription. A pharmacist called me to see if I had any questions. I paid $45.63 including shipping for 100 60mg pills (2010)
Cross Border Pharmacy:
Excellent customer service, great prices, two week arrival from date of order, wish pharmacies here were this good.
Canada Online:
Good experience, prompt (7-10) days service getting my Erfa thyroid
What has been your experience with online Canadian Pharmacies? Do I need to remove any from the Options for Thyroid Treatment for any reason? Do I need to add any?
UPDATES TO ALL THE ABOVE:
Check out how Canadians felt about their healthcare situation as well as thyroid treatment on this October 2015 blog post: https://stopthethyroidmadness.com/2015/10/20/canadian-thyroid-patients/
Though written in Sept, 2014, comments continued through 2016 about BAD batches of Erfa: https://stopthethyroidmadness.com/2014/06/12/part-ii-erfa-canada-says-new-thyroid-pills-are-fine-thyroid-patients-worldwide-exclaim-hog-wash/
****************************************************
Other blog posts worth reading:
Read a guy's email to me about his experience with doctors being afraid of HC, which patients know is safe and WORKS!
Will the FDA be more transparent for thyroid patients on desiccated thyroid with their new initiative?
Listen to the second interview, Episode 9, I had with Dr. John C. Lowe. What a brilliant man!
Important notes: All the information on this website is copyrighted. STTM is an information-only site based on what many patients worldwide have reported in their treatment and wisdom over the years. This is not to be taken as personal medical advice, nor to replace a relationship with your doctor. By reading this information-only website, you take full responsibility for what you choose to do with this website's information or outcomes. See the Disclaimer and Terms of Use.