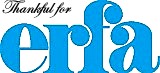 The year of 2009 will long be remembered for two nightmares straight out of Twilight Zone for thyroid patients: 1) Armour desiccated thyroid by Forest Labs was reformulated with patients globally reported a return of symptoms and new frustrating ones, and 2) shortages of all US-made natural desiccated thyroid like Armour, Naturethroid and Westhroid occurred, as well as no more generics thanks to the FDA.
Additionally, as I write this, Naturethroid and Westhroid by RLC Labs are still hard to get–making too slow a return on pharmacy shelves which may not improve until 2010. You can read details and a good summary about this on about.com.
But there's been a silver lining to this situation: Canada's "Thyroid" by Erfa.
Many patients made a switch to this desiccated thyroid product, using online pharmacy websites and their prescriptions from their doctors. And overall, the experience of patients with Erfa's Thyroid has been extremely positive.
I had a wonderful chat this week with Dr. Henri Knafo, the Director of Medical Affairs at Erfa Canada Inc. My first and most important question: Is there enough Thyroid for all your patient customers?? And I got an unequivocal "Yes" from Dr. Knafo. He explained there are no concerns with running out and they have plenty in stock, now and in the future. He stated that if their stock gets low from sudden demand, they can easily get more and quickly.
I also asked: Is shipping timely? Definitely yes, Dr. Knafo stated. But he also qualified that Erfa is overloaded with orders. And though they are keeping up, your prescription order can take time to process. But, he stated "Be Patient. It will arrive!"
What is going on with the FDA and Erfa? He underscored that the FDA is cooperating completely, and they see a good future with the FDA. They are completely tolerant, said Dr. Knafo, because they seem to understand the shortages. Erfa's Thyroid is also completely approved and regulated by Health Canada. As far as the future and the FDA, Dr. Knafo strongly feels that once the FDA is reassured about desiccated thyroid, things will only get better for US patients with brands and availability. He feels that issues with the FDA are far more positive than many thyroid patients and leaders seem to get or want to see.
Do you see changes towards opinion of desiccated thyroid? Definitely, yes. Dr. Knafo recently attended a European medical conference with over 50 specialists and he saw many doctors not satisfied with Synthroid and noticing the better treatment with desiccated thyroid. "It's booming in Europe", he underscored about Erfa and desiccated thyroid "Even Endo's are noticing". He also said that Belgium was experiencing a huge medical trend away from T4 and towards desiccated thyroid.
Why has the cost of Erfa's Thyroid gone up even more than 50%?? His explanation was three-fold: it was first a financial decision, since they have never made much of a profit on desiccated thyroid. Second, Health Canada requires a lot of expensive testing from Erfa on products. And third, since they buy their powdered desiccated thyroid from Europe, an increase in Euros meant they needed to increase the price.
Any final comments? Dr. Knafo clarified: Erfa has been making Thyroid for 30 years and not only will that continue, they will not change the formula. He thinks the sugar in Thyroid is what makes absorption so good, and that will continue as an ingredient just as it is. Nothing will change! To see ingredients of Erfa's Thyroid and other brands, go here.
You can read more about Erfa from my September 2nd post. Thank you to Dr. Knafo for being so candid and informative!
See my post below about my mother, who lived her entire adult life undertreated on T4 with depression and electric shock treatment and had no internet to compare notes. If you have a relative from the past with a similar story, add the story to the Comments.
*HO HO HO! Have a STTM book sent to someone you care about as a CHRISTMAS or HOLIDAY present. A card will be included, and the book will be in an envelope with a red bow!! Save money the more you buy!
Important notes: All the information on this website is copyrighted. STTM is an information-only site based on what many patients worldwide have reported in their treatment and wisdom over the years. This is not to be taken as personal medical advice, nor to replace a relationship with your doctor. By reading this information-only website, you take full responsibility for what you choose to do with this website's information or outcomes. See the Disclaimer and Terms of Use.