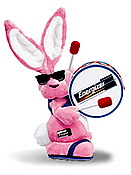 Michelle, 40-or-50-something, came over to my house today to go over some paperwork. I hadn't taken my Armour yet, and I said "Excuse me, I need to pop my thyroid meds under my tongue."
"Oh, I take thyroid meds, too. Synthroid" she explained as she was writing on the papers with her pencil.
Now when I hear something like that, being who I am, I'm like a bear in a china cabinet who suddenly smells honey. So as not to overwhelm, I casually say "Oh, I used be on Synthroid." And after a long pause while we are going over the paperwork, I say "Did you know there's a worldwide patient revolution going on against medications like Synthroid?"
At the point, she raises her head in curiosity.
I then stick my paw in the honey: "You and I and millions have been put on meds like Synthroid and then told we are "normal" because the TSH says so. But all of us have continuing symptoms of hypothyroidism. It's a lousy medication. "
And when I laid out what those continuing symptoms were, her eyes got as big as saucers and she was shaking her head up and down in recognition. "Depression, rising cholesterol and blood pressure, easy weight gain, fatigue, less stamina than others, dry hair and skin, feeling cold, etc", I told her.
And the most profound aspect of Michelle? She lives her life like the Energizer Bunny, going and going and going. She told me she often doesn't get home until 6 pm doing her job, and she clearly has a lot of professional responsibilities.
But does an active Michelle mean that Synthroid works and is just as good a thyroid treatment as desiccated thyroid? You know the answer. She revealed that she's quite tired when she comes home, wishes she had more energy, and still has issues with her weight, even though she lost some when she got on Synthroid.
And reading between the lines, it was clear that Michelle is probably on an anti-depressant, a statin, and a blood pressure medication. And…she clearly has an adrenal problem that's only going to get worse. She has a terrible time falling asleep at night (high cortisol), and is very sensitive to light and noise (high or low cortisol).
Suddenly it dawned on me. I am sitting across hundreds of millions of women, and some men. I am listening to how millions live their lives–making a living, maintaining a home, loving their spouses and children, interacting with people. But underneath it all, it's not a pretty picture. They cope, and they cope again. And they dish out their money for more medications to treat the very symptoms caused by an inferior medication. And as they age, they'll pay each of their millions of prices, just as my mother did, and as I was headed. Energizer bunnies with faulty batteries.
P.S. Barack Obama has a health care reform plan. Will it change the lives of those 50 million with thyroid disease in the US, or will it only continue this T4-only travesty and health care scandal? Are we headed in the same insane direction as the UK when it comes to T4-only? Express your opinion.
Important notes: All the information on this website is copyrighted. STTM is an information-only site based on what many patients worldwide have reported in their treatment and wisdom over the years. This is not to be taken as personal medical advice, nor to replace a relationship with your doctor. By reading this information-only website, you take full responsibility for what you choose to do with this website's information or outcomes. See the Disclaimer and Terms of Use.