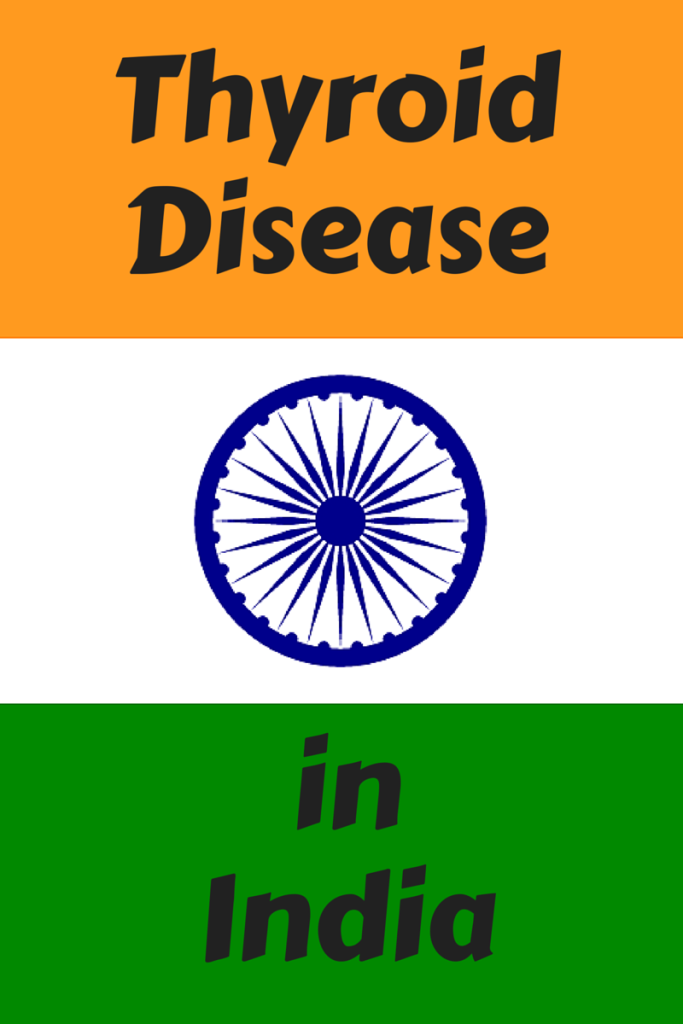 Though this was originally written in 2008, it has been updated to the current date. Enjoy!
In the magazine India Today, it was estimated that there were at least forty million individuals with thyroid disease, according to Dr. Ganapathi Bantwal, faculty member of the Indian Thyroid Society (ITS) and Professor and Head of Department of Endocrinology, St John's Medical College, Bangalore.
He stated that most with thyroid disease are women, and most hypothyroidism is occurring after the birth of a baby, called postpartum hypothyroidism.
Actually, that most with thyroid disease are women is actually true all over the world. And hypothyroidism can occur at other times in one's life, not just after the birth of a baby.
The Indian Thyroid Society wants to observe January as Think Thyroid Month with experts calling thyroid related disorders as the next diabetes to affect the nearly forty million Indians.
India in the News
This article in 2013 from the Daily Mail. states that one in ten people in India suffers from hypothyroidism. Considering the amount of Indian citizens, that's a hefty amount.
Similar to the above article, DNA India underscores that
"undetected cases were significantly higher in Delhi (3.97 %) as compared to other major cities like Mumbai (2.86 %) and Chennai (2.09 %). About 9.61 % of the study population in Delhi had mild thyroid failure, which may lead to hypothyroidism in future."
In 2015, Times of India reported the same number suffering from hypothyroidism.
How is hypothyroidism treated in India?
Sadly, it's treated in the same poor way as everywhere else: with T4-only and the use of the TSH lab test–both which patients report keeps them sick. An example of the emphasis of both is here from the Indian Journal of Endocrinology and Metabolism. But here or there, one can find doctors who prescribe NDT (natural desiccated thyroid).
Does India have a thyroid organization?
One is called the Indian Thyroid Society, which is represented by the website for their peer-reviewed online journal called Thyroid Research and Practice, here. The journal covers "technical and clinical studies related to health, ethical and social issues in field of Thyroidology". Articles with clinical interest and implications are given preference. The Editor in Chief is Dr. Unnikrishnan AG, an Endocrinologist and CEO at Chellaram Diabetes Institute Pune, a not-for-profit Institute, where he heads clinical care, research, education and oversees a philanthropic rural diabetes care program.
i.e. it's not for patients as much as it is for clinicians.
Important notes: All the information on this website is copyrighted. STTM is an information-only site based on what many patients worldwide have reported in their treatment and wisdom over the years. This is not to be taken as personal medical advice, nor to replace a relationship with your doctor. By reading this information-only website, you take full responsibility for what you choose to do with this website's information or outcomes. See the Disclaimer and Terms of Use.