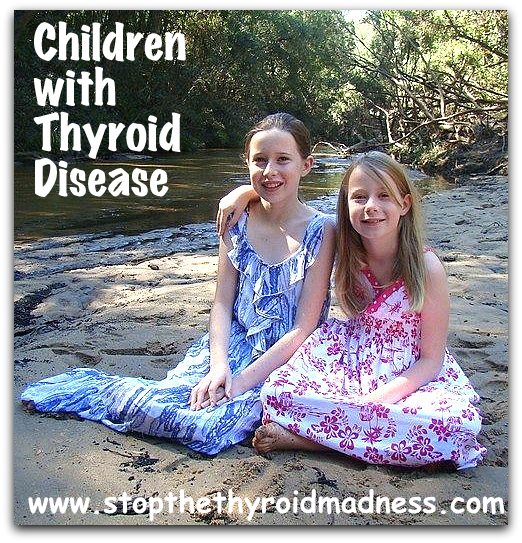 I, Janie Bowthorpe, am lucky. My children grew up to be adults without a thyroid problem or Hashimoto's.
But not all parents and loved ones of children get that lucky. Some children are outright born with a thyroid problem. It's called Congenital hypothyroidism. The Merck Manual states it occurs in about 1 out of 2000-4000 live births. And about 10 to 20% are inherited. The usual reasons involve dysgeneis of the thyroid gland (absence or underdevelopment) or dyshormonogenesis of the thyroid (abnormal thyroid hormone production).
Then comes children who acquire a thyroid problem during their childhood years.
For most children, that acquired problem is Hashimoto's thyroiditis. It's the autoimmune version of hypothyroidism. Symptoms can be similar to adults, such as vacillating between hypo- and hyper- symptoms because of the attack on the thyroid, dry hair, easy fatigue or poor stamina, weight gain for some, or weight loss for others, constipation and more.
I'd like to introduce you to Cindy Kennedy.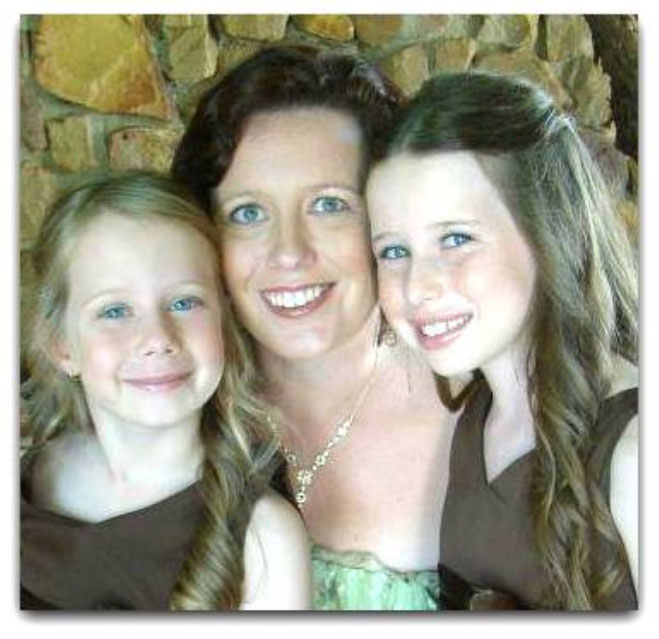 She's a mother of two young children – both of whom have Hashimoto's. She's also the author of Help! My Child Has Hashimoto's and owner of Nutrition Navigator, a Nutritional Medicine Practice in Grafton, NSW of Australia. As a qualified Nutritional Medicine Practitioner as well as a mother, she is passionate about raising awareness in the community on the plight of families living with invisible illness and helping people overcome their autoimmune and thyroid disease. She wrote the following just for readers of Stop the Thyroid Madness….
How doctors may not get it
Aching legs?? Oh they're just growing pains?.
Constipation?? Oh that's normal in children?.
Food intolerances?? She might grow out of it?.
Fatigue?? She's probably just about to have a growth spurt?.
Sound familiar? These were the early warning signs that something wasn't quite right' with our daughter, and the 'excuses' used to fob us off. It wasn't until she ended up in hospital just after her 8th birthday after not passing a bowel movement in over a month that they took my concerns seriously. That's when she was finally diagnosed with Hashimoto's.
How Hashimoto's finally became common
According to Michael Friedman ND, diseases of the thyroid were not common in 1967. However, by 2015, it's one of the most common things in medical practice.1
Hashimoto's is most prevalent between the ages of 45 and 65 years and is more common in women than in men, with female predominance in a ratio of 10:1 to 20:1. Although it is primarily a disease of older women, it can occur in children and is a major cause of nonendemic goiter in children.2
Studies by Hunter et. Al. have estimated rates of hypothyroidism in people younger than 22 to be between 0.113% – 0.135% and they note that these values are at least twice those of previous estimates3 showing a marked increase in frequency as is seen among most autoimmune conditions over the past 50 years.
Children with Hashimoto's
Autoimmune hypothyroidism is still considered relatively uncommon in children, to the point where I had one doctor say to me Oh no, she can't have Hashimoto's – children don't get it. The look on his face was priceless once he checked her notes to see her pathology and medications!
This lack of awareness also extends into the community. While many women have been living with the condition for years, they are often shocked to find out that both of my young daughters, now aged 10 and 13 have it. This lack of awareness has been our biggest hurdle over the past 2 and a half years, as peer support from other families is vital when you are facing a chronic childhood illness. While my girls are fortunate in that they don't have to have daily injections like a diabetic child, they do have to have blood tests at least every 12 weeks, attend a continual onslaught of doctors' appointments, take medications and supplements and live with the many and varied symptoms on a day to day basis.
As with adults, Hashimoto's manifests in a myriad of ways in children. Some have weight gain while others struggle to put weight on. Fatigue, along with joint and muscle pain are common, as is thin, brittle hair and brain fog.
We have been exceptionally fortunate in that we have had full support from both of their schools. We have actively involved their teachers and principals every step of the way to let them know what is going on – especially with regards to school attendance. Other families have turned to homeschooling to provide a more individualized and supportive learning environment for their child.
Finding your new normal as a family
As a family, I think the most important thing is to find your new normal. You need to be able to support their additional needs without fussing too much and smothering them. They still need their independence and to live a normal childhood – just with a few modifications. For our youngest, this means only attending school 4 days a week, so that she can stay home on Wednesdays to rest. For our 13 year old, it means making sure she eats properly, gets adequate exercise, and drinks enough water. Like anyone living with a chronic illness, it's about figuring out their individual needs and catering to them.
A book about Hashimoto's in children
If you would like to know more about autoimmune hypothyroidism in children, feel free to check out my book (available on Amazon http://amzn.to/1MCYAGG). I wrote it to help spread awareness that thyroid disease affects children, and to provide some much needed support to other families walking this journey, It not only tells our story, but I've also tried to include all the tidbits of information I wish we had known at the beginning. All the little things that no-one ever tells you.
Thank you so much to Janie and Stop the Thyroid Madness for allowing me to share my family's story and to help spread the message that hypothyroid kids and their families need support too!

From Janie Bowthorpe of Stop the Thyroid Madness: I strongly recommend her book if you suspect or know your child has Hashimoto's disease.
************************************************************************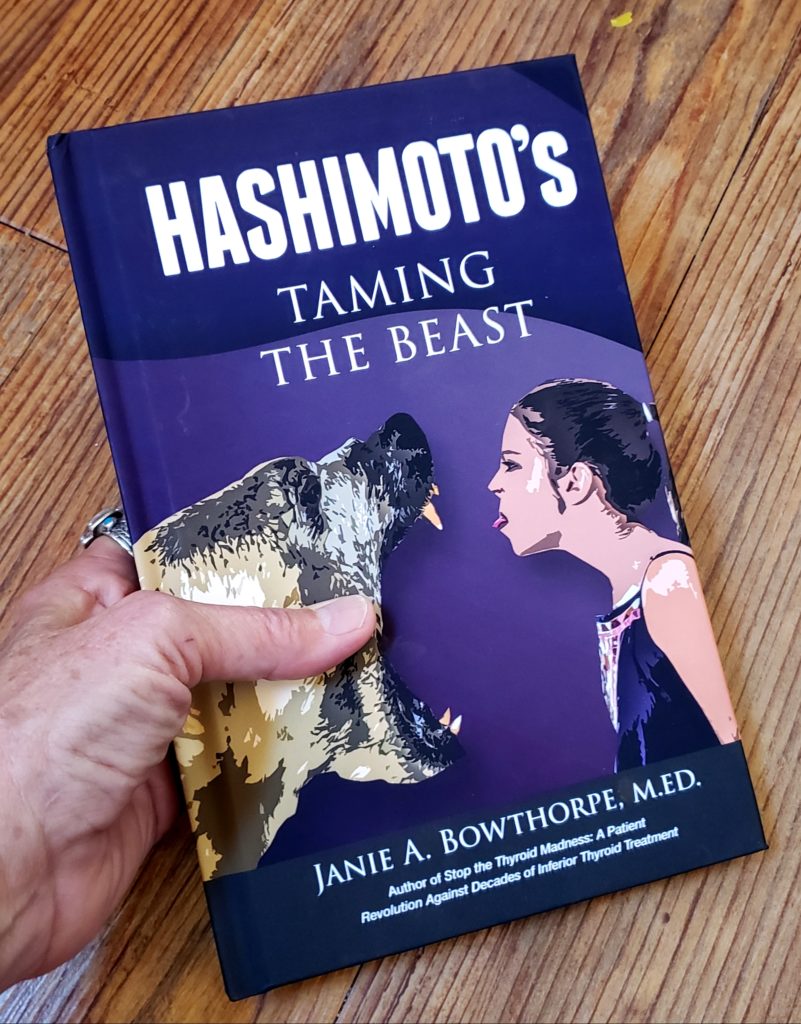 Important note: STTM is an information-only site based on what many patients worldwide have reported in their treatment and wisdom over the years. This is not to be taken as personal medical advice, nor to replace a relationship with your doctor. By reading this information-only website, you take full responsibility for what you choose to do with this website's information or outcomes. See the Disclaimer and Terms of Use.