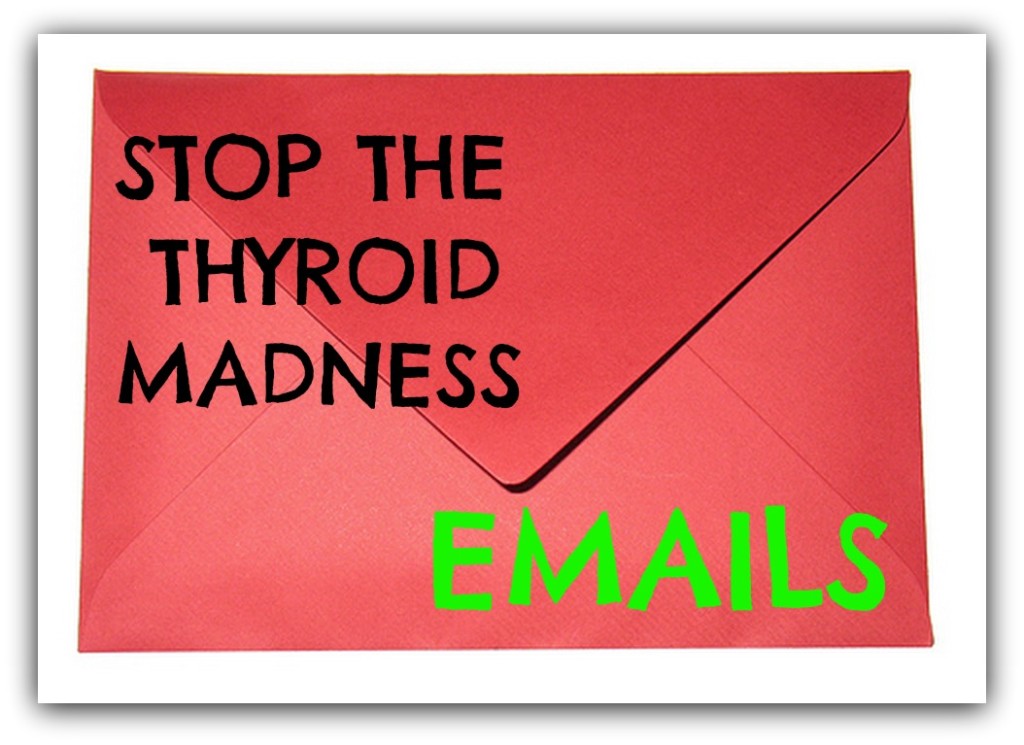 (This page was updated in July 2015! Enjoy!!)
I get a lot of emails, and some are quite heart-wrenching. And though I can't get into email advice and still have time to do what I do, I so appreciate reading what I get.
Here is one from a gal who, after ten successful years of Natural Desiccated Thyroid, was put on Synthroid and went totally downhill! Mental health issues like bi-polar, excess weight gain and more. THIS is why patients have to become knowledgeable (which is what Stop the Thyroid Madness gives you), instead of putting all your eggs in the doctor's basket. And yes, she agreed to let me post this.
Hi Janie,

I just found your website and I'm going to order some copies of your revised STTM book. I'm nearly forty-eight years old. I was diagnosed with hypothyroidism in 1985 shortly after the birth of my first son. My doctor put me on Armour, and for ten years I was fine. When my doctor retired, I transferred my medical records to his son's newly opened practice. His son took me off of Armour and put me on Levothyroxine, although I was having no problems, because he said it's "better". He basically used the same wording you quote on your website, "Armour is 'unreliable', 'inconsistent', 'dangerous', 'outdated'…". Naively, I trusted him.

Since starting Levothyroxine and subsequently, the brand-name Synthroid, I have been diagnosed with the following:

– Morbid obesity (I have gained 100+ pounds in 15 years with no prior history)
– Menstrual problems (heavy, prolonged, painful periods)
– Uterine fibroids
– Bipolar Disorder
– Generalized Anxiety Disorder
– Sleep Apnea
– Posterior Tibial Tendonitis (plantar fascitis)
– Osteoarthritis

I was beginning to believe that I have fibromyalgia and chronic fatigue syndrome!

Without going into a lot more detail, I'm taking nine prescriptions for these health problems. Now I realize that most, if not all, of these "health problems" are actually symptoms of improperly-treated hypothyroidism.

All I can say is, THANK GOD FOR YOUR WEBSITE! I'm going to talk to my doctor and take a copy of your revised STTM book with me. I'm going to make him listen to me. If he won't cooperate, I will transfer my medical records elsewhere. If I can't get any satisfaction from any other doctor in my area, I'm going to take matters into my own hands with the help of your book and website. I talked to my psychiatrist today (to get refills for my meds) about my suspicions — he told me that he believes I could be correct (hmmm — that in itself is quite disturbing).

God bless you Janie — I will remain a "fan" forever and I promise to send you additional follow-up information.
And here's another one from a 24 year old in Australia who badly needed what STTM gives her:
Thank You! As a person who was diagnosed with hypothyroidism when I was sixteen, I've been through the works. I used to be a dancer, singer and a gymnast. All of that has gone by the by, and I am now plagued with debilitating bone problems and white hairs. I have been so confused. Then I was angry. Then I was just depressed. I'm twenty-four. I was sitting around, waiting to die. Then I came across your website. I want to say thank you. Thank you so much for being angry and doing something about it. I can never do anything about my condition. I live in Australia, with one, stupid incompetent doctor at my disposal, which I get in to see every few months at the most. I'm poor, and I have never had a medical practitioner listen to me. So I want to say, please, on my behalf, continue to do what you're doing. Please keep campaigning. So that one day people won't have to suffer from this debilitating disease.
Sometimes being an Activist for the truth of better thyroid treatment is stressful. But emails like the above are what keep me going! So thank you to these two gals for communicating with me and agreeing to let others to see what I get to see. It's all from their hearts.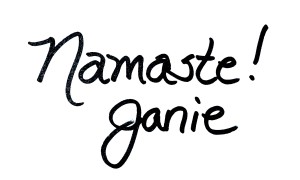 * LAUGHING GRAPE PUBLISHING HAS A NEW FACE (in 2012) and a new book (in 2015). Check them out here: //www.laughinggrapepublishing.com
* Join the STTM Facebook page for tips and inspiration: https://www.facebook.com/StoptheThyroidMadness
Important notes: All the information on this website is copyrighted. STTM is an information-only site based on what many patients worldwide have reported in their treatment and wisdom over the years. This is not to be taken as personal medical advice, nor to replace a relationship with your doctor. By reading this information-only website, you take full responsibility for what you choose to do with this website's information or outcomes. See the Disclaimer and Terms of Use.