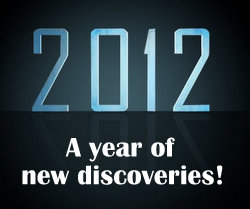 Though this post was written in 2012, it has been updated to the current day and time and it still applicable. Enjoy!
HOW T3, DOSED A CERTAIN WAY, CAN REVERSE YOUR ADRENAL FATIGUE!
UK's Hashimoto's patient Paul Robinson has been a successful T3-only treated patient for more than 13 years, especially because he never did well on either synthetic T4, nor on the combination of T4/T3. And he learned so much about himself that he compiled all the information on T3 dosing in his book called Recovering With T3: My Journey from Hypothyroidism to Good Health Using the T3 Thyroid Hormone.
But what I especially find interesting is how he used T3 to cure his flagging adrenal function rather than HC (hydrocortisone). And here is a short summary of key points. He calls this The Circadian T3 Method, aka the CT3M.
Most of the day's cortisol is made in the last four hours of sleep, which means your adrenals work their hardest during that time. And like any cell in your body which need T3 to function well, so do your adrenal cells…especially during the time they work the hardest.
With the above in mind, it made sense to Paul that if adrenals are struggling with low cortisol, they clearly need T3 in that early morning 4-hour window in order to function better. How did he do it? He moved his first T3 dose to one hour before he would normally wake up, held it for a few weeks to see the results, went earlier another half hour, held it for a few weeks to see the effect…and so on. He obtained a lot of data to ascertain what was happening–urine cortisol, blood pressure, pulse, etc. He found that the time which gave his adrenals the biggest boost, and thus better function, was 3 1/2 hours before he normally wakes up. But he feels that others might find that anywhere in the first three hours of that four hour window, and it's important to move slowly within that area to find the right time for you based on data.
This protocol needs certain supplements, which include high potency B complex, B12, Vit. C, Vit. D and a good multi mineral. He goes into detail in his book.
This protocol would not work if someone has Addison's Disease, Hypopituitary or Diabetes…and may not work if you have pre-Diabetes blood sugar issues. It's blood sugar in the cells that reacts positively with T3.
There is much more detail than the above. And Paul makes it clear that this treatment for adrenal fatigue and proven low cortisol should only be done in your relationship with your doctor. You can read more here on STTM.
UPDATE: many patients have reported that though the CT3M did wonders bringing up the morning cortisol, it didn't help afternoon cortisol at all, and for some, didn't help noon's low cortisol. Yes, there are some who feel it's helped all day, but also a large body who said it only helped morning. So we concluded that though it's great for that low morning, you may have to use other supports for other low cortisol times. Also, the CT3M is excellent to help get off HC! Many are off in a month or less!
SELENIUM, EVEN WITH HIGH RT3, IS A MINERAL YOU NEED!
Check out what thyroid patient Cheryl Alvey has put together about selenium. This is a masterful page!
WHY THYROID PATIENTS NEED HEALTHY LIVER FUNCTION
What happens if your liver isn't healthy? Transportation is less optimal, and the deiodination type 1 will change to type 3, meaning T4 will convert to excess RT3! And guess what can make your liver unhealthy? Continued hypothyroidism, which happens to all too many who are on T4-only medications, or those left undiagnosed due to the TSH. Hypothyroidism is worsened with adrenal problems, and low iron. And liver function can become unhealthy or stressed if you eat poorly You can read more about all this here.
In the meantime, what can one do to promote better liver function? Milk thistle is one highly recommended way by many (use Milk Thistle supps from the seeds to avoid estrogenic affect). Also look into dandelion root /leaf, Sassafras, Burdock, Goldenseal and Yellow Doc root, Red Clover and Echinacea root. Ask someone knowledgeable at your local health food store.
PATIENT YOU-TUBE STTM VIDEOS
See thyroid patient Sam Aliyev's latest YouTube video. If you do one about the message of STTM, let me know and I'll post about it.
**Has STTM benefitted you?? Want to Pay It Forward? Go here.
**Come over to the STTM Facebook page and "Like" it for daily inspiration and information!
Important note: STTM is an information-only site based on what many patients worldwide have reported in their treatment and wisdom over the years. This is not to be taken as personal medical advice, nor to replace a relationship with your doctor. By reading this information-only website, you take full responsibility for what you choose to do with this website's information or outcomes. See the Disclaimer and Terms of Use.