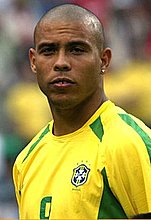 A guy posted about this one of the STTM Facebook groups, and I found it hauntingly familiar. When I was in my early 30's, I was forced to quit my beloved career as a well-trained and talented fitness instructor due to hypothyroid complications causing debilitating dysautomia reactions thanks to T4-only medications. It was very grievous and hard.
But famous Brazilian soccer football player Ronaldo, who was the all-time leading scorer at the 2006 World Cup, has had to retire because the game rules FORBID him from taking the hypothyroid meds he needed, even if they have been the lousy T4-only levothyroxine meds. i.e. the rules see taking thyroid hormones as against the anti-doping rules.
What a shame. He's young, 34 years old, and could have continued with a great career. But you also have to wonder how long he would have lasted at that, because Brazil doctors are still putting people on T4-only medications like so many other clueless doctors around the world.
You can read about it on CNN here. Did you identify with losing a career or hobby thanks to hypothyroidism? What's your story?
****************************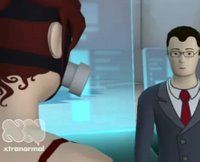 I get really interesting emails from folks, and one arrived last week from Brian, the creator of a YouTube video called Our Holy Miracle of the Infallible TSH Test that he wanted me to view.
I confess that when I first saw it, I thought it was quite bizarre! Wasn't sure what I thought of the humor with the female as she was dressed. But the more I thought about it, I also see it as extremely creative, a good sense of humor, and a pertinent message. In fact, it may strongly appeal to younger folks because of it's intentional hip irreverence. So, go there with an open mind and sense of humor, and you just might like the message as I do and others are! http://www.youtube.com/watch?v=tOb2POQGE6g
Note: if you are reading this via the Blog Notification and want to comment, click on the title of this post, which will take you directly to the blog and where you can leave your comment.
* The hip (cough) Stop the Thyroid Madness t-shirts are slowing running out, so before they do, you can order yours from here.
* Prefer talking one-on-one? You can schedule a paid consultation with Janie at the bottom of this page.
* If STTM has helped you, make a donation to the hosting fees here. The popularity of this site has resulted in much larger fees and your help is very appreciated.
Important notes: All the information on this website is copyrighted. STTM is an information-only site based on what many patients worldwide have reported in their treatment and wisdom over the years. This is not to be taken as personal medical advice, nor to replace a relationship with your doctor. By reading this information-only website, you take full responsibility for what you choose to do with this website's information or outcomes. See the Disclaimer and Terms of Use.