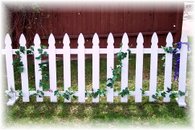 Tonight was a beautiful night to do my aerobic walking. It had poured this afternoon for 30 minutes, so the early evening air was slightly cool and very clean.
And on the last leg of my journey, I stopped and said to Carlin as she was walking out of her front door "Where you have been lately? I haven't seen you out walking with your husband."
Carlin and her husband Clint are probably in their late 70's–both vibrant individuals and frequent walkers in the same area.
"Well", she said wistfully as she glanced down the street I had just walked, "I have to go in Monday for a Pacemaker."
Turns out she has fibrillations and other heart issues, and even walking from her bedroom to her living room can exhaust her. I told her how well my mother-in-law has done with her pacemaker. She told me she'd be in the hospital for at least 3-4 days for the surgery and observation.
And as we were chatting over the low white fence, I couldn't help but notice the scar on her neck–the same scar my own mother had from the removal of her thyroid years ago. And the rest of Carlin's story, and the reality of her story, made me want to punch the nearest electrical pole in disgust.
Carlin's thyroid was removed over 40 years ago. She remembers being on "2 grains of something"–clearly it was desiccated thyroid. And she says she felt really good. But she wasn't on it long, as her doctor removed it and put her levothyroxine over 30 years ago. You know, that "new and modern" T4-only CRAP which doctors fell for like the blind following the blind beginning in the 1960's until today. (The story behind the introduction of T4 onto patients in the early 1960's is in Chapter One of the STTM book)
So I knew. Her heart troubles could be one of the many side effects of the inferior treatment of T4-only medications (which also include Synthroid, Levoxyl, Eltroxin, Oroxine…all of them). My own mother suffered the same fate while on Synthroid her entire life. And patients chat about this all the time on thyroid groups–heart issues while on T4.
I started probing. She has had issues with high blood pressure. Another typical side effect of the crap T4-only medication, and which is removed with desiccated thyroid. She has had issues with depression–another typical side effect of the crap T4-only medication, and which is removed with desiccated thyroid. She talked bitterly about the slew of medications she's had to be on for years to counter all her problems, and which had given her bad side effects.
And the next worse thing she told me? She had acid reflux so bad a few years ago that they did surgery on her stomach. She had surgery for a condition which is VERY common with thyroid patients who are on T4 meds–low stomach acid from a lower metabolism, which causes acid reflux. i.e. a symptom of continued hypothyroidism which is CORRECTED when on desiccated thyroid.
It was hard to contain myself. Here was this vibrant, life-loving, intelligent woman who has been on T4-only for over 30 years and has endured health problems, surgeries, side effects from all sorts of money-grubbing pharmaceutical pills, and now, has to go in Monday for a pacemaker. And in all probability, most of what she has gone though could have been prevented if some doctor had been WISE enough to keep this woman on desiccated thyroid.
I am livid and sick to my stomach.
****************************
Are you chewing up your Armour or Naturethroid? It will make the treatment far better, as it will release the desiccated thyroid from the excess cellulose. If you are on compounded, you need to tell the pharmacist to stop using cellulose as a filler. On Erfa? You can do it sublingually.
If you are reading this right on STTM's blog, and would like to be notified of each blog post, just sign up to the left and under the links.
Have you done labs and found yourself with high RT3? Get off Selenium for the time being, as it can help convert T4 to the RT3 along with the other reasons you make too much.
Want to spread the word about far better treatment? T-shirts and bumper stickers are here.
Important notes: All the information on this website is copyrighted. STTM is an information-only site based on what many patients worldwide have reported in their treatment and wisdom over the years. This is not to be taken as personal medical advice, nor to replace a relationship with your doctor. By reading this information-only website, you take full responsibility for what you choose to do with this website's information or outcomes. See the Disclaimer and Terms of Use.