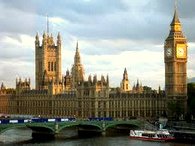 I have lived in the United States my entire life.
And there are other countries I have felt were similar to my own as far as being modern, forward-thinking, and intelligent. The United Kingdom is one.
But there is one area in the UK that is as close to the Dark Ages as it gets: the treatment of all forms and degrees of hypothyroidism.
Because of the British Thyroid Association (BTA) and the Royal College of Physicians (RCP) 'guidance' on the Diagnosis and Management of Primary Hypothyroidism, most UK doctors refuse to prescribe any form of T3, whether adding synthetic T3 to one's T4, or using natural desiccated thyroid, either because they have fallen in line like ducks in a row, or they fear for their job.
Why? Because "overwhelming evidence supports the use of Thyroxine (T4) alone in the treatment of hypothyroidism, and we do not recommend the prescribing of additional Triiodothyronine (T3) in any presently available formulation, including natural thyroid extract, as it is inconsistent with normal physiology, has not been scientifically proven to be of any benefit to patients, and may be harmful".
Anybody puking yet??
And, says thyroid patient advocate Sheila Turner of TPA-UK, "never has the RCP, BTA produced any of the 'overwhelming evidence' they claim as supporting the use of T4-only, even though they have been asked to do so on numerous occasions. Overwhelming evidence supports the use of synthetic T4/T3 and natural thyroid extract."
And don't think it won't happen where YOU live. Stupidity can abound.
What to do about it?? Answer a short questionnaire, created by Sheila and TPA-UK, which is for those with symptoms of hypothyroidism when treated with T4-only, who then tried a T3 thyroid hormone product with success. "The results of this questionnaire will enable us to create the first 'World-wide Register of Counterexamples to Levothyroxine (T4) – only therapy'", underscores Sheila. "The objective is to draw attention to the dire need for an urgent re-examination of the existing protocol for the diagnosis and management of the symptoms of hypothyroidism."
Don't wait until stupidity and narrow-mindedness comes to where you live, as it also has in the country of Columbia, where Cynomel (T3) was retired more than 10 years now. Give this a voice NOW to head it off at the pass.
P.S. While you are at it, sign up with Dr. Skinner's World Thyroid Register.
*****************************************
The STTM patient-to-patient website needs your help! I had to move the website to a far larger server in order to handle the immense amount of visits this site gets. And a larger server means higher yearly costs to host it. I can't do it alone, as my money tree was killed by pine beetles and my husband won't tell me what his Swiss Bank Account number is. So your donations can help keep Stop the Thyroid Madness up and running for yourself and other patients just like you! If you appreciate STTM, please go here to make a donation to the hosting fees. I do not get it! The hosting company does.
The large size STTM t-shirts are now gone. If you can wear an X-large or XX-large and want to spread the word to others, go here. And the bumper stickers REALLY catch attention!! I am stopped in parking lots because of mine. YOU could change someone's life!
The Contact Me page on STTM hasn't been working for weeks. And I didn't know it. 🙁 But it's fixed now. Remember: it's not to ask questions about your personal treatment. Those need to go here.
The STTM book helps in your doctor's office. Have brain fog? Many patients are telling me they take the book right in the office, bookmarked. I can't promise how your doctor will respond, but it's been positive for most when a book is referred to right in front of the doc. I hope it helps you, too. P.S. Only books ordered directly from the publishing company get a bookmark of updated info. That's also true if you have a book sent to a relative or friend.
Important notes: All the information on this website is copyrighted. STTM is an information-only site based on what many patients worldwide have reported in their treatment and wisdom over the years. This is not to be taken as personal medical advice, nor to replace a relationship with your doctor. By reading this information-only website, you take full responsibility for what you choose to do with this website's information or outcomes. See the Disclaimer and Terms of Use.