(Side note: I feel so stupid. If you have signed up to receive notification of STTM's blog posts (see signup on left below links), I have inadvertently failed to check a particular box for the emails to go out. I won't make that mistake again. See the two posts below, which you weren't notified about when they came out. )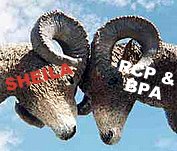 I recently chatted with Sheila Turner, a thyroid patient advocate in the UK who runs the website Thyroid Patient Advocacy–United Kingdom.
And she has become absolutely disgusted at what is happening in the UK–disgusted enough to stop being polite and to ask direct and pointed questions on the home page of her TPA-UK website.
What spurred her tough new stand? Says Sheila, "The RCP (Royal College of Physicians), BTA (British Thyroid Association) et al are doing everything they can to boycott all T3 containing products and their latest 'Statement' on the diagnosis and management of primary hypothyroidism is banning general practitioners from prescribing T3 at all.".
And, explains Sheila, it's gotten to the point where most any General Practitioner is completely afraid to prescribe T3 or any T3-containing product like natural desiccated thyroid for fear of being reported. "The ONLY people allowed to recommend that T3 be prescribed are "accredited endocrinologists", says Sheila. (And how many patients have experienced how close minded Endo's can be towards desiccated thyroid.)
And here are her brilliant, in-your-face questions with links, which are pertinent for ALL of us, whether in the UK or not:
I appreciate the tough stand Sheila is taking. We HAVE to take a strong stand in light of the worldwide ignorance about 60 years of patient suffering on T4 meds like Synthroid, Eltroxin et al, about better treatment with natural desiccated thyroid and T3 products, and about the lousy TSH lab test!
In fact, in light of practically NO mass media attention to this huge worldwide thyroid treatment scandal, we have to shout it wherever we can and hope that some WISE reporter or media personality gets this and will shine a media light at the idiocy going on out there towards thyroid patients. Stop the Thyroid Madness!™

Important notes: All the information on this website is copyrighted. STTM is an information-only site based on what many patients worldwide have reported in their treatment and wisdom over the years. This is not to be taken as personal medical advice, nor to replace a relationship with your doctor. By reading this information-only website, you take full responsibility for what you choose to do with this website's information or outcomes. See the Disclaimer and Terms of Use.