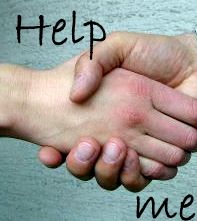 Let me tell you, there are a LOT of individuals–those I know and those I don't–who give their blood, sweat and tears to help thyroid patients with feedback and information to help them feel better in their treatment, and with no notoriety that I or a few others get. i.e they do what they do without a huge or far-reaching website like STTM, or a well-known blog, or a popular book, or other ways a few of us get well-known.
And in my mind, these individuals deserve praise and recognition. They are just as important in their direct one-on-one influence and helpfulness as those of us who gained public recognition.

There are many who voluntarily helped others in the last few years who aren't as active anymore, but still deserve praise.
And there are many other individuals who own, moderate, or give helpful feedback to patients on forums and yahoo groups I could mention, but I don't know their names or am just drawing a distracted holiday blank. I also noticed several thyroid cancer groups.
So, if you want to recognize an individual who has helped you and others but is less publicly well known, use the Comments below and give 1) their name, 2) what group or forum if applicable, and 3) specifically how they helped you on your path in finding a much better thyroid treatment protocol and good health.
Important notes: All the information on this website is copyrighted. STTM is an information-only site based on what many patients worldwide have reported in their treatment and wisdom over the years. This is not to be taken as personal medical advice, nor to replace a relationship with your doctor. By reading this information-only website, you take full responsibility for what you choose to do with this website's information or outcomes. See the Disclaimer and Terms of Use.