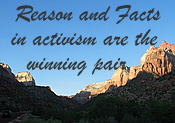 If you have been keeping up with my posts, you'll know that thyroid patients have been facing a shortage of desiccated thyroid for many weeks, probably due to sharp increased demand i.e. thyroid patients have been finding out how lousy T4-only treatment like Synthroid has been for them, and how much better desiccated thyroid is.
That demand became especially true after a reformulation of Armour by Forest Labs in 2009 drove patients to RLC's Naturethroid and Westhroid. The "new" Armour caused a return of hypo symptoms plus new maddening ones, including palpitations and sleep problems never seen before. As Julia Roberts said in the 1990 movie Pretty Woman: Big mistake, Big, Huge.
In addition, it didn't help when Time Cap Labs, a pharmaceutical which made plenty of desiccated thyroid for other pharmaceuticals, stopped production after being contacted by the FDA. This action was probably in line with their aims to make long-term unapproved drugs become approved, even if the timing was incredibly stupid.
As all the above was happening, panic ensued!
We've heard all varieties of negative presumptions from thyroid patients about what caused the shortage, including an FDA conspiracy and an overt belief that desiccated thyroid is about to be removed. Patients have threatened law suits, blamed pharmaceuticals, and/or sent numerous letters to FDA pleading to keep desiccated thyroid as if it was to be gone tomorrow. Even I, at first, fell in line wondering about the FDA.
But it started to dawn on me, as it has others, than we have been jumping the gun, not giving enough emphasis to facts and reason.
And finally, facts and reason are starting to appear on blogs and groups:
1) Yes, Forest Labs, the makers of Armour, and RLC, the makers of Naturethroid and Westhroid, state they have not been contacted by the FDA. We have no reason to disbelieve them!
2) Yes, RLC is working hard to catch up, as is American Laboratories, both state. We also have no reason to disbelieve them!
3) Yes, thyroid patients who know the superiority of desiccated thyroid have always been there to support them. Glad to see that recognition in blog and group postings.
4) Yes, as health writer Mary Shomon has stated, information-gathering, brainstorming, and communicating with our doctors is a good thing to be doing. That is contrary to making panicky negative predictions about desiccated thyroid, rallying for law suits, and feeding ideas to the FDA that may not be there in the first place.
5) Yes, we need to put energy in letting the world know about the superiority of desiccated thyroid treatment in our lives. That is where our power lies in the face of clueless Endocrinologists and their equally-clueless medical boards like AACE.
6) Yes, we need to listen to and support the pharmaceuticals and laboratories which give us the desiccated thyroid we need. It's they who have to walk the line with the FDA. Let's listen to their cautions and support them.
Strangely, there are still misconceptions being reported by patient blogs and posts:
1) That we don't know what caused the shortage. But we do! Demand is as logical as it gets. All of us have succeeded in getting the word out! That is exactly why I created STTM in the first place! And by emails I get every week, it's clear that it's been working.
2) That groups like the Coalition for Desiccated Thyroid (CDT) have a wait-and-see attitude. That is as silly as saying STTM wants to ban T4 or encourages self-treatment. There are simply some thyroid patients who don't agree with the extreme panic and negative presumptions that have been going on, and want more reason in our pro-activity! Patients have been encouraged to spread the word in any way possible about the superiority of desiccated thyroid and how it's changed lives, NOT to feed dire negative predictions which only end up giving ideas we don't want to give! You are most welcome to join the Coalition above in addition to other groups.
Good for patients and advocates alike for putting more reason and fact in this situation.
I'm also glad to see some strategic, pro-active behind-the-scenes work going on as a just-in-case line of activism. That is the way it should have always been–a plan for action "just in case", not dire predictions and fear mongering as if it all WAS going to happen.
We'll get through this, folks. Here are options for thyroid treatment in the meantime. And if you want to talk to other patients, join our thyroid patient Community Call this Friday. Details are found in the September 7th blog post.
Important notes: All the information on this website is copyrighted. STTM is an information-only site based on what many patients worldwide have reported in their treatment and wisdom over the years. This is not to be taken as personal medical advice, nor to replace a relationship with your doctor. By reading this information-only website, you take full responsibility for what you choose to do with this website's information or outcomes. See the Disclaimer and Terms of Use.