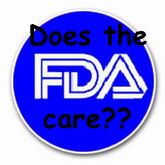 I have been receiving emails this afternoon from concerned patients about the latest blog post by health writer Mary Shomon. Her post states that Major Pharmaceuticals has received a notice from the FDA to stop making desiccated thyroid. And Shomon questions: is this the beginning of the end?
I think it's important to mention something that I remember reading, but can't right now put my finger on, that the FDA can stop production of desiccated thyroid if a company has started making it AFTER the FDA came into existence, and require it to file a New Drug Application, since it is "new" to that company. Forest Labs and RLC do not fall in that classification. They were around before the FDA came into existence.
I did find this article about Morphine, which implies that as long as a drug (like desiccated thyroid) has not changed since it's inception, it can avoid the New Drug status. It states:
Under a grandfather clause, a drug marketed prior to the 1938 Federal Food, Drug, and Cosmetic Act, and labeled with the same conditions of use as prior to the Act, was not considered a new drug. These drugs did not require an approved new drug application, but many thought tacit FDA approval was implied. It's the drug company's burden to prove an assertion that its product is grandfathered. But FDA believes few drugs are entitled to grandfather status because many differ from previous versions in some respect (e.g., formulation, strength, dosage form, route, indications, intended population).
The above statement makes you pause about Armour, which WAS changed by Forest Labs. But I'm not at all sure RLC's desiccated thyroid has changed at all, which can be good news for all of us.
Check out page 332 of Good Manufacturing Processes for Pharmaceuticals by Joseph D. Nally which also outlines the above issue of grandfathered drugs.
All in all, it's downright MADDENING and INEXCUSABLE how the FDA would tell these generic pharmaceuticals–Major and Time-Cap Labs, to stop producing the medication when we already have a shortage.
Here is what the FDA states in their 2006 Compliance Manual, Section 7132c.02 titled Marketed New Drugs Without Approved NDA's and under A: Reason for This Guidance, please note what I have italicized in their statement:
Manufacturers of drugs that lack required approval, including those that are not marketed in accordance with an OTC drug monograph, have not provided FDA with evidence demonstrating that their products are safe and effective, and so we have an interest in taking steps to either encourage the manufacturers of these products to obtain the required evidence and comply with the approval provisions of the Federal Food, Drug, and Cosmetic Act (the Act) or remove the products from the market. We want to achieve these goals without adversely affecting public health, imposing undue burdens on consumers, or unnecessarily disrupting the market.
To the contrary, the FDA has IN FACT adversely affected public health and has imposed undue burdens on consumers by these ridiculous actions!! A large body of those now on desiccated thyroid will tell you that being on anything BUT desiccated thyroid ruins their health and well-being. I am one.
Under III. FDA's Enforcement Policy, they define two areas of concern: drugs with potential safety risks, and drugs that lack evidence of effectiveness. You and I know very well that the latter has been stated ad nauseum by the FDA and certain individuals, and yet THE EVIDENCE IS IN HUNDREDS OF THOUSANDS OF US who have switched to desiccated thyroid is ignored, as it the continuing symptoms representing lack of effectiveness in T4 meds!
You can continue reading this FDA Guidance policy and use the Comments to see what hits you, as well.
I have compiled the above fairly quickly, so if I have left anything out, or you can offer more clarification, use the Comments.
P.S. A recommendation: if you are very optimal on your current desicccated thyroid, I would recommend trying to decrease your dose every other day. For example. 4 grains, 3 1/2 grains, 4 grains, 3 1/2 grains, etc. Not everyone can do this, but if you can, it will help draw out the amount of desiccated thyroid you do have without adversely affecting you. Again, this may only work for those who are quite optimal, and without adrenal fatigue or other issues.
*Want to be informed about these posts? Curious what's on Janie's mind? Use the Notifications on the left at the bottom of the links.
Important notes: All the information on this website is copyrighted. STTM is an information-only site based on what many patients worldwide have reported in their treatment and wisdom over the years. This is not to be taken as personal medical advice, nor to replace a relationship with your doctor. By reading this information-only website, you take full responsibility for what you choose to do with this website's information or outcomes. See the Disclaimer and Terms of Use.