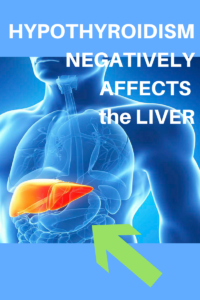 Though this page was originally written in 2009, it's been updated to the current day and time. Time does not change that your liver "may" be negatively effected by being on nothing but T4-only meds, or even being underdosed on NDT or T3. This is not a diagnosis–just information.  ~Janie, thyroid patient and site creator
I've been noticing several articles coming out about a strong association between hypothyroidism and a twice the risk of liver disease and problems, especially in females.
And then it dawned on me: another strong reason patients end up up playing basketball with their trash cans using bottles of Synthroid, Levoxyl, Levothroxine or Eltroxin, and being replaced with a working desiccated thyroid or T4/T3, or T3.
In other words, continued hypothyroidism (which being on T4-only meds has promoted, say patients for years) and undiagnosed hypothyroidism (because of the inadequacy of the TSH lab test) can 'potentially' promote the development of nonalcoholic steatohepatitis, a more severe Fatty Liver disease, if these articles are right. The next progression is liver cancer, aka hepatocellular carcinoma (HCC).
Even worse, the study revealed that women who had been hypothyroid for more than 10 years had a threefold higher risk of liver cancer compared to women without a history of thyroid disorders. This will make you pause when you consider how many reports there are of patients having hypothyroid symptoms for YEARS with a normal TSH…and a clueless, TSH-worshipping doctor.
And if reading this bores you, understand that your liver is a HIGHLY important gland that you can't live without. It plays a key role in detoxifying the toxins you ingest and breath in daily (including smoking), besides being a major fat burner. Make the liver diseased, and you become a breeding ground for toxins, the rise of other diseases…then death.
The solution? Patients are running from TSH and T4-only doctors, finding a doctor to put them on a working desiccated thyroid, or T4/T3, or T3, and avoiding the most common mistakes of dosing.
P.S. The original report came out in the May journal issue of Hepatology (the latter is now non-working–here's the correct place it was to go.) (published by John Wiley & Sons on behalf of the American Association for the Study of Liver Diseases). Similar results were also reported in the Journal of Gastroenterology and Hepatology 2005.
Want to be informed about my blog posts? Curious what I'm ranting about? Just use the Notifications at the bottom right of any page to sign up.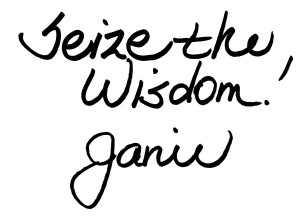 Important note: STTM is an information-only site based on what many patients worldwide have reported in their treatment and wisdom over the years. This is not to be taken as personal medical advice, nor to replace a relationship with your doctor. By reading this information-only website, you take full responsibility for what you choose to do with this website's information or outcomes. See the Disclaimer and Terms of Use.