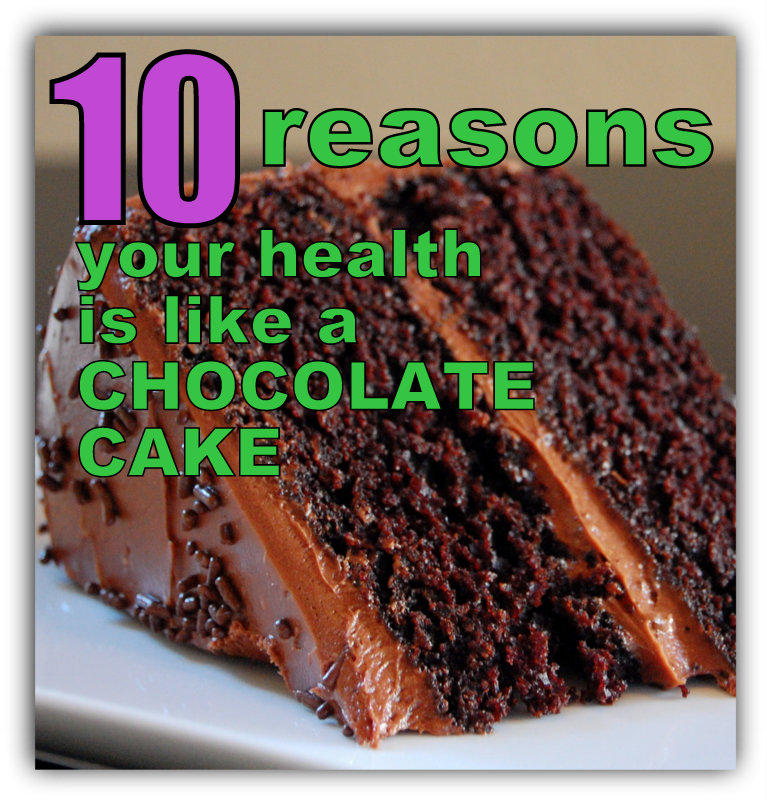 (This post has been updated to the present date and time! Enjoy!)
I frequently bake chocolate cake for birthdays in my family. Of course, part of it is so I can lick the beaters and bowl. **blush** But in my family, we are chocolate lovers. So any cake I bake is THE BEST cake in world.
Why? Because of the combination and/or amounts of several important ingredients that make any cake "great"… by anyone. Leaving out any of those specific ingredients, or putting in too little or too much, could result in a cake less than great.
And your health and feel-goods as a thyroid patient are like a good cake: the combination of ingredients and amounts that you have to get right.
Below are ten healthy "ingredients" to investigate to make sure the "chocolate cake of your life" is great!
1) INGREDIENT: The right amount of thyroid hormone medication
One of the most common mistakes made by patients and their doctors is simply not raising high enough to find the right amount. I have a friend who was stuck on 3 grains of Natural Desiccated Thyroid out of habit. Now 3 grains might be right for some, but it wasn't for her–she continued to have hypothyroid symptoms out of habit. I finally convinced her to talk to her doctor. Labs showed her free T3 was just a few points over mid-range, and having a free T3 towards the top seems to work better for most. That will also push the TSH very low…and without a problem. So she did raise, and it finally did the trick. She now had the perfect chocolate cake of health!
2) INGREDIENT: Optimal B12
Sammy felt like she was doing great on her thyroid meds, but something was off. She had occasionally weakness, a tingling in her fingers, fatigue, and sometimes walking problems. Turns out her B12 levels were not optimal, which can be common for those undiagnosed hypothyroid or on T4-only. She got a B12 test, learned where patients are optimal, and corrected it.
3) INGREDIENT: Optimal iron
Did you know that like most nutrients, being "in range" has nothing to do with anything?? It's "where" you fall that counts. And thyroid patients who've been undiagnosed, undertreated due to being held hostage to the TSH, or treated with T4-only, tend to acquire inadequate levels of iron. Symptoms can include fatigue, depression, weakness, achiness, breathlessness or others. Learn all about iron and where iron is optimal.
4) INGREDIENT: The right amount of stomach acid via ACV or lemon juice
Hypothyroid patients can have low hydrochloric (HCL) stomach acid levels. That not only contributes to acid reflux (yes, reflux can be because of LOW iron), it means you don't absorb nutrients well (including low B12 and iron mentioned above). As a result, it's crucial to give that acid back to yourself. A tablespoon of Apple Cider Vinegar or lemon juice mixed in water and taken twice day helps many. Or try taking Betaine, which is HCL in pill form, or any other quality HCL or digestive product.
5) INGREDIENT: Optimal levels of B-vitamins
Did you know that when you become healthier due to the right thyroid treatment, your demand for B-vitamins can increase? Yessiree. B-vitamins along with CoQ10, help drive the production of your internal cellular energy. Though a variety of foods give B-vitamins, patients will often supplement with a good whole food B-vitamin or one brand or kind of their choice.
6) INGREDIENT: Avoidance of gluten
Now, patient experiences have revealed that not everyone needs to remove gluten from their diet. But a very high percentage of Hashimoto's patients (the autoimmune version of thyroid disease) find they do a great deal better if they do. Why? Gluten can raise one's antibodies, as well as damage your stomach lining and intestines, thus reducing absorption of many key nutrients. If you have Celiac disease, removal of gluten is also important.
7) INGREDIENT: Sex Hormone balance
When your thyroid or adrenals get out of balance, your sex hormones can follow suit, from estrogen dominance to low testosterone. When estrogen dominance occurs, you can feel depression, fatigue, and sore breasts. Low testosterone can equal lower energy and mood. That's why many thyroid patients also treat their hormonal levels, if needed, to feel better.
8) INGREDIENT: Iodine plus other minerals
Turns out that not only are your thyroid hormones in need of iodine to even exist, patients have reported iodine supplementation to help them feel better. Women like using it to rid themselves of fibrocystic breast disease. We do recommend doing on Iodine Loading Test to first see if you need it, though. Most do, but some may not. Other minerals are important too, like magnesium, potassium, sodium and more.
9) INGREDIENT: A good doctor
Yes, we certainly know how hard it can be to find an informed and open-minded doctor. And because of that, some patients are forced to self-treat, and we don't begrudge that choice at all. If you do want to find a better doctor, here's a page to help you do so. It may not always be easy where you live, but can be possible.
10) INGREDIENT: Knowledge
This is where Stop the Thyroid Madness (STTM) comes into play. STTM is the flagship of patient experiences and wisdom, ready for you to absorb all its excellent information and regain your health and well-being again, besides help teach your doctor. There are now TWO STTM books to learn from, too.
P.S. My real chocolate cake: I think cake mixes are just as good as homemade. I use Devils Food Cake a lot, but have used all the varieties for fun. But the icing is ALWAYS homemade: cream one stick butter, add about 4 cups powdered sugar, 1/2 cup cocoa, then cream or half-n-half. Shake in a liberal amount of sea salt. Add two tsp. vanilla. Beat, beat. Taste. Modify as needed. YUM. There are other great icings you can make!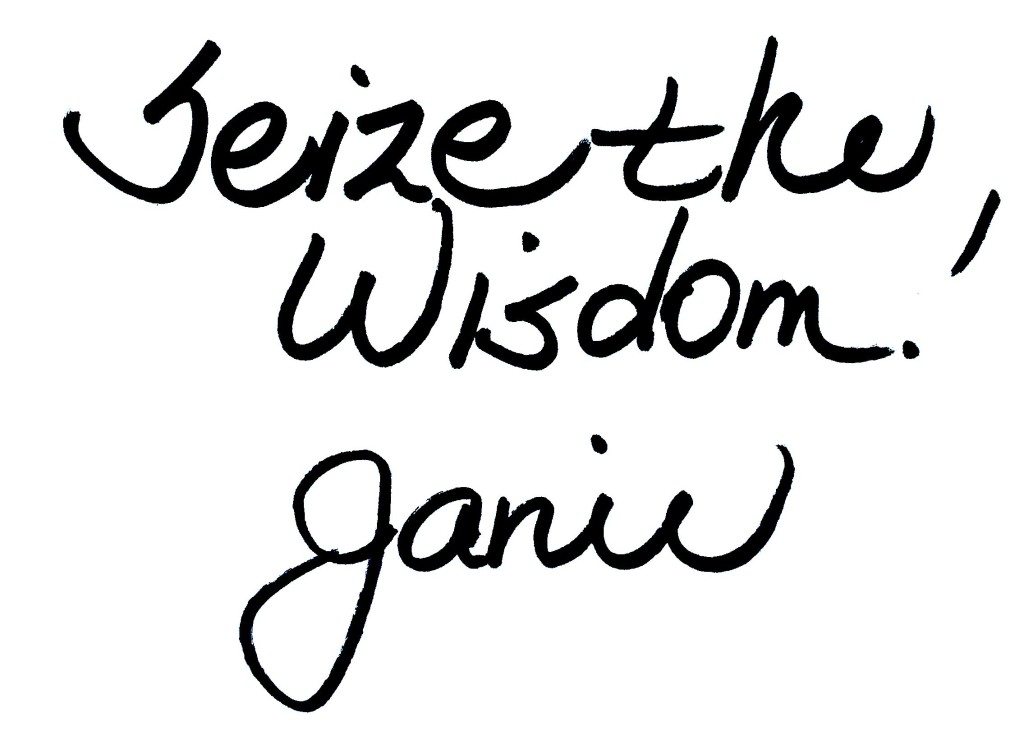 ** Come join the STTM Facebook page for daily inspiration and wisdom!
Important notes: All the information on this website is copyrighted. STTM is an information-only site based on what many patients worldwide have reported in their treatment and wisdom over the years. This is not to be taken as personal medical advice, nor to replace a relationship with your doctor. By reading this information-only website, you take full responsibility for what you choose to do with this website's information or outcomes. See the Disclaimer and Terms of Use.