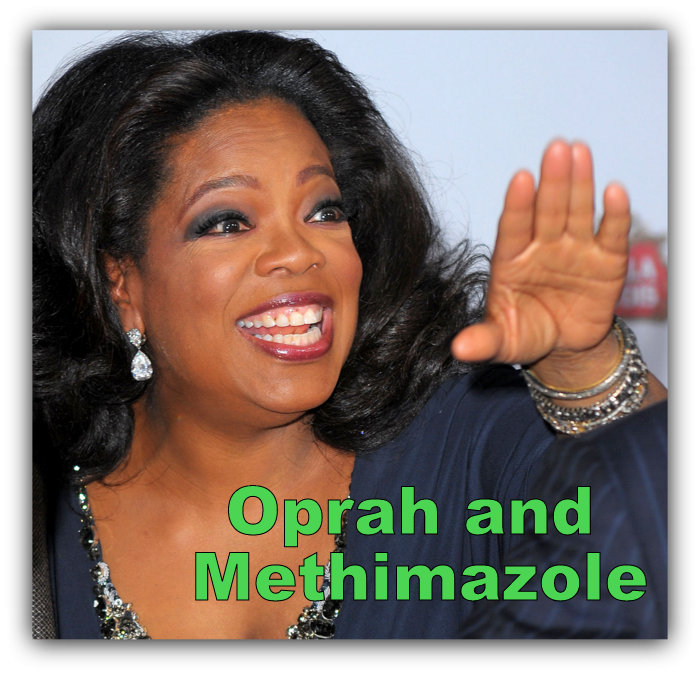 (This page was updated in 2015. Enjoy!)
Oprah admitted in January, 2009, on her Best Life Webcase, that she was on Methimazole (Tapazole) when treating her thyroid problem.
Methimazole is an anti-thyroid drug, often used to treat hyperthyroidism, aka Graves disease, or a toxic multinodular goiter. It's known to inhibit the enzyme thyroperoxidase. In healthy thyroid functioning, this enzyme is made in your thyroid and is an important component in the production of thyroid hormones. But with hyperactivity of the thyroid, it can become a problem.
Oprah may have needed the treatment for Hashimoto's Toxicosis–an autoimmune combination of Hashimotos and Graves. Treatment with Tapazole can be common in treating Hashimoto's Toxicosis. Because of that treatment, she may have then fallen into hypothyroidism, since there was mention of a 20 lb weight gain, exhaustion and depression—common symptoms of hypothyroidism.
We don't know much else, but it's too bad this issue by such a well known celebrity didn't move her into more discussion about better thyroid treatment with Natural Desiccated Thyroid or T3 in one's treatment, especially when so many lives have suffered due to the medical practitioner love-affair with Synthroid and other T4-only medications. Many of us were highly disappointed.
Anybody had Hashi's Toxicosis and treated with Tapazole? What's your experience with Methimazole (Tapazole)?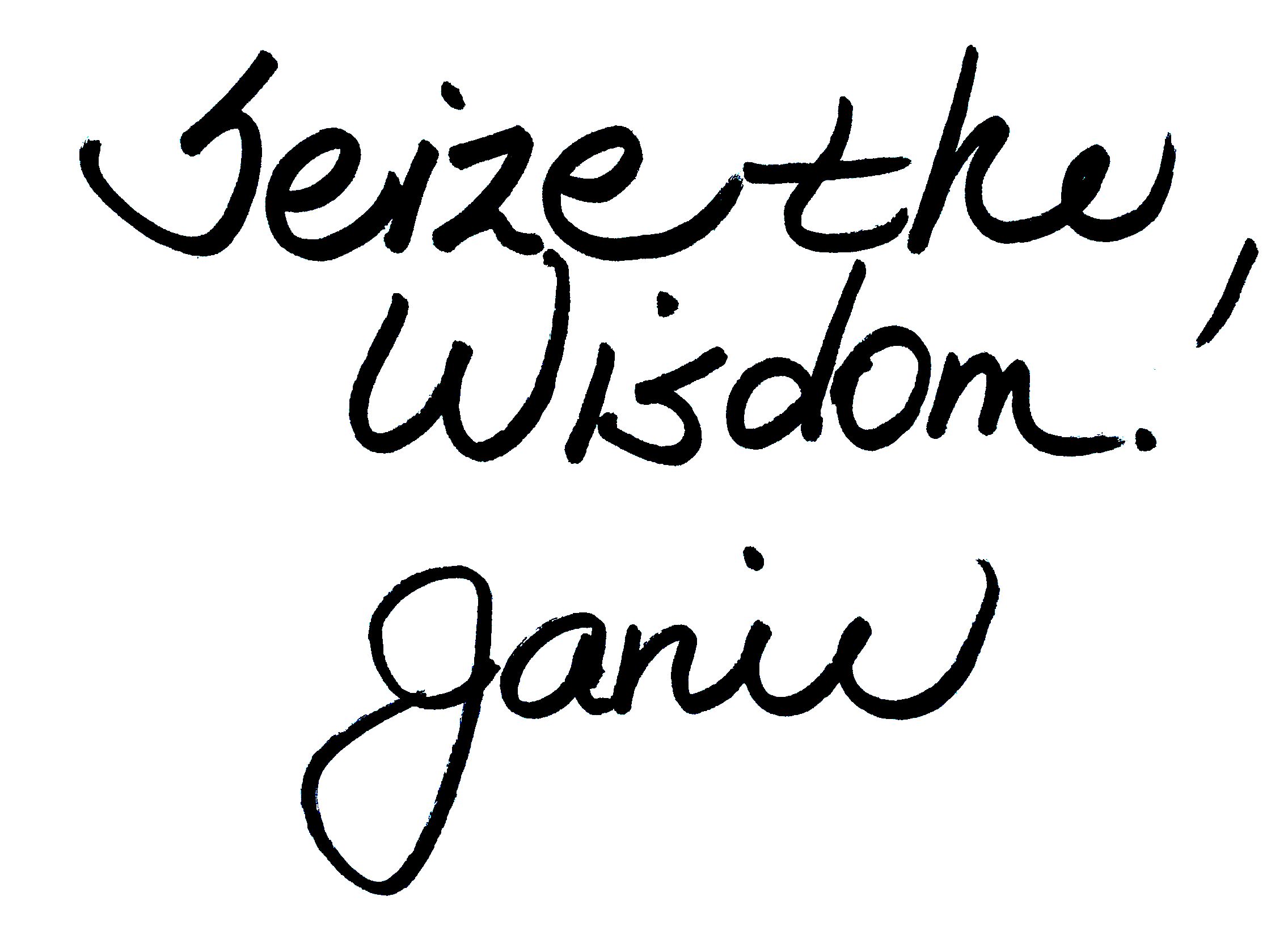 * Want to receive notification of each blog post that comes up here? Sign up below.
* Come on over to the STTM Facebook page for tips and inspiration!
Important notes: All the information on this website is copyrighted. STTM is an information-only site based on what many patients worldwide have reported in their treatment and wisdom over the years. This is not to be taken as personal medical advice, nor to replace a relationship with your doctor. By reading this information-only website, you take full responsibility for what you choose to do with this website's information or outcomes. See the Disclaimer and Terms of Use.