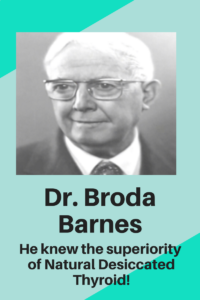 Though the below blog post was originally written in 2008, it has been updated to the current date and time as far as links and some info, and is just as enjoyable today.
I called Rhea on the phone today.
Rhea is my 90 year old mother-in-law's hair dresser. And Rhea is the ONLY one in her salon doing hair–a one woman show, even though she might be balancing two customer's at the same time i.e. one women would be getting her gray hair dried while the other women was getting her grayer tresses rolled.
And as conversations go in beauty salons, it always turns to personal topics (which can range from one's marital happiness to whether Mrytle's boobs are real or expanded.) But earlier today, says my mother-in-law, the topic in the salon was about Rhea's hypothyroidism as well as her daughter's.
And, said my mother-in-law, she mentioned the STTM book written by her daughter-in-law, me, and handed her a copy. Long story short…Rhea wants me to call her.
So I did.
The phone conversation went into the fact that she used to be on Armour, but then listened to a local doctor several years later who switched her to Synthroid–"a far more stable medication". (not). Since she switched, she says she's felt terrible for years, and has recently returned to Armour, and with the vast information in the book, understood now how she needed to raise.
And then came the shocker: THE DOCTOR WHO PUT HER ON ARMOUR WAS BRODA BARNES.
My eyes got as big as fiesta dinner plates and I exclaimed "THE Broda Barnes??"
"Yes," she replied. "I saw him in Loveland, Colorado and he was a darling man." She proceeded to tell me that when doctors entered the room back then, you stood. And she remembers his wife being there, and being just as sweet as he. She recalled him saying that when he was in medical school, he was disappointed when the professor assigned him to study the thyroid gland. "Such a little puny gland", he thought. "But today, 50 years later, I still have so much to learn about that little gland."
For those who don't know the name of Broda Barnes, he was the father of the desiccated thyroid movement and an authority on the thyroid. Even back then, he knew of the superiority of natural desiccated thyroid (NDT) treatment and prescribed it for all his patients in the 1950's and afteward. He also wrote the classic Hypothyroidism: The Unsuspected Illness. His book and legacy kept the idea of desiccated thyroid alive all these years later when we, as patients, were paying attention again after years of the lousy Synthroid.
Dr. Barnes is also the reason we know that our morning temperature, before getting out of bed, should be 97.8 – 98.2 if we are NOT hypothyroid. If less, we are hypothyroid. He used a mercury thermometer and so do we, or at the least, a liquid thermometer.
Rhea is now up to 4 grains of NDT and feeling much better, and may have to go a little higher before she's optimal. Thank you, Rhea, for giving me and anyone reading this a little peek into the wonderful Dr. Broda Barnes.
**Want to understand why Dr. Barnes was so committed to prescribing Natural Desiccated Thyroid? Start right here.
** Learn more from the revised STTM book, and now book II: //www.laughinggrapepublishing.com
Important notes: All the information on this website is copyrighted. STTM is an information-only site based on what many patients worldwide have reported in their treatment and wisdom over the years. This is not to be taken as personal medical advice, nor to replace a relationship with your doctor. By reading this information-only website, you take full responsibility for what you choose to do with this website's information or outcomes. See the Disclaimer and Terms of Use.