THANK YOU for your donation to the hosting fees for Stop the Thyroid Madness!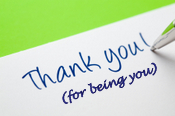 This website has grown in leaps and bounds since it was first put up in December of 2005. It's now a HUGE website!
And with a huge website come more and more costs–both to host it, and to maintain a higher memory for surge usages when a lot of folks happen to come on at the same time. The latter you can't predict!
Thus, it became necessary to ask for help!
And now, YOU have played a role in making sure the Stop the Thyroid Madness website stays up to continue helping folks who have clueless doctors, who are put on T4-only, who are held hostage to the TSH, who have adrenal fatigue…or who need to connect to others! Thank you for doing that.
Very sincerely,
Janie A. Bowthorpe, M.Ed.
Important notes: All the information on this website is copyrighted. STTM is an information-only site based on what many patients worldwide have reported in their treatment and wisdom over the years. This is not to be taken as personal medical advice, nor to replace a relationship with your doctor. By reading this information-only website, you take full responsibility for what you choose to do with this website's information or outcomes. See the Disclaimer and Terms of Use.