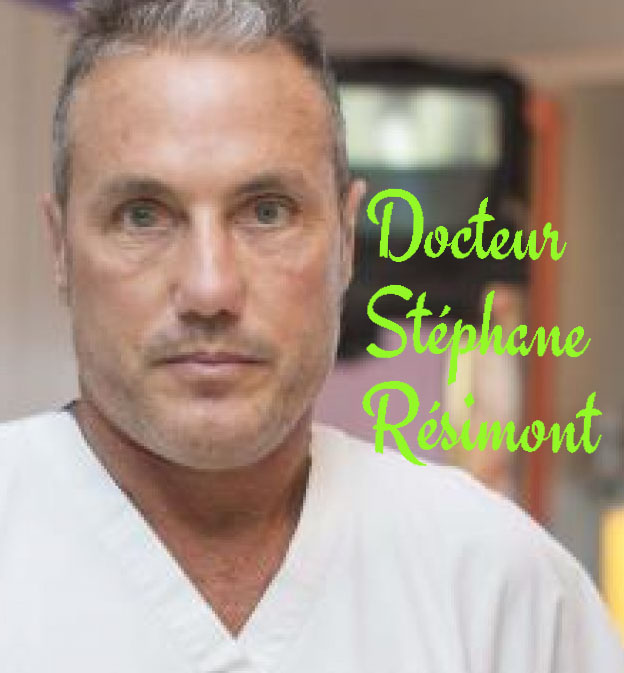 Hypothyroid patients, whether from Hashimoto's disease, thyroid removal, genetics, or any other cause of having hypothyroidsim, have been finding out the bald crappy truth about how poorly hypothyroidism is treated by medical practitioners, especially in the use of T4-only.
And even worse, this crap treatment with nothing but T4, a storage hormone, has been going on for decades…decades!!! clearly affecting millions worldwide.
It's T3, the active hormone, which we have experienced as changing our lives, NOT the storage hormone T4 by itself. We have discovered that are NOT meant to live for conversion to T3 alone. Even a healthy thyroid provides some direct T3 with the T4. It's about T4 with T3, we have experienced repeatedly!
It's exactly why I, Janie A. Bowthorpe, started this patient-to-patient movement called Stop the Thyroid Madness in 2002. i.e STOP the scandal of T4-only. WE, not doctors, had to find out the truth by our vast experiences about better treatment protocols with T3, better understanding of lab results and so, so, so much more.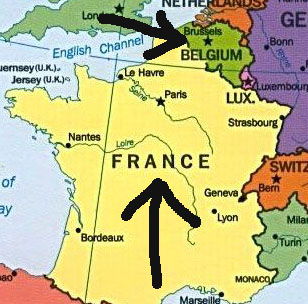 SO it's extremely satisfying for patients if a doctor himself speaks the TRUTH of the scandal of T4-only. And in this case, it's a doctor in Belgium who is expressing his frustration towards France!
The following was written in 2020 by Dr. Stéphane Résimont of Brussels in Belgium in French, and this is a google translation to English. It's not a perfect translation, but I think you'll get the drift.
***************************
For the attention of the President of the French High Authority for Health.
Dear Colleague,
We, myself and other colleagues, are literally drowned in French patients who come to seek help in Belgium….
Indeed, the practice of French doctors, given the pressure from the medical order, completely overwhelmed in its medical knowledge, and have seen a high health authority imposing obsolete and unsuitable treatments. Their patient population is in great suffering.
I will only speak here of the problem of treatment of hypothyroidism (*) which as you know is imposed as being the T4 (TCaps, Euthyrox, Levotyrox old and new formula) in France.
I have been a thyroid lecturer for twenty years and I am particularly familiar with this subject.
I ask you a simple question:
"Do you know what it takes to turn T4 into T3? " (Which 90-95% of the population can no longer do).
Mg, Zinc, Se, B12, Iron, PROGESTERONE: GOLD (or gold could be translated as BUT)
T3 is the active hormone, T4 is a pro hormone, which can even drift towards Reverse T3 which blocks T3 if there is a blockage when it is activated …
Attached you will find one or the other lecture I gave on this subject.
And I come across your attached recommendations …
I would calify your recommendations as of criminals, at best the simple endangering of the life of others in view of CURRENT scientific knowledge.
You should be fully aware of the complications of unsupported or poorly managed hypothyroidism: overweight, diastolic hypertension, increased LDL cholesterol, depression, non-activation of beta-carotene in vitamin A, water infiltration in the tongue or in the palate which gives sleep apnea, morning fatigue and throughout the day, depression, hair loss, water retention, etc etc …
And finally when I see the ever-increasing number of French patients arriving by train or plane, they are still treated with T4 and they still show all the signs of hypothyroidism, since they do not activate T4 in T3!!
I'm shocked to see that even endocrinologists prescribe T4 without worrying in the slightest bit about the possibility of transforming T4 into T3: no dosage of erythrocyte magnesium, zinc, B12, selenium, and they are not overly worried about the fate of T3 since, as you know, it needs vitamin D, vitamin A with a good omega 3 status and the absence of cytokines leading to dysbiosis, so that the receptor that goes nuclear power can ultimately act.
In recent years, I have had absolutely no patient in whom these assays were done… and these same patients are on T4… !!
I call it a monumental scandal!
It is very urgent that you bring your institutions up to date and that you stop forcing French doctors to work badly with your stupid recommendations.
Confraternally.
Dr RESIMONT
(*) the other big concern is the failure to take charge of pre-menopause and menopause (we would therefore leave without worrying to run a car without water, without oil because we are in our fifties …) by estradiol, progesterone, DHEA, testosterone when the clinic deficiency is there and biology confirms it.
**************************************************
If you are impressed as I am, reply to this blog post with your praise to Dr. Resimont. And you can also express your total disgust about what STILL goes on today in the treatment of hypothyroidism.
NOTE: if you are reading this via the email notification, you need to click on the title of the blog post in the email to get to the actual blog post and where you can add a comment. Replying to that email does not allow anyone to see your comment.
**The original letter in French: https://www.asso-malades-thyroide.fr/wordpress/index.php/2020/01/05/lettre-du-docteur-resimont-a-la-haute-autorite-de-sante/
**Stop the Thyroid Madness' page on the scandal of T4-only: https://stopthethyroidmadness.com/t4-only-meds-dont-work
**And guess what being on nothing but T4 raises the risk of?? A cortisol problem due to the stress of still being hypothyroid. Here's a saliva cortisol test you can order if in the US or Canada: https://saliva-cortisol.squarespace.com/
Or click the graphic below to see if being on nothing but T4, which is a lousy way to treat one's hypothyroid state, has stressed your adrenals! This is for those in the United States or Canada only.

Important note: STTM is an information-only site based on what many patients worldwide have reported in their treatment and wisdom over the years. This is not to be taken as personal medical advice, nor to replace a relationship with your doctor. By reading this information-only website, you take full responsibility for what you choose to do with this website's information or outcomes. See the Disclaimer and Terms of Use.